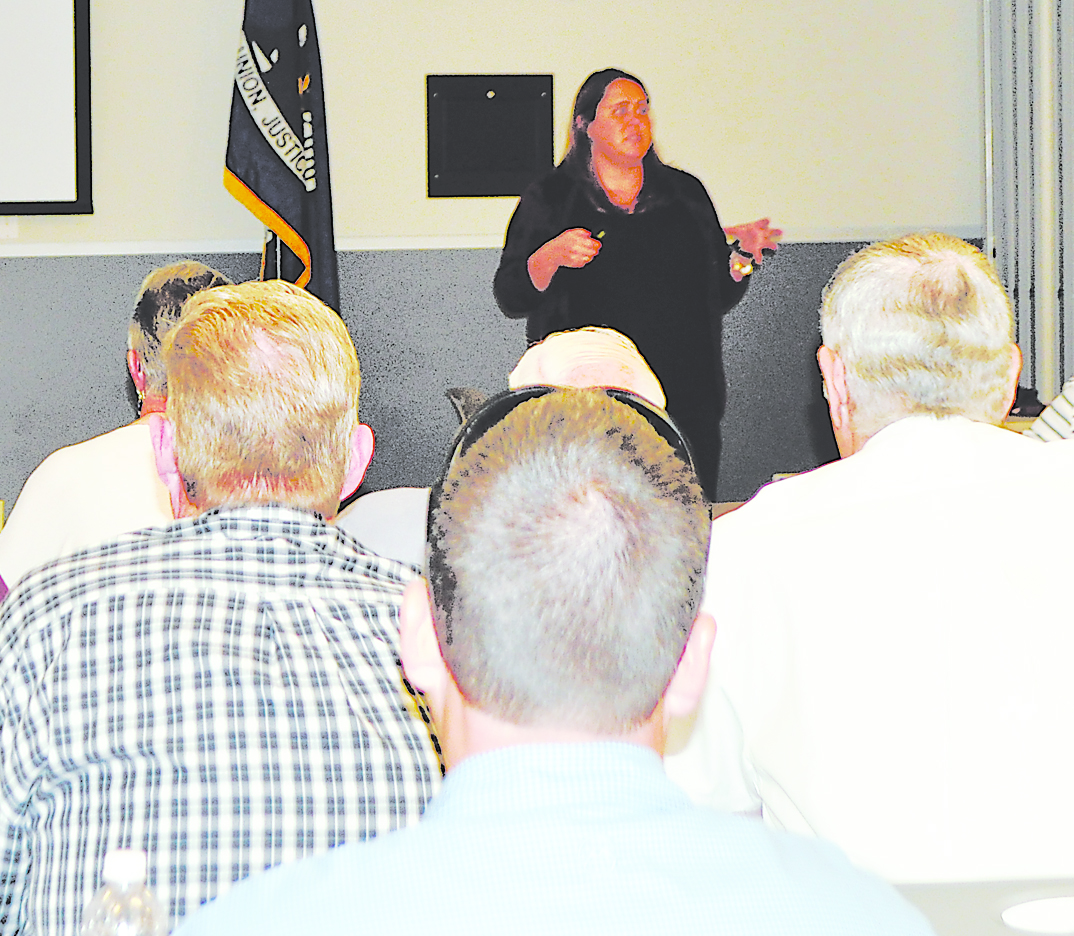 More than 70 people from 40 different agencies and companies from 10 different parishes came to Minden Wednesday for chemical emergency training.
Hosted by the Webster Parish Office of Homeland Security and Preparedness, Steve Mason, on scene coordinator with the Environmental Protection Agency Region 6, says the class was conducted by the EPA, Occupational Safety and Health Administration and the Department of Homeland Security.
The class, held at Northwest Louisiana Technical College, is designed for local and industry officials to help them better implement the requirements under the law regarding chemical emergency planning.
"It's about knowing what to do when there's a chemical emergency in their parishes," he said.
"Any parishes along Interstate 20, I-49 or any that have major transportation, there are a lot of trucks that run through carrying hazardous materials. You've got facilities that are storing hazardous materials. The law is designed so that there is an emergency plan in place and local officials know what to do."
Mason says the chemical emergency plan is tied to the Emergency Operations Plan each parish is required to have, and falls under the EPCRA – the Emergency Planning and Community Right to Know Act.
EPCRA was created in 1986 to help communities plan for chemical emergencies, he said.
Jenny Reynolds, director of Webster Parish OHSEP, says every year, the state coordinates with the EPA regarding federal and state laws that have to do with the Local Emergency Planning Committees.
"Every year, federal laws, state laws, industry regulations all change," she said. "They try to host these workshops on an annual basis for not only industries but HAZMAT responders and emergency managers so that everyone is aware of these changes and making sure they are in compliance with their LEPCs."
Dennis Butcher, OHSEP director in neighboring Claiborne Parish, says these courses are not only good for continuing education, but it is a great resource to network with other officials in cases of emergencies or accidents.
"One of the most important things for us is networking," he said. "We know these guys, they know us. It gives us a chance to communicate and visit with them so that when we go into their facilities or we have an incident, they're comfortable with us. They know our capabilities and we know theirs."
Butcher says Claiborne and Webster parishes work closely together, and he is grateful for the relationship built between himself and Reynolds.
"All of our north Louisiana parishes are close," he said.
Reynolds says Webster Parish was asked to host the workshop for the second time in two years for the region, and the attendance was good the first year, but once it traveled by word of mouth, there was a high demand for an additional course. The first year, roughly 35 attended, and Wednesday, there were 85 registrants, she said, adding that some could not make it due to responsibilities with flood recovery in south Louisiana.