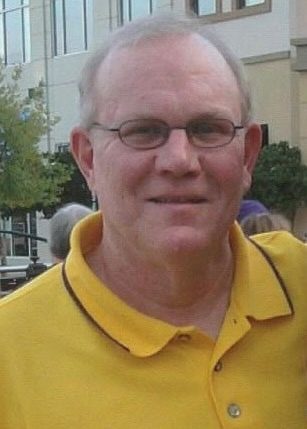 Wednesday, December 9, 2020, Murray Nolan, loving husband and father of three children passed away at the age of 70. Murray was born June 2, 1950 in Ruston, LA to William and Dorothy Nolan. On October 23, 1981, he married Jeanene Dawson and they raised two sons, Cameron and Cole, and one daughter, Caitlan. His hobbies were golf, billiards, softball, and bowling. Displayed in his home are many of his sporting trophies. Murray's smile would light up a room and his laugh would dance around as if it had legs. He had a love for Christ that was evident to each and everyone he met. Murray was a member of College Street Church of Christ. He retired from General Motors as a Millwright in 2012.
Murray was preceded in death by his parents, William and Dorothy Nolan and brothers Michael and Kenneth Nolan. He was also preceded in death by his brother- in- law Vincent Bourk.
He is survived by his loving wife of 39 years, Jeanene Nolan, his sons, Cameron Myers and Cole Nolan and daughter, Caitlan Slaton and husband Jeff. He is also survived by his grandchildren, Bryant and Taylor Slaton, sister, Jacqueline Bourk and his mother- in- law, Betty Dawson.
Rose-Neath Funeral Home
211 Murrell Street
Minden, Louisiana 71055
(318) 377-3412