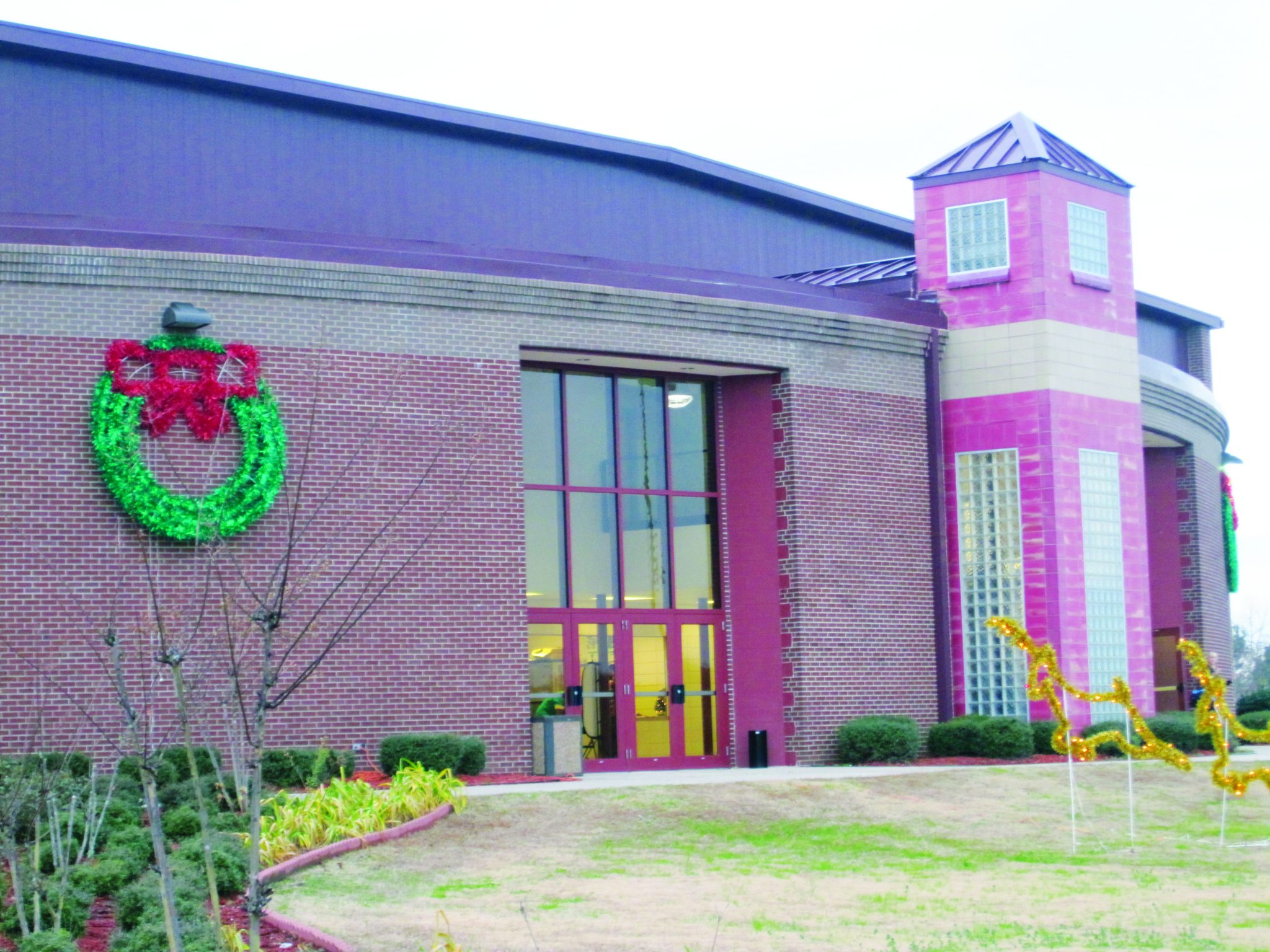 Earlier this month, I had a conversation with Rocke Musgraves, the new director for the Minden Recreation Center, about his decision to return to Louisiana and what to expect from the rec center going forward.
MPH: First, you were a legendary baseball coach at LSUS and have traveled elsewhere, including Idaho, to coach. What brought you back home to the area?
RM: We have a 15-year old daughter and a 13-year old son; it was beginning to wear on me when I missed their soccer games, baseball games, plays, and school activities because I was on the road so much with my job. I wanted to play a bigger part in my wife and children's lives. This position was offered to me a year ago, and I initially accepted the job, but after a family meeting we decided to stay in Idaho and coach. But after this last baseball season, the urge to be with my family was strong enough to walk away from coaching. My wife said, "Why don't you call Minden and see if the parks and rec position is still open." I thought, "No way; it's been more than a year. I'm sure they filled it." I listened to her, called, and to my surprise the position was still open. I'm thankful to Tommy Davis and Winky Newer for considering me. The rest is history. My wife and I were wanting to return back home to the South where we felt more comfortable raising our children. On a professional level, I started thinking about a job that would allow me to have a positive effect on young people. With all the foolish cuts in physical education and our culture's dependence on computer and telephone screens, I've become concerned about our youth's fitness and mental-health levels. I thought maybe I could parlay my concerns into a job that would allow me to work with these issues.
MPH: What new programs can residents of Minden expect at the rec center?
RM: I am currently evaluating the programs we have in place to make sure they meet our community's needs. Of course, the final product is a long way away, but a few of the ideas that we are beginning to act on include, but are not limited to, the following: for our youth, we are adding more resources for our coaches with the idea that our practices can become more effective and fulfilling for our young athletes. We are also taking steps toward how we form our teams with the goal of creating competitive balance. This is really going to take a cultural shift in our thinking toward "we" and not so much "me." We have so many talented coaches; we are hoping to convince them to share their knowledge and techniques with some of the more inexperienced coaches that want to learn. We can do this through coaching clinics and sister/brother practices where the master coaches help the beginning coaches with practice organization and drills that work on the correct fundamentals. We will start with softball and baseball with the intent of developing similar programs for our soccer and basketball programs. We need to do a lot of work with our football program to develop a mission statement and objectives that appropriately meet the tenants of sportsmanship and character development. Admittedly, I was disturbed with what I saw in this region's youth football culture. If the Minden Rec Center is going to be involved in youth football, the changes will have to be drastic.
I have some ideas for some "new" programs involving different types of activities, but I need to develop my thoughts a bit more before releasing them. I will say this, I have a dream of creating a league with teams that would compete against each other in activities patterned after the TV show, American Ninja Warrior. Of course we couldn't have the elaborate obstacles, but maybe we could do a very toned-down version. Who knows, maybe we could make this a reality some day.
MPH: Have you seen any interest in developing adult leagues and programs, or is the focus more on youth programs?
RM: There are a couple of groups that would like to start adult softball leagues and tournaments. I think the tournaments are catching on, but they are looking for more people for womens' leagues, mens' leagues, and co-ed leagues. I've had the experience of playing in softball leagues and it was a lot of fun; hopefully we can make that happen. Laci Rose and Geoff Orr are doing some good work on this front. In my opinion, we need to also take advantage of our basketball facilities. I'm hoping to offer adult basketball leauges/tournaments in the near future.
We have a couple of workers looking into bingo for people that like that sort of thing. I believe at one time there was a bingo program for our seniors, which we are talking about restarting.
MPH: What does your ideal recreation center look like?
RM: I look forward to the day when the Minden Recreation Center is modern enough to meet the needs of an evolving, contemporary community, while at the same time retaining all that is good from the past. I also envision the MRC developing programs that would attract out-of-town groups to our wonderful city. We will be working closely with Mayor Gardner and his staff to create events that make an economic impact on our city.
In order for us to reach our goals, we are going to need the public's help. We are forming different advisory committees to get useful feedback and work with ideas for a recreation program that meets the needs of the Minden citizenry.
Our staff is working hard to better our facilities and offerings. Frank Torrence and his groundskeepers are working tirelessly to improve the different fields at our park, while Zita Williams and her staff have been working hard to keep the Rec Center working efficiently; I am so proud of the both of them and their respective staffs.
I'll admit we are not perfect, but we are looking to the future. I'm looking forward to working with Mayor Gardner and the City Council to improve Minden.