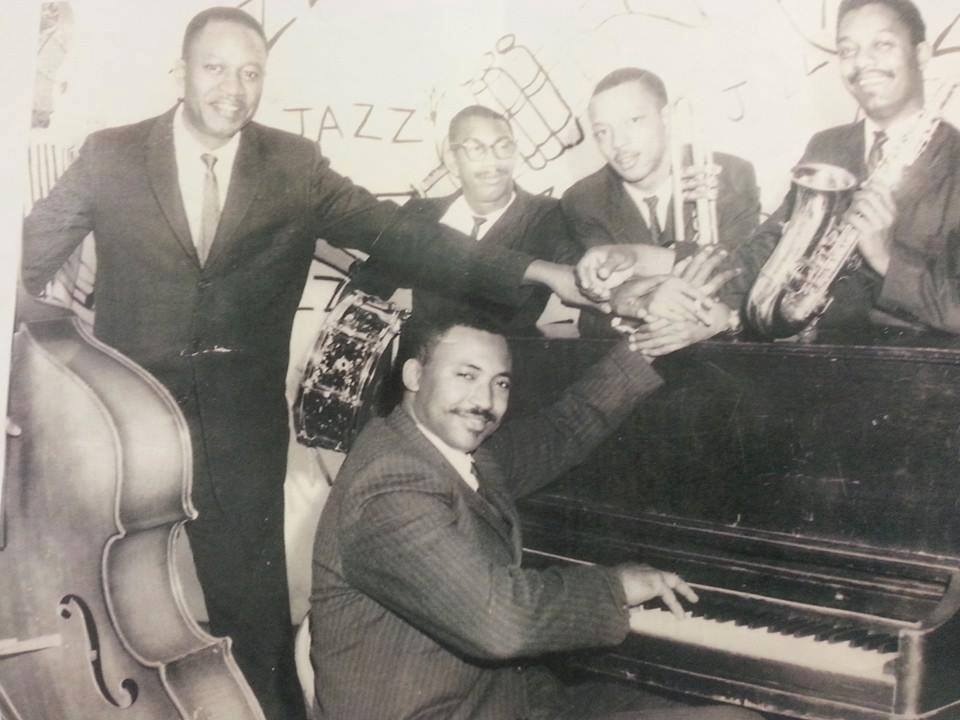 Earl Tims Sr., a groundbreaking local musician during the 50s and 60s, followed the music wherever it wanted to take him.
Along the way, he served his country, broke racial barriers, shared the stage with some of the brightest stars music has ever known and raised three children while maintaining a beautiful marriage.
Tims was born Nov. 1, 1932 and raised in Webster Parish during times where racial oppression and division were still very much in the public. He attended Webster High School where he graduated in 1950 as one of the state's top saxophonists.
During the days of segregation, Tims was forced to pay and ride the Tri-State bus if he wanted to receive his education.
"They didn't have school buses for negros back then," Tims said. "It cost my dad everyday that he sent us to school."
"They didn't have school buses for negros back then," Tims said. "It cost my dad everyday that he sent us to school."
In his youth, before he even owned a horn, Tims recalls a trip to Shreveport's Municipal Auditorium to see the performance that started his love affair with music, jazz to be specific.
"Louis Jordan and the Tympany Five were at the Shreveport Auditorium," he said. "That was one of my greatest influences. Their performance had a huge impact on me. After that, then there were musicians like like Charlie Parker, Sonny Rollins and Earl Bostic."
Tims fell in love with the saxophone after former Webster High Principal Leon Hayes introduced him to the horn as a youngster. Tims' talents grew to be undeniable and led him to play in Wiley College's band during his undergraduate days, making Marshall, Texas the first place music would take him.
After finishing college, Tims would later help train saxophonists at Grambling State University as a student while receiving his teaching certification and then return to school at Louisiana Tech University in Ruston for his master's. Tims taught band for one year before being drafted, or as he puts it, "Uncle Sam took me."
"I took an audition for the band as got out of basic training," Tims said. "I passed audition, and from there I went to band training in Louisville, Kentucky."
From there, Tims and the 298th Army Band were shipped overseas where they spent the next two years traveling and playing concerts throughout Germany and France. After his time in service, Tims returned home and picked up where he left off, teaching English and directing marching bands at Delhi, Rayville and Princeton. Tims spent 25 years at Princeton High School garnering a reputation as one of the state's top directors.
"I really enjoyed it," Tims said, with a grin spread across his face. "Teaching the youth music and English is what I liked. When I went to teaching band only, that's when the fun really started though. The kids were really enthused in that community for music."
Tims would become the first black musician to gain membership status in the Shreveport Federation of Musicians, although he wasn't alone. He went into the union with his bandmates at the time, a group called the Four Gents.
The Federation, more or less a bank of musicians who could be called on to perform with stars or bands traveling through the region, allowed Tims the to play the gigs of his life alongside legendary musicians such as Stevie Wonder, Gladys Knight and The Temptations. Tims also played in long-running shows like the Ice Capades and Barnum and Bailey Circus.
"I had a whole lot of fun playing with these people," Tims said. "I remember when I played with Stevie (Wonder) it was a concert in Natchitoches. Onstage with people like him, it makes you feel great because they're great and you're the one playing with them."
In 1958, Tims married the woman of his dreams, Hazel Willis. Together, they fostered a loving home for their three children: Earl Jr., Randy and Lisa.
"I always wanted my kids to grow up and be respectful," Tims said. "I wanted them to go to school and get an education so they could be great people; I wanted them to have more than I had."
The Tims family suffered an emotional tragedy Jan. 11, when Earl Sr.'s beloved wife Hazel died due to failing health. But, through one of his greatest trials Tims finds comfort in the eyes of the children he and Hazel raised and the musical memories he has made.
Through life's inevitable ups and downs, Tims has persevered, a true pillar of strength in Webster Parish's African-American community.