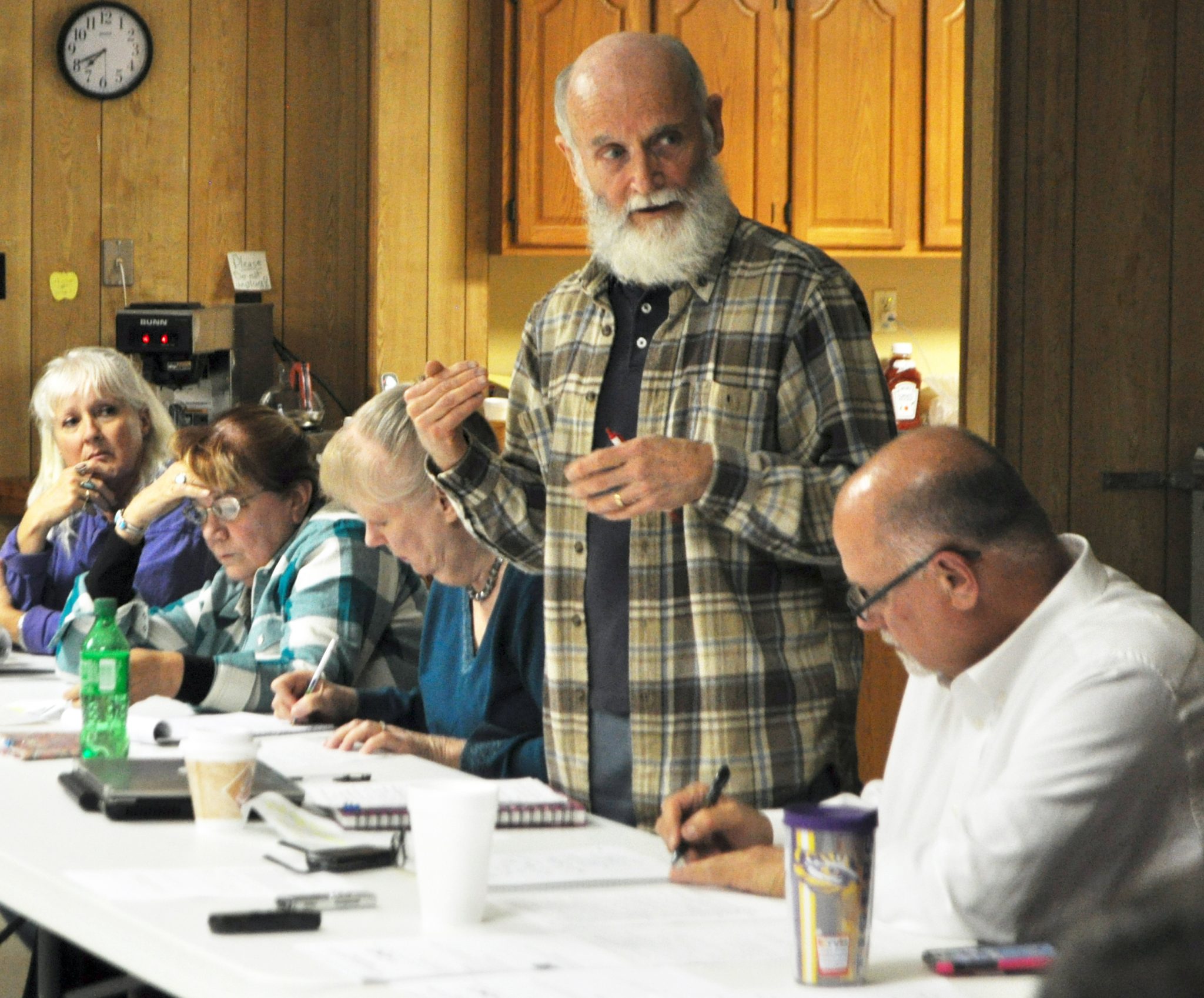 DOYLINE — Two applications for membership to the group were unanimously denied by the Camp Minden Citizens Advisory Group citing a conflict of interest.
Brandon Mosley, an employee of Explosive Services International, was one applicant, and the other was John Madden, who CAG members believe has a financial interest in keeping the contained burn chamber at Camp Minden.
Mosley became visibly upset at the denial, saying he came home to Webster Parish to help save his community.
"I don't see how my employment makes it a conflict of interest," he said. "What I want, is there is a lot of bad information put out there, and what you should know is some information from an inside source. There's a lot of bad information being put out and people should take into account what's actually going on out there versus your views."
He went on to say he felt CAG was pushing "their personal views" onto the public.
"Our job is to hold everybody to what was established by the dialogue committee," CAG board member Rick Broussard said. "We don't make the rules; we follow the rules that were determined by the dialogue committee."
Madden said he does not have a conflict of interest in that he has no ownership in ESI, but he would have some ownership going forward if the chamber is allowed to stay.
"If that precludes me from being on the board, then I'm good with that," he said.
Winston Matejowsky said ESI has also not presented LMD with any contract amendment proposals at this time. ESI was slated to be on the agenda with "alternate unit location proposals/contract proposal for continued operations." No representatives of the company attended the meeting.
In other news, the CAG wrote a letter to Gen. Glenn H. Curtis, adjutant general of the Louisiana National Guard, expressing their position on the proposal to amend the contract to allow the burn chamber to stay at Camp Minden. As of yet, CAG Chair Ron Hagar said they have received no response from him. They are also asking for a conference call regarding the future of the burn chamber.
Dr. Brian Salvatore, tasked with setting up the conference call, said they should soon know whether Curtis can participate as long as the conversation stays focused on the future of the burn chamber.
Board members agreed to wait to move forward pending further information.
To date, about 82 percent, or 13,122,434 pounds of the M6 propellant has been destroyed, he said. Just under 3 million pounds remains to be destroyed.