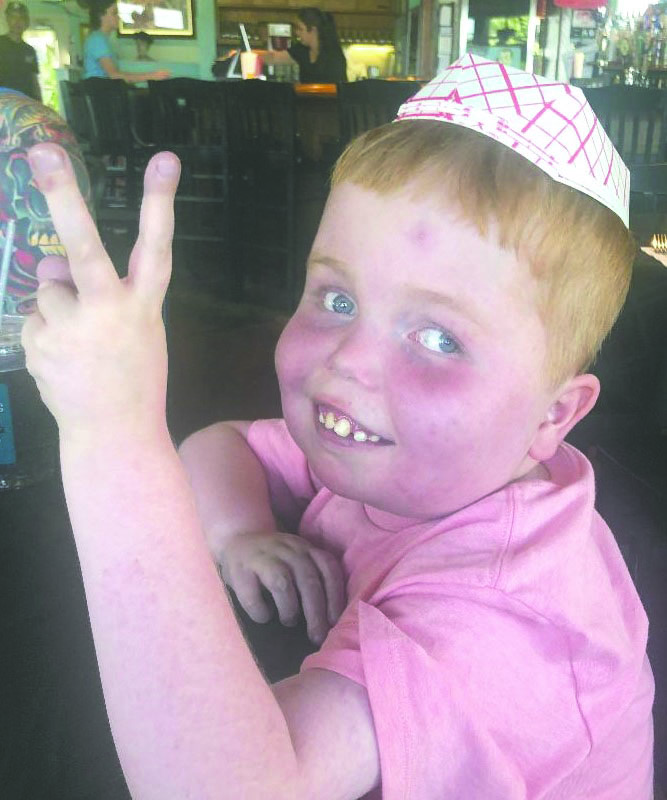 Funeral services for Nathan Tyler Weems, 9, of Heflin, LA will be held at 12:00 P.M., Wednesday, December 4, 2019 in Bistineau Baptist Church, Heflin, LA under the direction of Rockett Funeral Home, Ringgold, LA. Officiating will be Rev. Richard Methvin, Rev. Wayne Fussell, and Rev. Mike Welch. Burial will follow in Bistineau Cemetery, Heflin, LA. Visitation will be at the church, Tuesday, December 3, 2019 from 6:00 – 8:00 P.M.
Nathan was born June 17, 2010 in Dallas, TX and passed away November 29, 2019 in Dallas, TX. He was a courageous young man that fought until the end. Even though he had medical issues his entire life, he was always smiling and great to be around. Nathan was loved and admired by many and will be dearly missed.
He was preceded in death by his paternal grandmother, Barbara Weems; paternal uncles, Robby Weems and Randy Tems; and maternal great grandfather, Johnny Boyet.
Left to cherish his memory include his parents, Terry and Ginger Weems of Heflin, LA; brother, Hunter Doyle of Heflin, LA; sister, Allyson Doyle of Dubach, LA; nephew, Easton Gossler of Dubach, LA; paternal grandfather, Floyd Weems of Shreveport, LA; maternal grandmother, Sandra Boyet of Heflin, LA; paternal grandfather, Tim Boyet of Hall Summit, LA; maternal great grandmother, Virginia Bailey of Heflin, LA; maternal great grandparents, Bobby and Norma Zimmerman of Heflin, LA and a number of other relatives and friends.
Pallbearers will be Hunter Doyle, Gary Weems, Carl Boyet, and James Tems. Honorary pallbearers will be Burt Gross, Marcus Weems, Brad Hartsell, and David Hartsell.