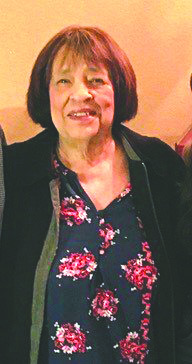 Selma Michael Shipp passed away peacefully with her two daughters by her side, on the morning of November 27, 2019 in Flower Mound, Texas. Selma was born November 22, 1948 in Minden, Louisiana. She was only 71 years old, but lived a life filled with many blessings. She was full of life and had a huge heart. Those who knew her were truly blessed.
Selma had a servants' heart. She spent her life helping others and being an encouragement to those around her. Every job she did as a part of her career, revolved around teaching children, taking care of children or caring for the elderly and those less fortunate than her. Up until the week before she became ill, she was still working and taking care of people. She loved her family fiercely with the kind of love not many are blessed enough to know. She was a beautiful piano player, and not many were aware, but she was also a talented writer. She played the organ and piano at church and loved the Lord. She was a devoted wife, mother and grandmother. There wasn't anything she wouldn't do for them.
She is preceded in death by her husband Charles H. Shipp, father Ellis Michael, Sr., mother Lucille Solomon Michael, brothers Anice Michael, James J. Michael, and Sammy Michael and sister Frances Michael Holloway. She is survived by two daughters, Lisa Lewis and husband Eric of Flower Mound, TX and Melanie Strickland of Ft. Worth, TX. She is also survived by two grandchildren, Josh and Bailey Lewis, her brother Ellis Michael, Jr. and wife Joan of Minden, LA, three sisters, Helen Hamilton of Minden, LA, Theresa Reagan of Minden, LA and Carol Lyons and husband Gentry of Minden, LA. and many nieces and nephews whom she loves dearly.
Funeral services for Selma will be held Saturday, November 30, 2019 at 2 p.m. at Rose-Neath Funeral Home Chapel in Minden, Louisiana with Rev. David Parish officiating. Interment will follow at Gardens of Memory in Minden, Louisiana. The family will receive friends at 1 p.m. Saturday until service time.
Pallbearers will be her nephews, Kyle Lewis, Rick Michael, Dana Michael, Randall Reagan, Jason St. Germain, and grandson, Joshua Lewis.
Rose-Neath Funeral Home
211 Murrell Street
Minden, Louisiana 71055
(318) 377-3412