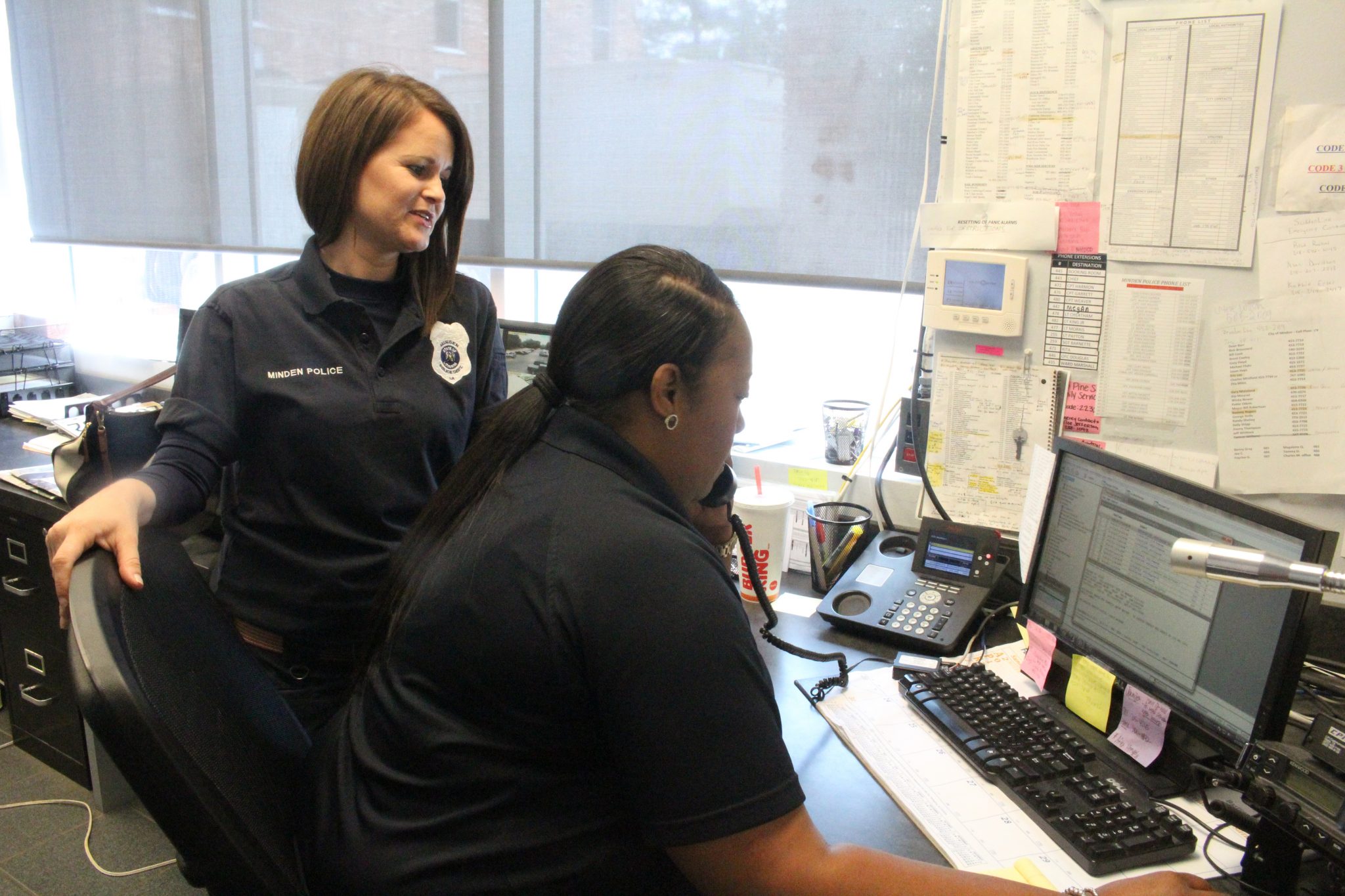 When public safety telecommunicators clock in for their day job, they instantly become a voice of reason or reassurance as lives hang in the balance.
April 9-15 is National Public Safety Telecommunicators Week across the nation, celebrating the courageous efforts of these men and women.
The week-long event began in 1981 and has grown larger each year since, as communities have continuously found fun and engaging ways, such as theme days throughout the week and games with cash prizes, to honor telecommunicators, or dispatchers, as they are commonly known.
Although the occasional cat-stuck-in-a-tree or similarly-less frantic phone-ins do provide relief, the job is anything but fun and games for those tasked with being the first voice lent to fearful patrons and responding officers.
Springhill Chief of Police Will Lynd worked as a dispatcher for the Webster Parish Sheriff's Office years ago, and he knows firsthand the importance of their work.
"They don't get enough credit for what they actually do," Lynd said. "Everybody thinks they just sit in an office for eight hours talking on the phone or playing on their phone, watching TV. What a lot of people don't realize is when they call in these people are their first line of help. They're there before a patrolmen or deputy ever gets there."
Lynd said when he worked as a dispatcher, he answered several calls in response to murders and murder-suicides, amongst other violent crimes.
"These dispatchers are on the phone with people who find these things," Lynd said. "All you can do is talk to them and stay on the line. You can't get up and go help them yourself; sometimes it's a helpless feeling, but a good dispatcher can save a patrolman and make people feel safe and secure."
Brandy Powell has worked dispatch for the Minden Police Department for almost two years.
"We go through complete training on codes, learning our officers, the city, the streets and different areas throughout town," Powell said. "A fast learner can probably learn it all in about two months, but we have to revert back to things all the time. We train one-on-one with regular dispatchers, our officers and sergeants and also do some standardized testing on computers."
Powell said some of the harder calls to take for her were instances of domestic disputes and fighting. She says often times it is the child who calls in incidents inside the home.
"That's a big issue for me," Powell said. "It's a really strenuous situation, because the child doesn't understand who is right or wrong. They just know its mom and dad."
She said dispatchers at MPD work solo shifts in 5-7 hour blocks and field anywhere from 20-40 calls on high-activity shifts. Calls aren't always made out of desperation either, as Powell said often times drivers call in to report erratic drivers or ask for directions if lost.
Dispatchers and other types of telecommunicators are also part of important programs such as Cell Phone Sally, used in Texas, which educates children on how to handle themselves if they ever need to call 911.
It can often be a thankless job, however Powell said at the end of the day she sleeps well knowing she's making a positive impact in Minden.
"I love when I go home and I can truly say I helped someone," Powell said. "I helped solve problems and officers were safe."