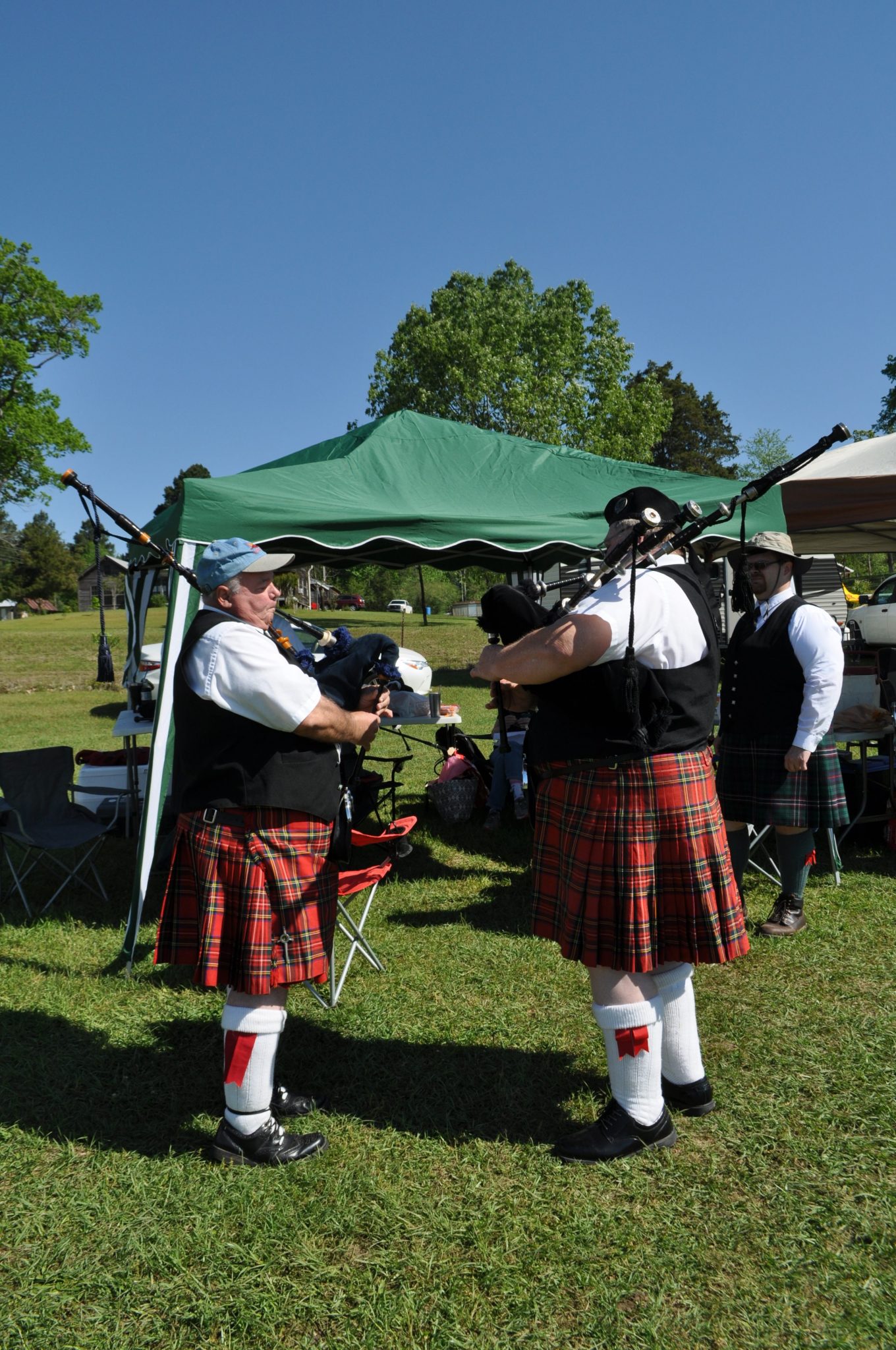 In celebration of Tartan Day, Scotland Farms hosted its 16th annual Scottish Tartan Festival.
With all things Scottish, from clans in northwest Louisiana to demonstrations, games and entertainment, the Tartan Festival offered something for the whole family. Erin Hudak, Thane (president) of the Scottish Society of the Louisiana Highlands and Tartan Festival chairwoman, said the Tartan Festival is way for all in northwest Louisiana to learn of Scottish heritage and the role Scots played in the United States.
"The Society's mission is to educate, not only ourselves, but our brethren in northwest Louisiana, about our heritage," she said. "There is a ginormous Scottish lineage. They helped shape this area, anywhere from the structure to the music. Bluegrass gets its roots from Celtic music. A lot of them were in the Civil War. Much of the United States' common core values started with the Declaration of Abroath, which is where we get our Constitution. We feel it's important to bring live demonstrations of our history, the whole experience."
With more than 3,000 visitors to Scotland Farms Saturday, Hudak said they add a different element to it each year to help it grow. This year, they added "roads" to give patrons directions to the different vendors and workshops taking place.
"What we added last year but have improved upon is the Outlander Village," she said. "Those ladies have put together their own crafts. There's wool waulking, Gaelic language workshop, a roundtable discussion and the Scottish witches."
She thanked the Webster Parish Convention and Visitors Bureau for their help in advertising, the local radio stations, Claiborne Electric, the Webster Parish Sheriff's Office and the Youth Challenge Program cadets at Camp Minden.
"It takes a village, and Minden and Webster Parish has always been really supportive of us," she said. "We wouldn't be able to do it otherwise."