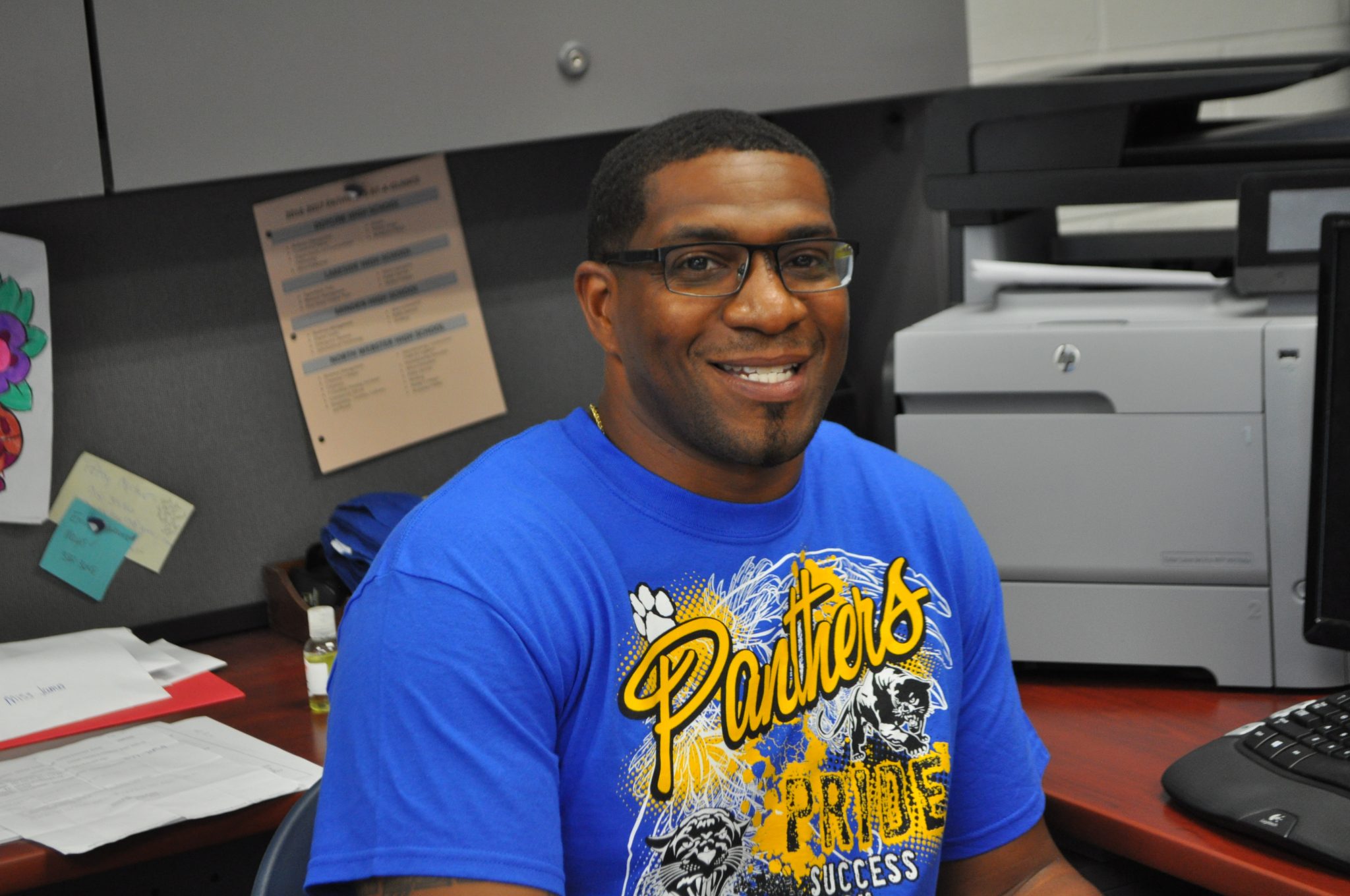 The new principal tapped for Doyline High School brings with him experience in a small school setting.
Graduating from Pineview High School in Claiborne Parish and later teaching at Athens High School, both K-12 schools, Principal Leroy Hamilton understands what a school means to a small community.
"At Pineview and Athens, I saw that the teachers had a deep interest in their school," he said. "I saw that the employees wore many hats because you didn't have the resources. Coming here, I relate to these teachers, because I've gone through what they're going through. We're going to work on school culture, making sure the students feel good about themselves."
He went on to say he understands the community cares about its school, and it's about building relationships. The community revolves around the school, and most in small communities have a genuine love for their school.
While he understands Doyline has been through some "changes" in the last few years, he said he wants to build pride in the students, teachers and the community.
"I know that I'm only a one-year employee, but if I'm blessed with the opportunity, I want to bring some stability to this school," he said.
DHS had a "B" letter grade in the 2015-16 school year, and he said he is proud of that distinction; but he sees the potential to make it an "A" school.
"When you look at the faculty and staff here, it's great," he said. "The community is very supportive, and I feel like once we merge that and create a positive culture, a culture where students really enjoy coming to school and become really engaged with the lessons, I feel like the scores will increase. We have to build stronger relationships between school and home. When we get school and community all on one page, great things are going to happen."
Before becoming a teacher, Hamilton was a computer programmer in Dallas. He worked with children at the Boys and Girls Clubs of Timber Ridge in Claiborne Parish for about two years when he said he saw a need for more males in education.
"I worked closely with the schools, and I came to the realization that I wanted to do administration," he said. "At the time, I didn't know that I would be in the classroom so long, but it all came back to fruition, because I learned so much in the classroom."
He got into education when he was hired as a special education teacher at Athens.
"All children matter, all of them need someone to give them some time," he said, "and I was able to see how individuals learn. Growing up, I never thought about how people learn, and getting into it, and being in special education allowed me to try multiple ways of learning."
While he taught, he worked towards his bachelor's degree in teaching with certification in special education. He received his master's in education leadership from Grambling State University in Grambling in 2010.
He served North Webster Jr. High School as assistant principal for three years and then went to North Caddo High School as an assistant principal before returning to NWJHS for an additional two years.
He has been married to Amecia Hamilton for two and a half years and they have three daughters, ages 10, 8 and 5.
He said the most important thing at a school is the focus on children.
"I want to see them progress, and I want to see them succeed," he said. "At the end of the day, I want these students to do well. That's all I want."