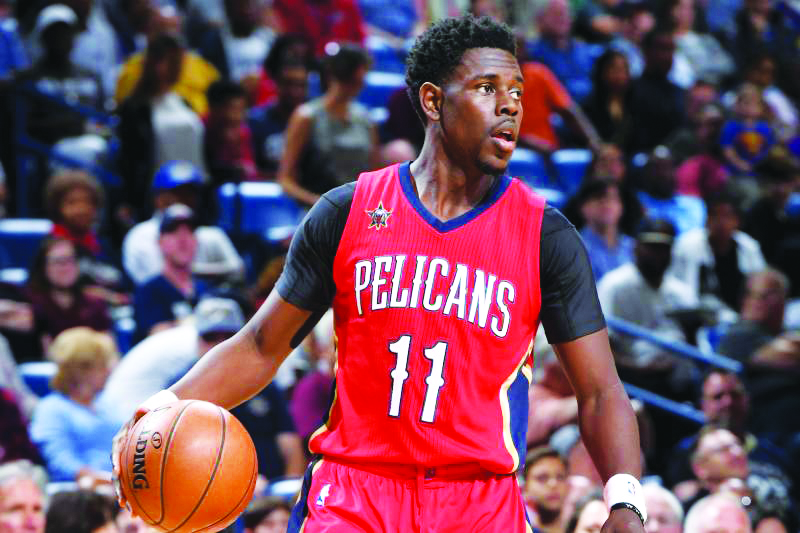 It's the preseason. There's no reason to start arguments and throw tantrums, football season is just getting revved up.
The NBA season is long, arduous and full of surprises and injuries.
With that said, it's hard not to be excited if you are a Pelicans fan.
New Orleans is undefeated in the preseason. In 2019, exhibitions are now functionally all but actual games besides the final ten or so minutes, when head coaches give up and let the G-Leaguers give it a go.
What's stood out so far is how bright and energetic the young guys have appeared for the new-look Pellies.
Let's get Zion out of the way: he's been unbelievable.
He's averaging 23.3 points on 71% shooting with 6.5 rebounds in just 28 minutes-per-game this preseason.
He's easily the most exciting prospect to enter the league since LeBron (yes, I'm including Anthony Davis, Kevin Durant and Andrew Wiggins (!)). 
Zion has smoothly transitioned his game from each level to the next, and the NBA hasn't seemed so different.
His first step is exquisite, explosive, and unstoppable.
I've seen him make just one jumper, but it doesn't matter. He can go around you, by you, or through you, but he's getting to the basket.
I expected it from Williamson.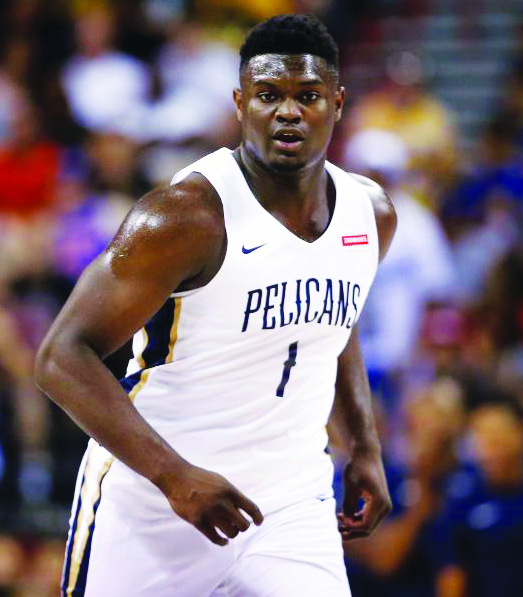 I had a feeling he'd be as good as the hype because many of us have been watching him online for years now.
The game is getting younger. 
As the league transitions away from bully ball and grit-n-grind, younger guys will have an easier time breaking through.
Also, Zion doesn't look like a rookie.
He's got more bulk on him than Durant or Steph Curry could ever dream to have. He will have plenty of time to work out his jump-shot mechanics. He has the one attribute that you can't teach: an elite motor. 
His drive to play the game is magical. It's the stuff of coaches' dreams: the most talented player is also the hardest-worker.
The veterans on the Pelicans' roster have been underwhelming, but that's to be expected from preseason games.
The rookies act like it's Game 7 in MSG while the vets know how long the season actually is.
At the same time, JJ Redick and Derrick Favors have looked old and washed in the preseason. 
It's easy to look dried up playing next to the likes of Zion and Lonzo Ball, but Redick and Favors need to find their feet soon if they want to stick around.
I imagine Redick will be trade-bait all season. The Pelicans are good, but even the optimists' view wouldn't have New Orleans bringing home any championships in the near future. 
Redick is making $13.5 million a year on a two-year contract. Favors makes even more, at nearly $17 million per year. Favors and Redick are both on transitional, short contracts.
It appeared at first glance as though they were brought in as veterans who could provide leadership for the young guys.
But with youngsters like Nickeil Alexander-Walker, Frank Jackson, Ball and more all showing that they are ready to play right away, Redick could potentially see his minutes dwindle.
I doubt both Favors and Redick will be on the team come trade deadline.
Meaning, the Pelicans will continue to stockpile assets while the young guys grow together.
Alexander-Walker has been phenomenal since he stepped on the court for summer league.
His jumper is shaky, but he's more of a shot-maker than a pure shooter.
He gets to the rim, his handle is on point and he finds the open man. Through four preseason games, Alexander-Walker is putting in 15 points, five assists and three rebounds per game with a 44/42/82% shooting split and only 1.5 turnovers per game. A 3.17 assist-to-turnover ratio is how you take a starting spot at point guard in the NBA. Nobody expected this much from Alexander-Walker. Most didn't even think he'd make the team or play much in preseason. Many assumed he'd end up in the G-League for most of his rookie campaign. Now, it looks like he could see actual minutes this season.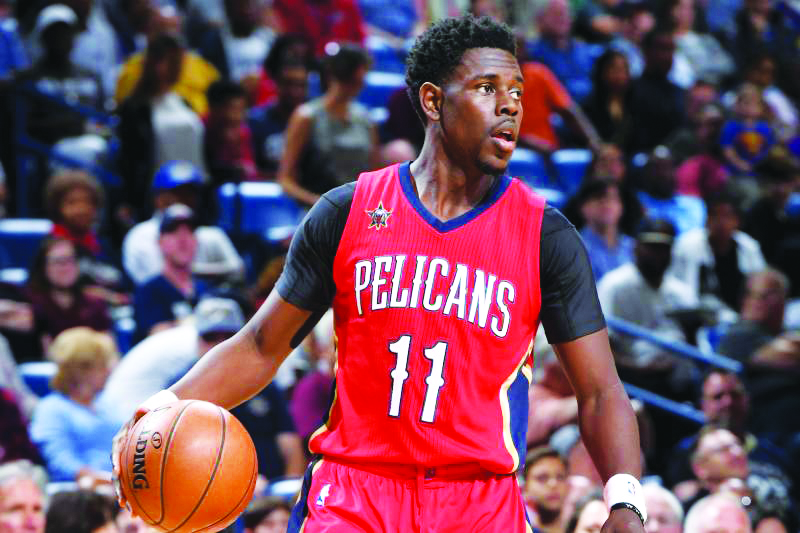 Jrue Holiday hasn't played a whole lot, but he is more than capable of taking over as the main scorer on this team.
GM David Griffin said over the summer, after the Pelicans traded Anthony Davis to the Lakers, that he thought that Holiday could have an MVP-caliber season.
I think he really just wanted to put that thought into Holiday's head.
Jrue should be approaching each game thinking that he is the best player on the court. If we're measuring by impact on both sides of the floor, not many players are more valuable than Holiday.
Brandon Ingram has pushed past his blood-clot issue and is starting to find his role on the roster. He's averaging 14 points on 45% shooting in 21.5 minutes-per game through the preseason. He's been decent, but he will most certainly get better the more he familiarizes himself with head coach Alvin Gentry's offense. Ingram is still just 22 years old, and coming off a career year when he scored 17.4 points-per-game on 47% FG.
Josh Hart will be a valuable piece and will compete with New Orleans veteran E'Twaun Moore for about 15 minutes a game.
Jahlil Okafor has proven over and over again that he is one of the last remaining low-post threats in the game. He has every trick in the Tim Duncan bag: sky hooks, floaters, bank-shots, you name it. Okafor is shooting an incredible 83% overall in the preseason, with 9.3 points in 12 minutes per game so far. Trouble is, he has a hard time stopping anybody and isn't the best rebounder.
New Orleans has depth. They have their own style, previously established by Gentry and Holiday for the past few seasons as a high-flying, fast-paced team. It's a fascinating roster, one that will absolutely compete for a playoff spot in a loaded Western Conference.
The pressure is off. New Orleans could finish in fifth place or in fifteenth this season, and nobody would care. It's not about this season for the Pelicans, but wow, it's going to be awesome to watch.