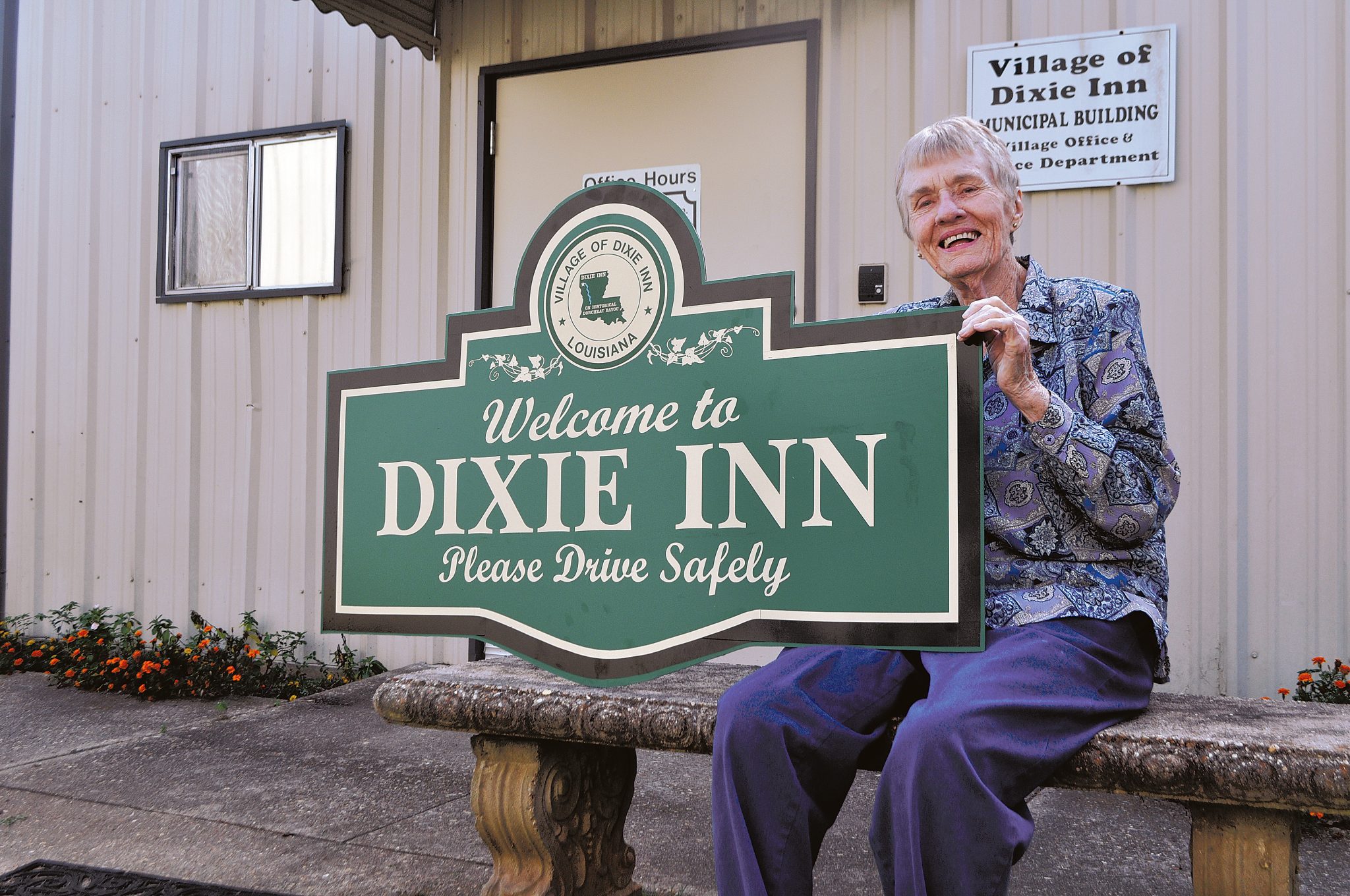 DIXIE INN – The Village of Dixie Inn now has new signs on all four corners of its corporate limits welcoming motorists and visitors to the community.
Five businesses donated a total of $2,000 to purchase the signs: Bush Carnahan at the Crawfish Hole #2, Dixie Inn Casino, Dorcheat Seafood and Grill, Bud's Liquor, Thirsty's and Buzz Buy and DD's Super Discount Liquor.
Mayor Ava McWhorter said she has worked for several years to get the signs.
"It serves two purposes," she said, "not only to welcome people, but asks them to drive safely."
She said she appreciates all the businesses that contributed to help make the purchase of the signs become a reality.
The signs are located on Highway 80 coming into Dixie Inn from east and west, and on Highway 371 coming in from Interstate 20 and from the north entrance into the village. Each sign is attached to metal posts that are cemented into the ground.
She has been the mayor for 16 years and is finishing her fourth term. During that time, she said the village has never had welcome signs.
"We just never had any, and I felt like for a long time we needed them," she said. "We appreciate the signs very much and hope the signs will help in welcoming people to Dixie Inn. We appreciate the businesses giving back to their community."