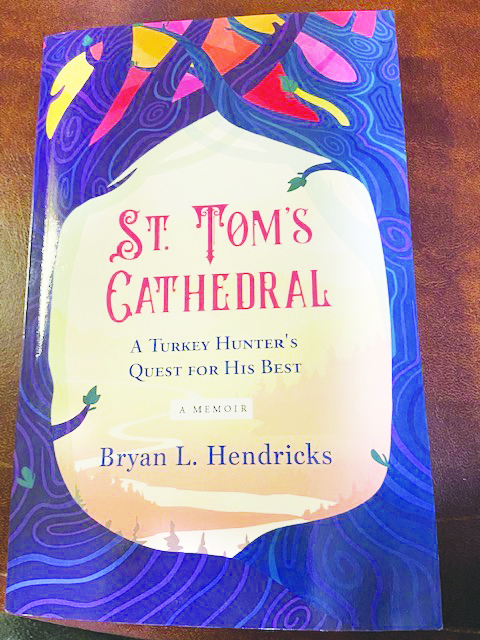 By Glynn Harris/Special to the Minden Press-Herald
With Those of you who know me know of my passion for wild turkeys. I began my quest in 1992, not because I wanted to but because my good friend, fellow outdoor writer John Phillips asked me to as he had me set up for a hunt in Alabama.
It was a tough choice to make. The bream were bedded and big sway-bellied bass were in the shallows practically calling my name. However, he dangled a carrot in front of me in the form of an airplane ticket, a guide, all sorts of hunting attire and equipment, including a shotgun, I decided the fishing could wait so I accepted his invitation. Cutting to the chase, when the big old strutting gobbler came drifting in front of my gun and my aim was true, I forgot all about bedded bream and big bass. It hooked me in that moment with a narcotic more potent than any you could get from a dealer.
Over the years, I have been enthralled by the sport of hunting wild turkey gobblers. I have hunted around the country and have been fortunate to collect the coveted Grand Slam of wild turkeys having taken the four sub-species— Eastern, Rio Grande, Osceola and Merriams.
Having gotten older with nagging ailments have just about put a halt to my love of chasing gobblers. However, there is one thing I love to do nearly as much and that is to get my hands on top-notch pieces of literature having to do with wild turkeys.
Last week, I found one in my mail box that just about tops them all. "St. Tom's Cathedral," written by outdoor writer friend Bryan Hendricks is a masterpiece, not just by his telling of heart-stopping hunts, some successful and some that flopped, but Hendricks is a brilliant writer. As someone said about Hendricks at the end of his book, "He is a gifted storyteller with a unique ability to transport readers into the scene and fill their senses with sights, sounds, scents and emotions of the moment."
Sid Dobrin, Professor and Chair of the Department of English at the University of Florida offered this comment; "Hendricks' 'St. Tom's Cathedral' will sit on the dais alongside books by the likes of Tom Kelly, Henry Edwards Davis, Archibald Rutledge and Gene Nunnery. It is, frankly, a remarkable read."
Dan Kibler, Editor of Carolina Sportsman Magazine adds "If St. Tom's Cathedral does anything, it places author Bryan Hendricks at the top of a list of the nation's finest outdoor writers. No. Make that writers, period."
Todd Masson, host of Marsh Man Masson on You Tube says about St. Tom's Cathedral "It's an instant classic that grizzled veterans of the sport will pass to their prodigy with admonitions to pore over its pages before stepping boot in the spring woods."
On Feb. 23, 2009, Hendricks was diagnosed with advanced stage III cancer. The way he described what lay ahead is indicative of the skill with which he writes. "The day was maelstrom of emotional body blows in which my oncologist, surgical oncologist and radiologist explained the details of my imminent demise. It's like listening to your mechanic describe the procedure to rebuild a worn-out transmission.
Hendricks' chemotherapy infusions required an intravenous port to be surgically implanted in his shoulder.
"Does it matter which shoulder the port goes in?" asked Hendricks. "No," the doctor replied. "Put it in my left shoulder. Turkey season starts in April and I don't want it to interfere with shooting a shotgun." After a long silence, the doctor said resolutely, 'I think YOU are going to be okay."
He survived cancer and 13 years later, he still chases gobblers and has written a book turkey hunters will love.
For an inscribed copy of "St. Tom's Cathedral," send a check for $20 to Bryan Hendricks at 301 Kingsrow Dr., Apt 609, Little Rock, AR 72207. It could be one of the best $20 you ever spent.