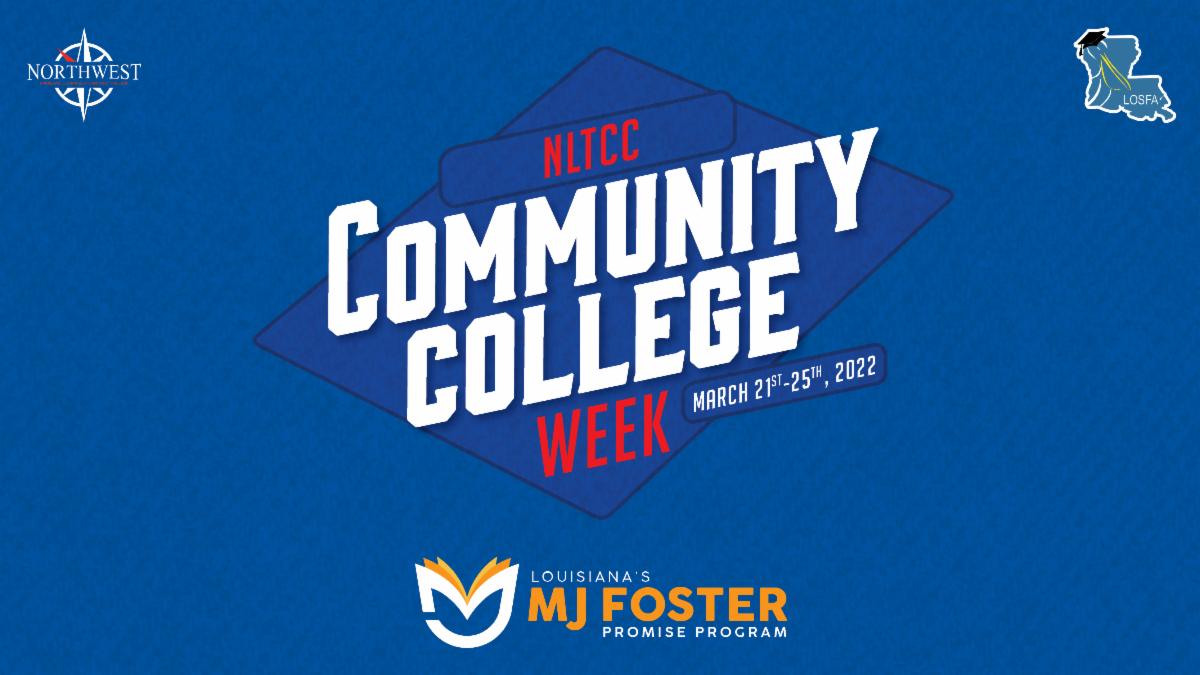 BATON ROUGE, LA – Next week, March 21 – 25, 2022, the Louisiana Community and Technical College System (LCTCS) will partner with Louisiana Office of Student Financial Assistance (LOSFA) to celebrate Louisiana Community College Week statewide on the campuses of the 12 colleges within the system.
The purpose of Louisiana Community College Week is to inform prospective students of all ages about the colleges, programs offered, and the potential careers that those programs can develop them for.
Northwest Louisiana Technical Community College (NLTCC) will host campus tours, free health screenings and vitals checks at our Minden Campus, Coffee with the Chancellor opportunities, and more!
Currently among the most productive and fastest growing two-year college systems in the nation, Louisiana's community and technical colleges have garnered national recognition for their innovative and workforce-centric approach to education and training.
"Inspired, Equipped and Ready to Work is not just our motto, it's our culture as a college. Everything we do as a college is focused on helping our students achieve their life goals," said Dr. Earl Meador, Chancellor of Northwest Louisiana Technical Community College. "We are excited about the opportunity to show off all three of our campuses during Community College Week, and invite the community to stop by and see all that we have to offer."
For more information about other academic and workforce programs or for a list of events, times and locations for Community College Week activities, visit www.nltcc.edu/students/campus-events.
About Northwest Louisiana Technical Community College
Founded in 1936, Northwest Louisiana Technical Community College is a member of the Louisiana Community and Technical College System. The main campus is in Minden, and other campuses operate in Mansfield and Shreveport