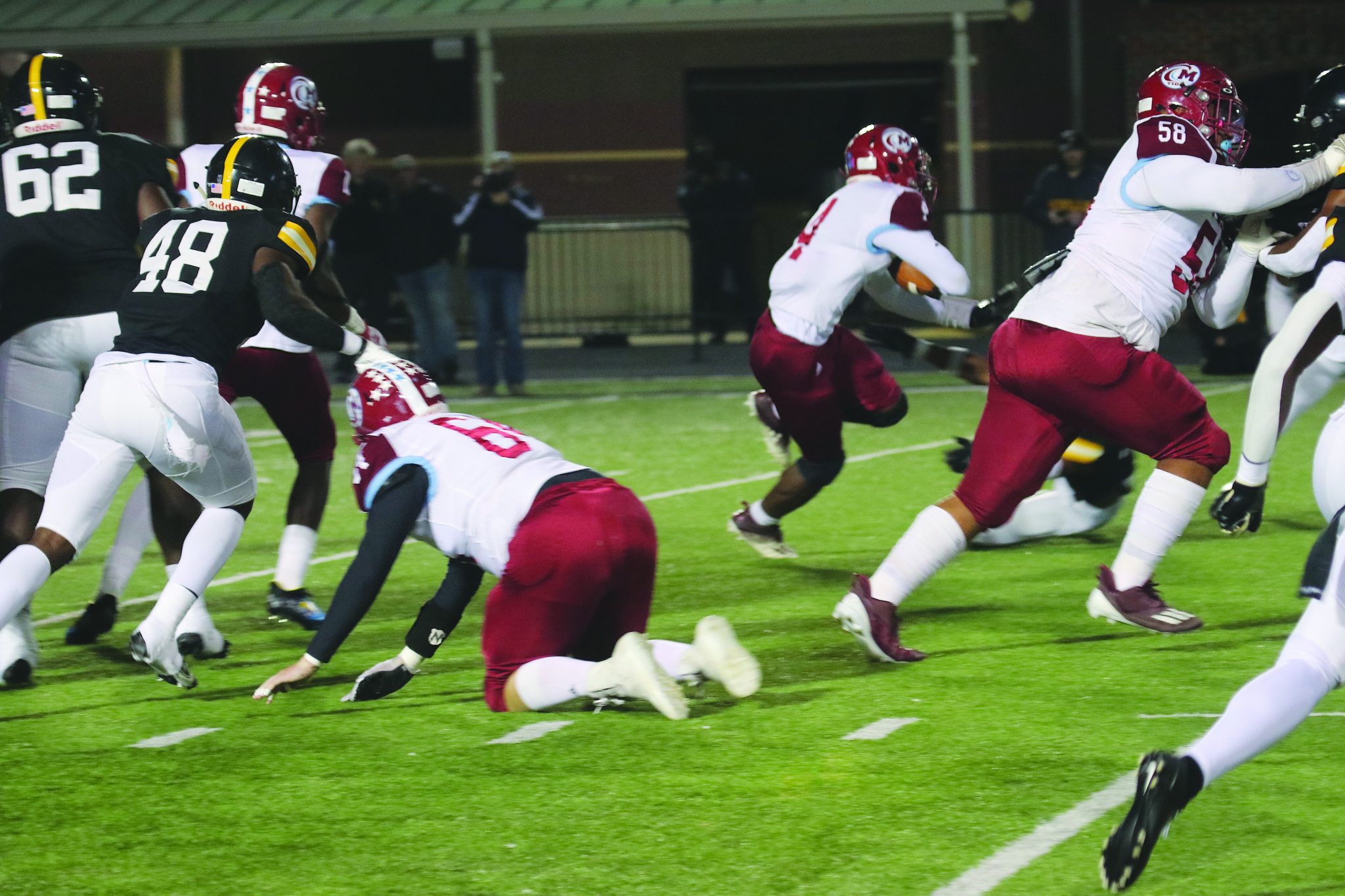 MONROE — It took Neville High School half a quarter to get going, but then the second-seeded Tigers roared away in a hurry as they marched to a 42-0 win over Minden in Class 4A playoff action Friday night at Bill Ruple Stadium.
That ended Minden's season at 4-7.
Neville's defense was in control from start to finish, but Minden landed a couple of punches early on, the first coming on the recovery of a Tigers' punt return fumble by Jacolby Snell.
But the Tigers' quick-strike offense quickly thereafter put up a pair of scores on runs of 14 and one yard by running back AJ Allen to build a 14-0 advantage at the 3:33 mark of the third quarter.
A long breakaway run by Minden running back Daylen Robinson on the ensuing drive put the Crimson Tide into potential scoring position before the Tigers' defense tightened and forced a turnover on downs.
But the Tigers would then take control, adding three second-quarter touchdowns with the first coming 14 seconds into the second quarter as Allen hit paydirt for the third time in the opening 15:14 on a 25-yard scoring scamper.
NHS quarterback Brett Batteford added a five-yard touchdown run at the 5:35 mark of the second stanza before firing a 26-yard scoring strike to Aaron Jackson with 4:46 remaining in the first half to put the Tigers on top 35-0 at intermission.
Neville's final touchdown came on the opening play of the second half on an 87-yard kick return by Kaleb Vaughn.
The Tigers outgained the Tide 275 yards to 68 with 212 of that offensive yardage coming on 39 clock-chewing carries.
Robinson was the offensive workhorse for Minden, rushing the ball 18 times for 82 yards.