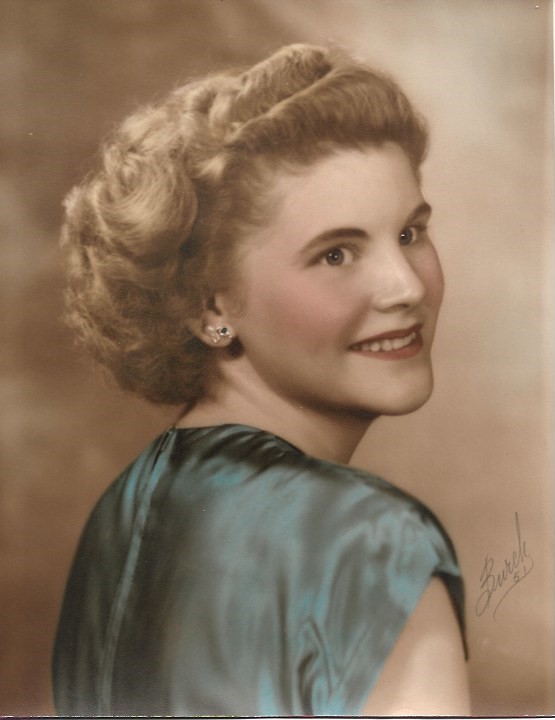 Norma was the second child born to Leland and Minnie Harris on March 23, 1933. She passed away at St. Joseph Hospice Carpenter House in Shreveport, LA on November 30, 2020. (11:40 pm)
She married her high school sweetheart David Logan on April 20, 1952. Starting from the small communities of Lomax and Dallas City, Illinois, they raised a family and traveled the world over their 65 years together. While they gathered memories and friends, she spent time reading regional cookbooks and knitting or crocheting. Her favorite gift to give her babies was a homemade "Grandma's Blanket." She adored Christmas and had a child-like enthusiasm for handmade ornaments and homemade gifts. For those of you wondering if letters and cards are appreciated in our digital world, we can certainly tell you that she cherished every single one she received. We have a beautiful family history shown to us through all of your letters, cards and pictures. That family history was so very important to her, and she stressed that we should always remember fondly the ones who came before us.
Norma and Dave volunteered many hours with the Minden St. Jude's fundraisers. Dad may have built the first Minden playhouse, but it was Mom working in the background to paint and wallpaper the life-size dollhouse. She offered several of her handmade porcelain dolls for the auction, and many other items. She also made ornaments for the Angel Tree, and blankets for premie babies at the hospital. The lesson of giving back to the community was exemplified every day.
Out of concern for everyone's health and well-being, a private family memorial service will be held. Interment will be held in La Harpe, Illinois, at a later date.
Preceded in death by her husband David Arthur Logan; her parents Robert Leland Harris and Minnie Marie Dulaney Harris; her infant sister Betty Ellen; her grandchildren William Troy Waters and Seth Harris Collier; and her favorite canine pal and foot-warmer Casey.
She is survived by her son David Michael Logan (Leslie); daughter Nancy Logan Waters (Bill); daughter Lori Logan Collier (Clive); son Curtis Marc Logan (Paula); daughter Robin Elaine Logan; and brother Donald Harris.
Also survived by her grandchildren David Barton Waters (Carlie); Holly Waters Mehrer (Joseph); Schuyler Logan Collier (Courtney); Caroline Collier Roy (Justin); Elise Logan Archie (Will); Paul Lucas Logan; Christopher Ryan "Kit" Logan; and great-grandchildren McKenzie, Hayden, Shepherd, Mary Collier, Reid, Meredith, Ford, Hank and Sam.
Thank you, Mom, for instilling a fierce sense of independence and creativity in each of us. We learned that we can and should perfect our craft, whatever it is, and share it with the ones that we love. We will feel your warm hug each time we curl up under one of your beautiful afghans, and we will make certain your great-grandchildren enjoy deviled eggs made according to your special recipe. We know how proud you were of each of us. God granted us the special gift of having you as our mother and guide. Your spirit will remain in our hearts and will continue to be an inspiration for all that we do. We love you.
Friends and family, we ask that you remember Norma with smiles, laughter, family, and deviled eggs. When you create something beautiful, share it with the ones you love and think of her fondly. If you wish to make a memorial, we ask that you make a donation to St. Jude's Children Hospital, Memphis on her behalf. [https://fundraising.stjude.org/site/TR/GiftFunds/GiftFunds?px=6872276&pg=personal&fr_id=39300]