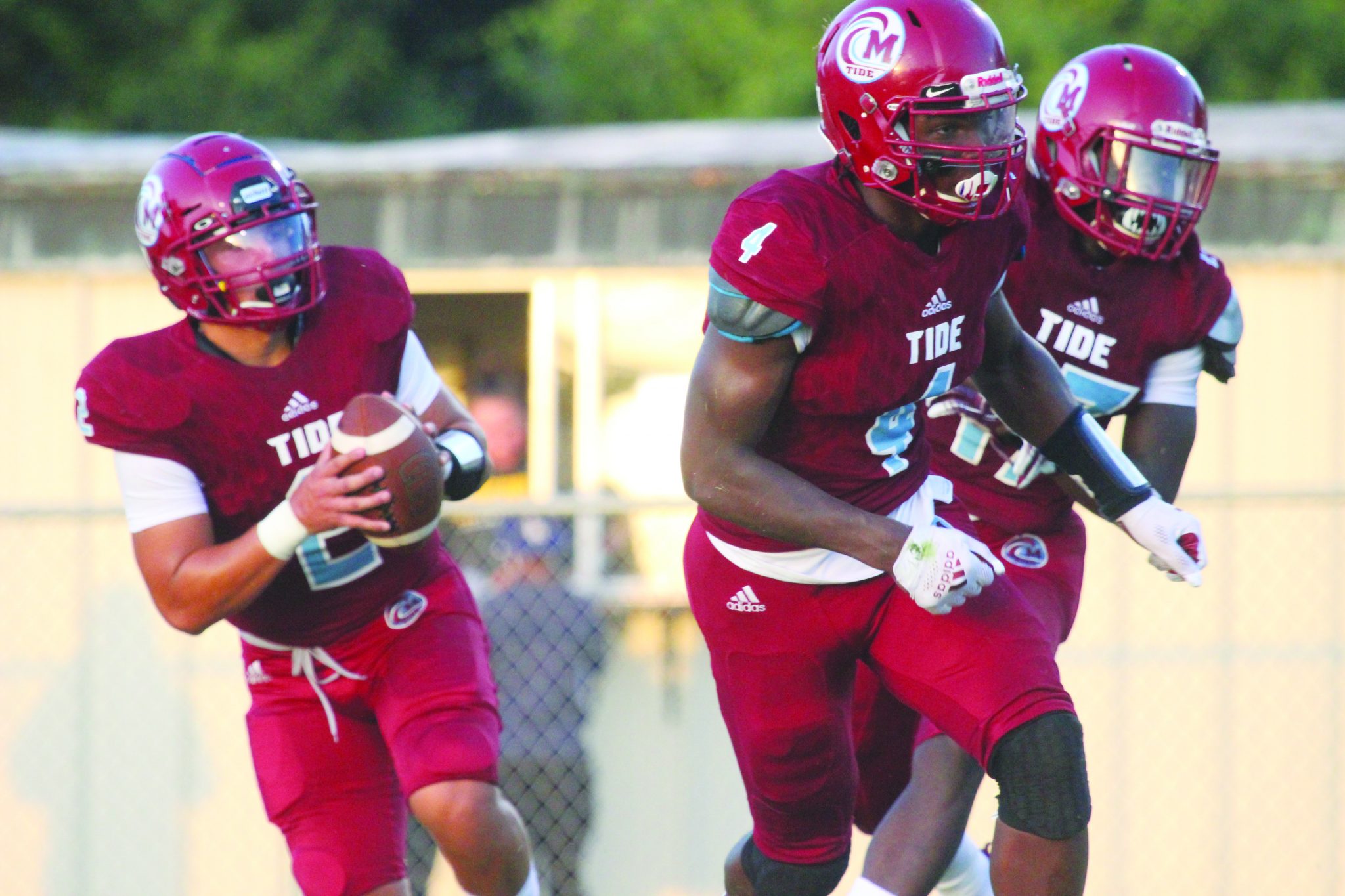 It wasn't exactly a celebratory Homecoming for Minden Friday night as the Crimson Tide fell to North DeSoto 28-7 at WW Williams Stadium.
The Griffins put up the lone score in a quiet first half as David Adkins burst through a hole on the left side and raced 73 yards to paydirt at the 7:20 mark of the first quarter for a 6-0 advantage.
Minden moved out in front with 8:07 left in the third quarter when Jaylin Williams hauled in a 15-yard scoring strike from Andrew Cooper followed by Carter Bennett's PAT kick to put the Tide up 7-6.
But the Griffins went on top for good with 45 seconds remaining in the stanza and added a pair of fourth quarter scores on a six-yard run by Adkins and a one-yard run by Sam Odom to secure the win.
The Griffins controlled the game offensively, holding a 28:24 – 19:36 time of possession advantage and outrushing the Tide with 297 yards compared to 231 for Minden.
In fact, North DeSoto attempted only two passes in the contest with both falling incomplete.
Adkins provided the bulk of the Griffins' offense with 166 rushing yards on 16 carries while Daylen Robinson led Minden with 56 yards on 15 rushing attempts.
Cooper went 10-of-21 passing for 126 yards while Williams led the Tide with seven receptions for 86 yards.
Minden (2-4, 0-1 in 1-4A) moves out of district play next Friday by playing host to Neville (5-1), the No. 2 ranked team in Class 4A.