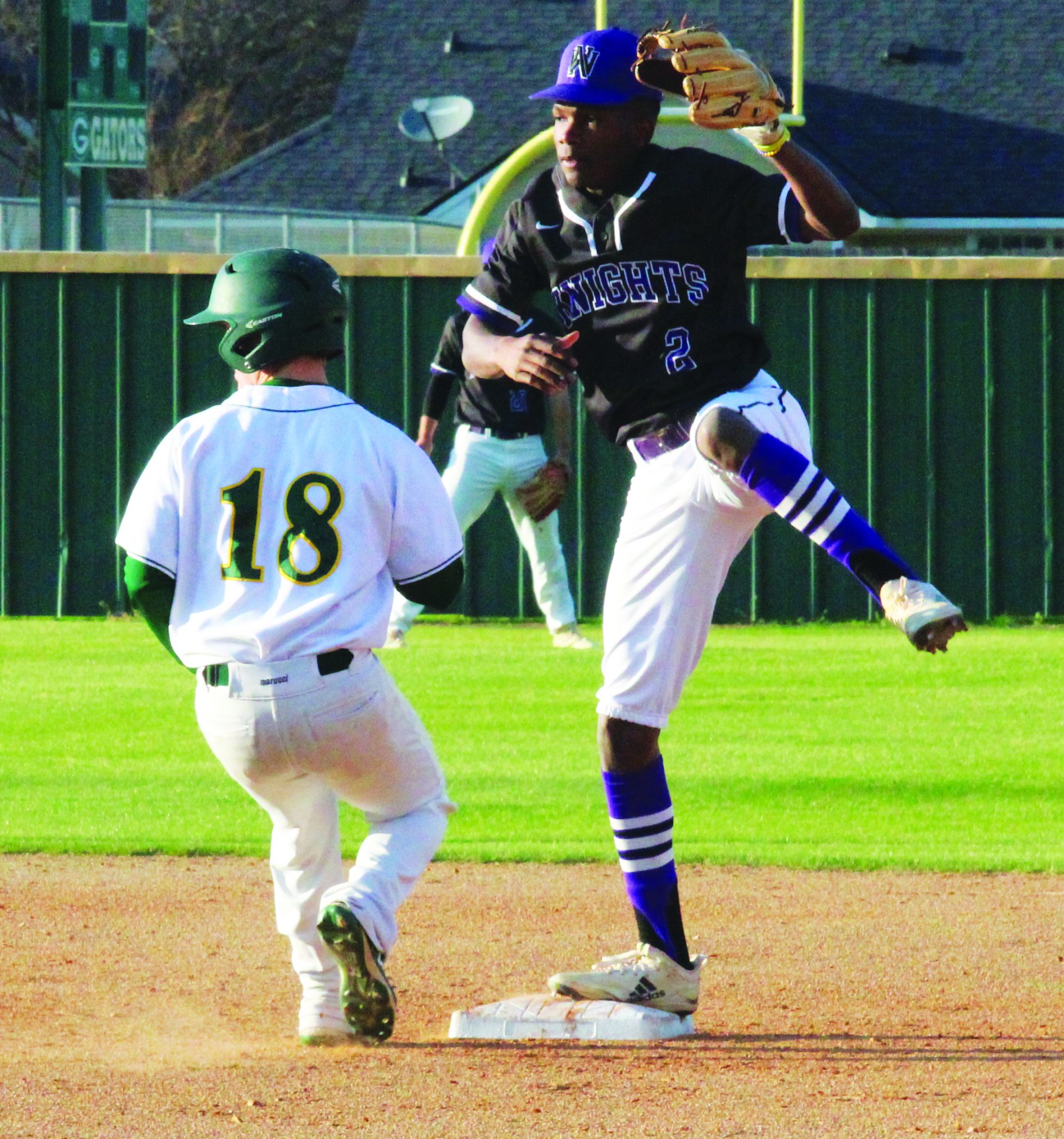 The Knights put together two wins on Saturday after falling behind one game to zero with a loss on Friday to advance to the quarterfinals of the 3-A state tournament.
Jena went ahead in the series on Frdiay with a 10-7 victory.
"We have three main [pitchers] this year," North Webster head coach Austin Lay said. "With us using Tyler Lee on Friday, we decided to go with Sawyer Howard for game two, that way we had Kade Garmany behind the plate to slow down Jena's run game."
Howard led the Knights to a thrilling 1-0 victory in the first must-win game of the day on Saturday in Jena.
The game was scoreless heading into an extra eighth inning with North Webster's season on the line. The Knights loaded the bases for Howard, who was hit by a pitch to force in the only run of the game.
"Sawyer had an amazing day on the mound," Lay said. "He went eight innings and even came into get the save in game three."
With the series tied at one, the series was pushed to a third game and the second one of Saturday afternoon.
The Knights sent Garmany to the mound, and he was outstanding. Garmany struck out an incredible 12 batters in just six innings as North Webster took the game 4-2 to advance to the quarterfinals.
"Everyone was excited after the game," Lay said. "Coming into Saturday's games, the guys knew what was at stake. This was the chance to continue our journey or to go home.
"We built off of the momentum from the last inning in Friday's game into Saturday. We did what we needed to do."
North Webster is now 20-16 overall this season, and is the last Webster Parish team in the Louisiana state playoffs (Glenbrook begins post-season play on Tuesday).
"It took the whole team to win this weekend," Lay said. "Without everyone doing their part, we don't walk away as the winners."
The Knights will now travel to #1 Sterlington this weekend for a three-game series with the best team in the state with a spot in the final four on the line.
"We are going to continue working on the same stuff that got us where we are," Lay said. "Sterlington is just another stepping stone on our way to get where we want to be."
Game one is this Friday at 5 p.m.