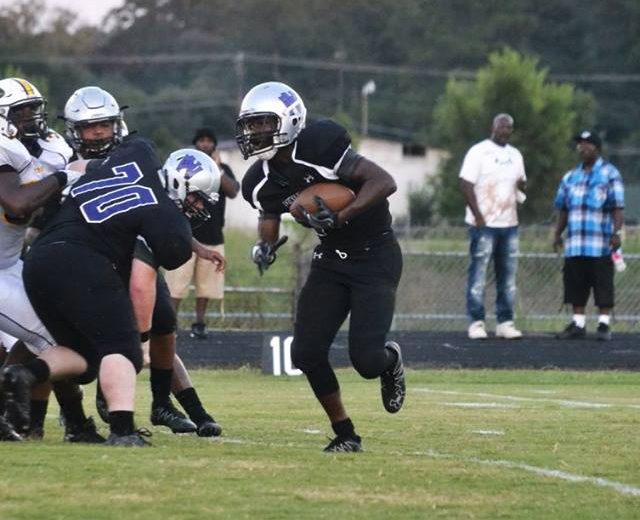 SPRINGHILL – Hopefully, the North Webster Knights have been paying attention to what's been going on at Booker T. Washington so far in 2016.
The Lions have a winning record at the halfway mark of the season at 3-2, a far cry from last year's winless team.
"We talked about that," North Webster head coach John Ware said. "Our guys understand the importance of it. There was a quote I saw from them that the Soul Bowl wasn't the most important game to them this season, it was our game.
So our kids are aware of them and on top of that it's our homecoming so we'll have to be ready to play."
This week of preparation has been solid, according to Ware, who says he's seen a serious look on his players' faces in practice.
"We seem to be focused," Ware said. "It's now or never with us. We're playing for something else now, which always helps. We know we haven't played real well yet."
The Knights began to get their running game in motion last week against the North Caddo Rebels. North Webster has earned their reputation as a team that can punish opponents on the ground, and they'll have to re-establish that reputation this week because the Lions have a formidable secondary.
Jaylen Thomas was over the 100-yard mark last week with a touchdown and TJ Hawthorne is starting to find mid-season form as well.
Ware praised the continued progression of his offensive line this week, but said this week is the time where the entire offense puts it together for four quarters.
"It's about consistency and finishing drives," Ware said. "We can't have the mistakes we've had. Our backs are getting better each week and they're only going to continue to get better, along with the line. Our quarterback play has been consistent. We feel like when we play our best there's no one we can't beat. We just have to put our mind to it."