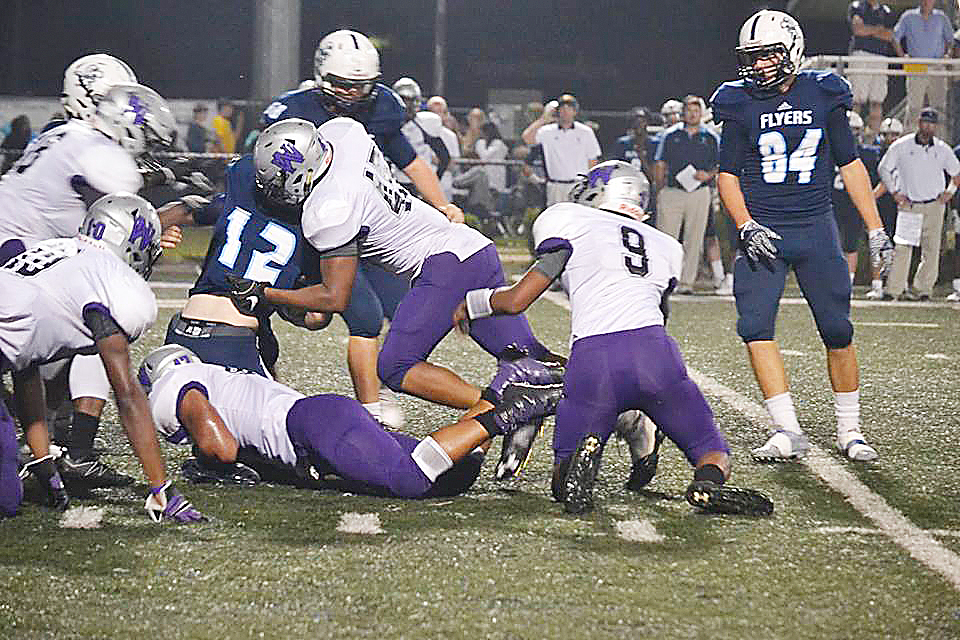 SPRINGHILL – It's now or never for the North Webster Knights.
Following last week's 40-34 loss to the unbeaten Loyola Flyers, the Knights enter this week's game against Mansfield in a must-win situation.
"We have to come out with a sense of urgency," North Webster head coach John Ware said. "We're playing for our playoff life now."
The Wolverines from DeSoto Parish have a 2-5 record entering the contest and are fresh off a district win over Green Oaks last week. Under first-year head coach Mike Greene, Ware said Mansfield has adopted a new style of football.
"They're throwing the ball a lot," Ware said. "They have a lot of athletes out there. They have two receivers who are as good as any we've played all year and a quarterback who can get it to them. They're very explosive."
The matchup between the explosive Mansfield offense and North Webster's defense could be the one to watch.
The Knights' secondary was burned a few times in last week's loss and has been a question mark for Ware's team all season. The back-half will need to step up if the Knights are going to emerge victorious Friday night.
One way North Webster can limit the Mansfield passing attack is by keeping them off the field with long, demoralizing drives featuring TJ Hawthorne and Jaylen Thomas, the Knights' outstanding backfield duo.
The sledding might be tougher than usual, as Ware has high remarks for the Wolverines D.
"They're athletic over there," Ware said. "They do a good job of running to the football from what we've seen, and they really hit you when they get there. We haven't really seen anybody who runs the ball on them to much, they've played more spread teams, so we'll see how they react to that."
A loss would be the Knights' fifth of the season. North Webster hasn't lost five regular season games in the school's brief history, and they aren't looking to start now.
"It's now or never," Ware said. "A lot has happened this season and we have fought through it and gotten better. It all needs to come together this week."
The Knights and Wolverines will kickoff from Baucum-Farrar Stadium in Springhill at 7 p.m.