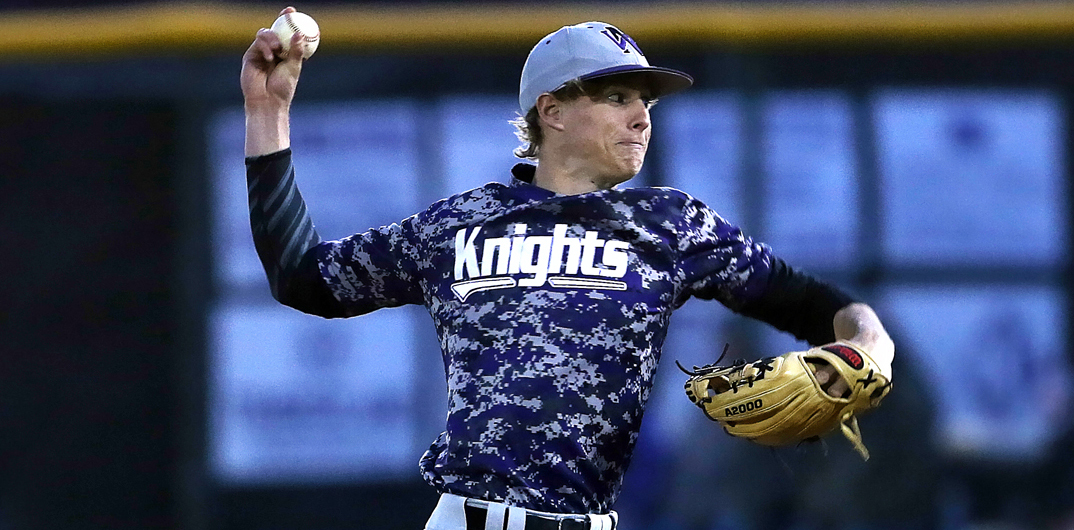 SPRINGHILL – North Webster lives to play another day.
The Knights (23-6) defeated the Patterson Lumberjacks Tuesday night at home 6-3 to keep their season alive and advance to round two of the Class 3A playoffs.
North Webster did most of their damage in a five-run fifth inning. Knights head coach Dane Peavy credited his team for battling against a better-than-expected Lumberjack team.
"I felt like they were better than a 26 seed," Peavy said. "They're well-coached. You respect every opponent in a do or die situation like the playoffs. Our guys were locked in."
Kade Garmany scored the game's first run in the third inning on a passed ball, setting up Riley Orr for an RBI single to score Blake Atchley. Connor McClure came through with a clutch 2-RBI double to score Logan Vidrine and Daniel Lewis later in the inning.
In the fourth inning, Patrick Modisette scored from third on a well-executed sacrifice bunt by Riley Orr to make the score 6-0.
North Webster starting pitcher Logan Vidrine was excellent on the bump, going all seven innings for the Knights.
Vidrine ran into some trouble in the late stages of the game due to a pair of fielding errors. Patterson scored two runs in the fifth and added another run in the seventh inning to bring the score to 6-3.
With two outs in the seventh and a runner on second, Vidrine struck out the Lumberjacks five-hole hitter to end the game and send North Webster into the second round.
Vidrine struck out six batters and scattered seven hits on the night.
"It was just an overall great effort by our team tonight," Peavy said. "Heck of an effort from Logan Vidrine on the mound, we hunted the fastball at the plate. We got through this game on emotion, now we get three or four days rest before we hop back on it this weekend."
The Knights will host Pine Prairie in round two after the Panthers upset No. 10 seed De La Salle Monday night. A date hasn't been set yet for the second round matchup.