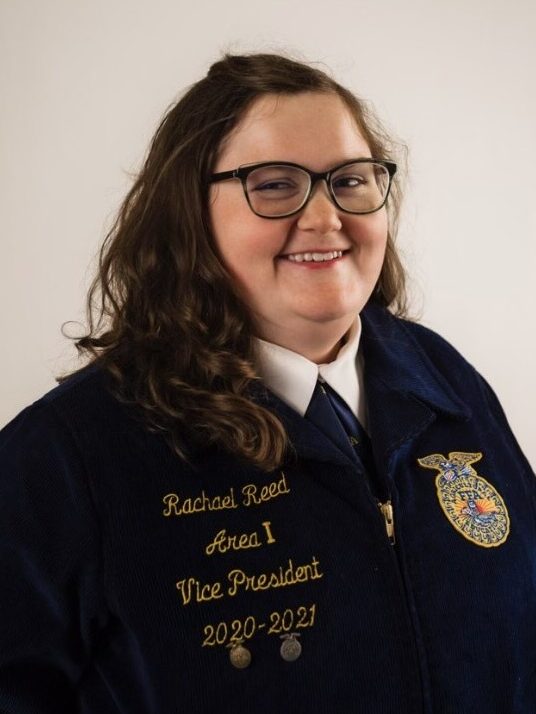 Rachael Reed, a senior at North Webster High, recently earned the State FFA Degree. The State FFA Degree is given to Louisiana's top FFA members.
Future Farmers of America (FFA) is an intracurricular student organization for those interested in agriculture and leadership. According to their website, "FFA members are future chemists, veterinarians, government officials, entrepreneurs, bankers, international business leaders, teachers and premier professionals in many career fields."
The State FFA Degree is given to the top members of a State FFA Association. "FFA members can earn degrees as they progress through the phases of their leadership, academic and career skills development," the FFA website states.
"State degrees are earned by either money earned through their SAE [supervised agricultural experience] or through unpaid hours," said Savannah Mires. "They also have to have community service hours outside of their chapters. In order to apply for their State Degree, they must have earned their Greenhand and Chapter Degrees."
The four SAE types are exploratory, research, placement and entrepreneurship. Applicants must complete 25 hours of community service and earn (in money or unpaid hours) $1,000.
Rachael's agricultural experiences included helping a previous teacher with a goat project and the associated management practices as well as raising and then showing a goat.
"My project started by begging my parents to let me get a goat so that I could show an animal at the fairs and livestock shows," said Rachael. When her parents pointed out that they had nowhere to keep a goat, Rachael's advisor, Ms. Katelin Breaux, volunteered to allow Rachael to house her goat with Ms. Breaux's. "She had a few goats at the time so, when I would go over there to take care of mine, I started helping out with hers as well — caring for them as mine," Rachael said. "Over time, I was able to learn how to properly take care of a Boer goat."
Rachael is currently the Area Officer of Area 1 for FFA and will be running for State Office when she attends their convention in June.
"FFA is in my blood," said Rachael "I am a fourth generation FFA member and, to achieve something higher than my great granddad did, is rewarding. The State Degree isn't something that's given out; it is something that is earned. And in earning it there have been amazing achievements and memories that will forever be with me."
Rachel continued: "I'm over-the-moon excited about winning this award. The Lord has blessed me by giving me the resources and people to achieve this goal of mine. This award opens the doors to more scholarships, not to mention looking good on my college and employment resumes. I honestly have strived to reach what Christ has called me to do — to do what it takes to get to where I want to go."
Congratulations, Rachael Reed, on earning this well-deserved, prestigious title.
Feature photo above by Callie Jo Photography