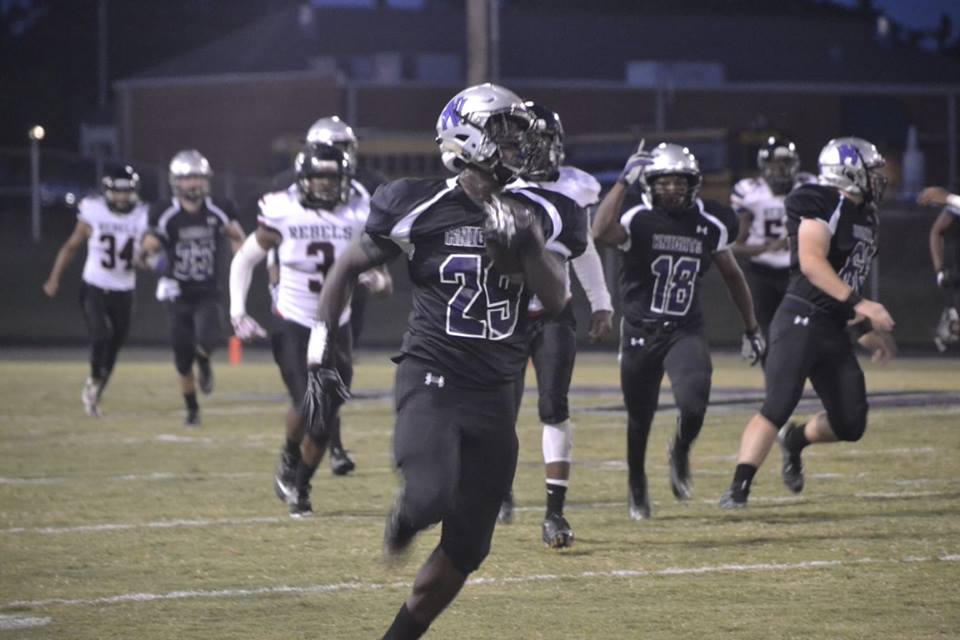 SPRINGHILL – After struggling to start the season against bigger schools, North Webster returned home this week expecting to exorcise some demons and get back on track.
The Knights came out on top, but they got everything they could have asked for and more out of an improved North Caddo team in a 23-21 win.
"We played pretty well for about a quarter," North Webster head coach John Ware said. "We jump out to a 23-7 lead and things are going our way, and then we have a punt return for a touchdown called back and it seemed like after that we never recovered. We fumbled, made mistakes, penalties; just didn't play very good."
The Knights took an early 9-0 lead following a TJ Hawthorne touchdown on a kickoff return and a safety.
The North Webster rushing attack was in sync and the defense was controlling the Rebels athletic offense on their way to the early lead.
Ware has talked at length about the youth of this year's team, and it showed up in the second half as North Caddo clawed their way back into the game.
We couldn't finish drives," Ware said. "We were inside the 30-yard line five times in the second half and couldn't score. It's something different every week."
Ware knew the Rebels wouldn't lay down given what he'd seen on film.
"They are good team with some good athletes," Ware said. "But we miss a chance to go up 30-7 and we let that get to us, and instead of being up 30-7 we let them hang around. When a team has players like that they're going to make plays."
North Webster was able to secure the victory with a methodical drive at the end, playing keep away from North Caddo.
"I've got to give our guys some credit for being able to put that drive together," Ware said. "To be honest, we were probably lucky to win tonight. We'll have to be way better with the games we have coming up, or it's going to be a long year."
Jaylen Thomas carried 17 times for 119 yards and a score and TJ Hawthorne finished with 139 total yards with a score.