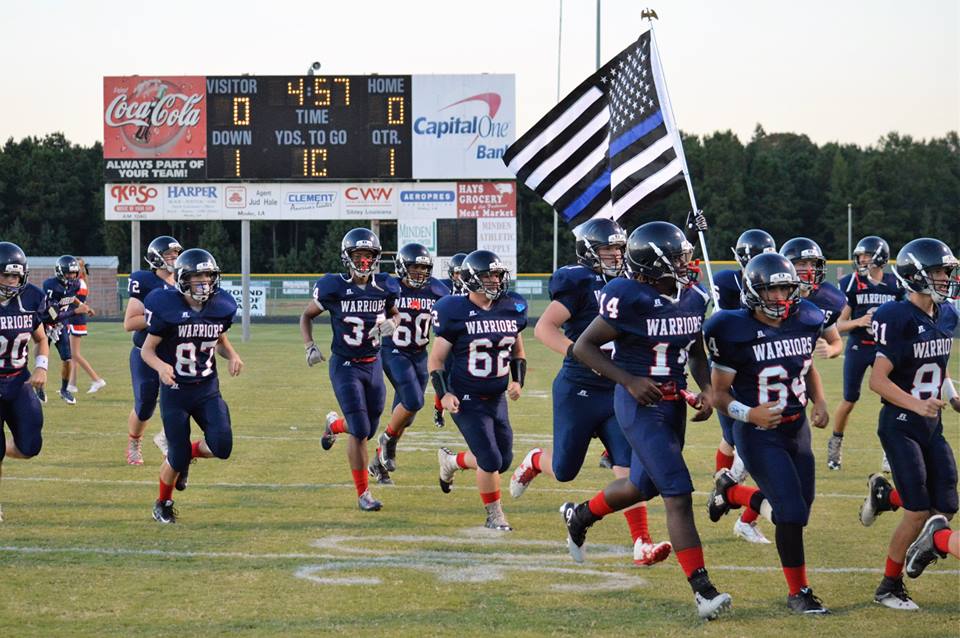 SIBLEY – The Lakeside Warriors had another tough time on the gridiron Friday night.
The Warriors welcomed the St. Mary's Tigers to town for a showdown of teams with losing records on a night where Lakeside honored the military and first responders. The Warriors weren't able to keep up with the speed of the Tigers, as Lakeside fell 63-20 and added another game to their losing streak, now at 18 games.
"They were a lot faster than us," Lakeside head coach Jason Martin said. "A lot faster than I realized they were on film. They were getting to the edge or sending guys deep against our coverage and they would run right by us.
Offensively, it would look like we had a play and they would catch us from behind or something like that."
St. Mary's started fast and never took their foot off the gas, jumping out to a commanding 41-7 halftime lead.
The Warrior score came on a fantastic 90-yard kick return by Lakeside's Chase Mitchell.
"We told the guys to let this one go," Martin said. "We're at the halfway point and this week we have to start a brand new season. We're starting district next week, and some of our goals are still in front us. We just have to come in with a new approach and treat it like a new season."
Next up for Lakeside is a showdown with the Lakeview Gators.