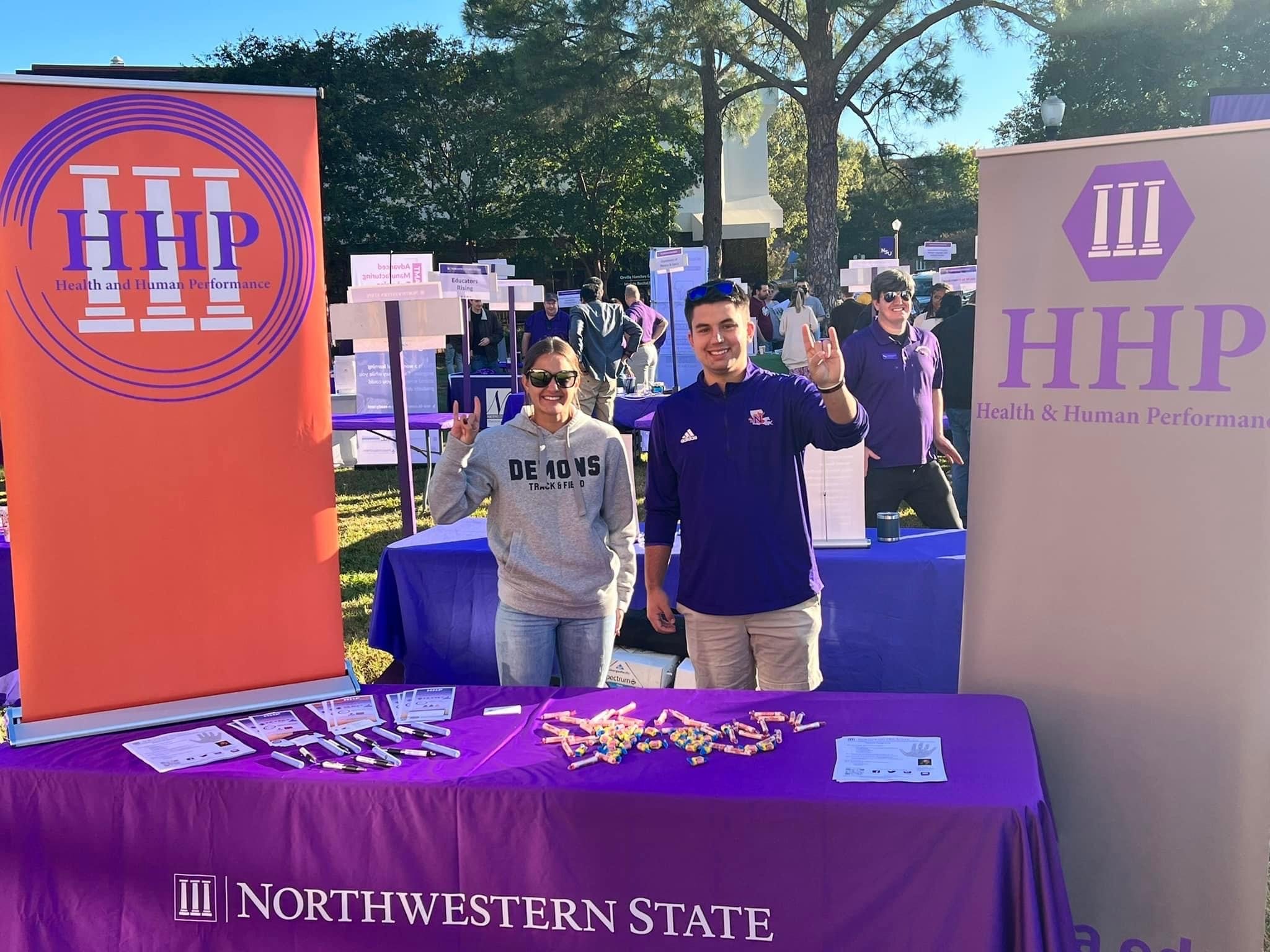 NATCHITOCHES – Northwestern State University's Department of Health and Human Performance received approval to offer a bachelor of science degree in Sports and Recreation Management with coursework set to begin in the Fall 2023 semester. The degree program will provide completers with a foundation for entry into the sport and recreation field and jobs in marketing for sport and recreation, athletic administration, gameday management, sport psychology, legal and ethical issues in sport, contemporary leadership, facility management, sales and revenue generation and sport media.
"Both public and private sport and recreation are big business in America. A degree in sport and recreation management helps graduates develop skills in maintenance marketing, management and finance in the sport and recreation industry," said Dr. Haley Blount, assistant professor of Health and Human Performance, who played a significant role in developing the program. She will serve as the program's director. "This degree plan also includes a minor in business, which sets us apart from similar programs offered elsewhere in Louisiana."
The degree consists of a mixture of online and face-to-face courses, requiring 120 hours of coursework. Blount said the program is a good fit for individuals who are hard workers, love sports and have strong leadership skills.
"Former athletes always make great candidates in this career field, because they have what it takes to work hard and they understand the business of sport," she added.
Dr. Tara Tietjen-Smith, head of NSU's Department of Health and Human Performance developed a similar successful program at Texas A&M Commerce prior to joining the faculty at NSU in 2021. Her experience in the research and organization of such a program provided an advantage in developing the proposal NSU submitted for approval.
"From the administration of local parks to the management of major professional sports teams, career opportunities in this field continue to grow," Tietjen-Smith said. "Additional business management topics related to sports in a variety of settings such as college athletics, campus recreation, municipal park and non-profit recreation and professional sport will also be taught. Students will gain fieldwork experience throughout the program and finish with an applied internship experience."
Information on NSU's Department of Health and Human Performance is available at https://hhp.nsula.edu/.