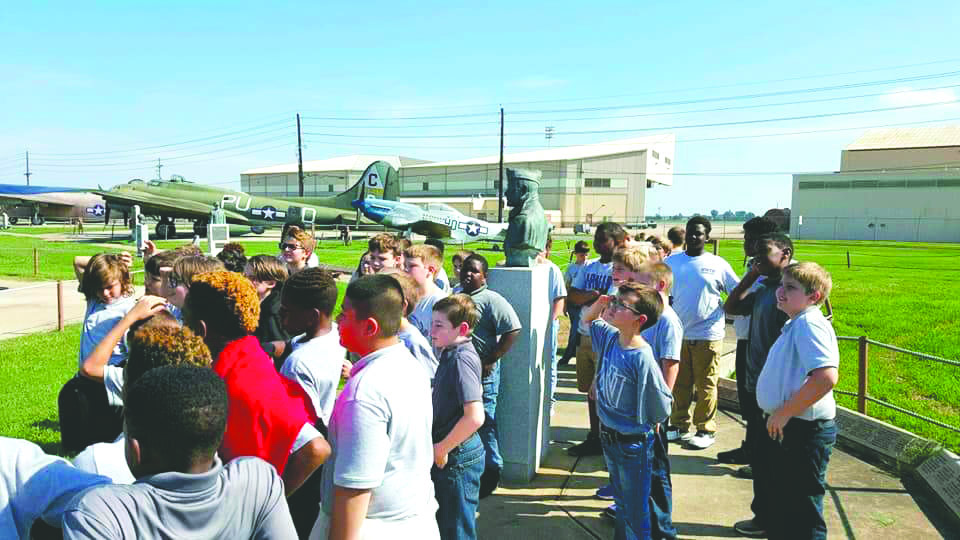 SAREPTA ­ — There's a lot going on at North Webster Junior High, and according to faculty, Principal Leroy Hamilton and Vice Principal Lonnie O'Neal are leading the charge.
In addition to regular class schedules, the Accelerated Reading program, Charger Football, and pep rallies, NWJHS has been working hard to add more "hands-on" activities for their students.
Several students recently took a field trip to Barksdale Air Force Base, were they not only learned about different planes and the many jobs the Air Force has to offer, but they were also able to view a special 9/11 exhibit.
In the 7th grade, students recently designed Bohr Models to show the atomic structure of elements.
"We are learning about matter and the periodic table," said 7th grade teacher Toby Sinclair. "And it was really great to see the kids so invested in a project like this. They even named one of the models Boris. Each and every student that participated did an amazing job."
According to Principal Hamilton both students and faculty alike have now been able to enjoy the use of Kindle tablets and Chromebooks on a regular basis.
"Yes, we are getting use out of the Chromebooks. It was really helpful to be able to do a hands-on redelivery training with my coworkers," said 7th grade teacher Claudia Hayes.
More recently, NWJHS joined with other schools nationwide to participate in 'See You At The Pole", a student-led prayer and devotional event.