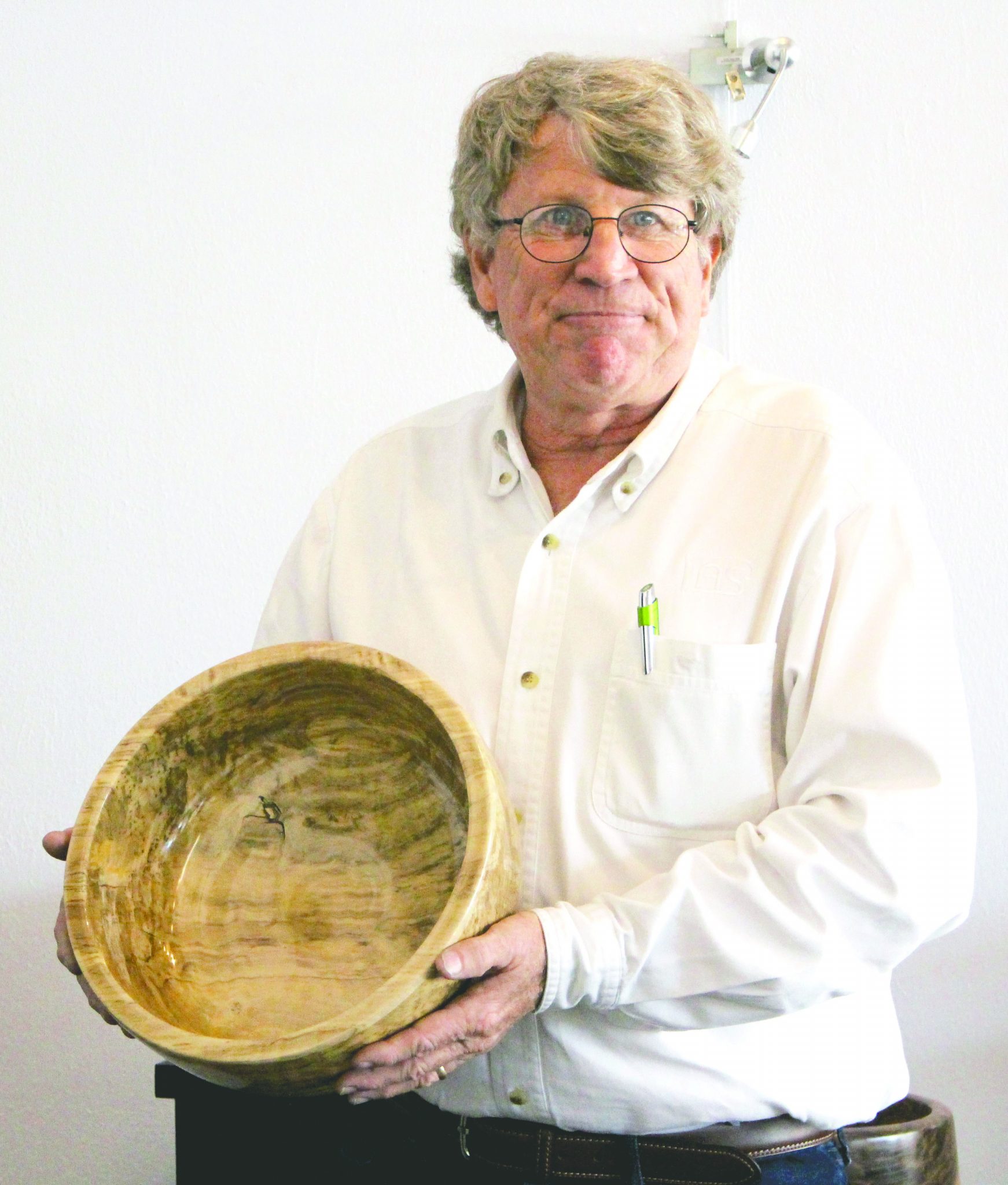 A reception for artist Craig Watson will be held Friday, October 5 from 5 p.m. to 7 p.m. at City Art Works on Main Street.
Watson is a local artist who takes wood from trees damaged by storms or headed for the landfill and makes polished bowls. He uses a variety of dyes, stains, stones, and finishes to make these unique pieces.
"Woodworking challenges my mind, making me think and plan on how to make something from firewood. Sometimes the wood just talks to me and says, 'This is what I want to be.'"
Watson does not believe in cutting down a tree simply for the use of his art. He uses wood that would otherwise be discarded, which he calls "rescue wood."
"All my wood comes from trees that have been blown down during a storm or from someone's property that had to remove a tree because of the danger of it falling on their house," Watson said.
He has been a sign maker and advertiser since the age of 14. This sparked a love for working with his hands.
"That line of work gave me experience working with and combining different materials. I have built things all my life and I like the challenges. I constantly try different ideas like combining turquoise, gold leaf, copper and onyx stone into my wood bowl design," Watson said.
Watson was born in Houston, Texas but has lived in northwest Louisiana all his life. He has lived in Minden for 35 years and is consistently involved in the community.
Earlier this year, Watson took a trip to Scotland and met with other bowl turners and toured their studios which has also influenced his work. One of the pieces on exhibit was actually made by Watson's friend in Scotland.
Watson also has hand crafted tables on display. One of them has a fleur de lis carved in the middle. Another is polished brightly and has the natural edges of the wood it was made from. He has granite etched pieces that use tiny bits of sand to carve pictures into the stone and many of his bowls are made from unique woods such as one bowl that is made from a tree that was grafted.
"I look at a piece of wood like a child looks at a carefully wrapped present and I wonder what's inside. Keep in mind, I do not make the wood. Mother Nature did the hard part. I just took her creation and applied some lacquer," Watson explained. "Every piece of wood has something unique inside and sometimes it may not be what you think. Every piece of wood is a bowl waiting to happen. I continue to and will always be on the lookout for that special piece of wood!"
The exhibit at City Art Works runs through November 30th.