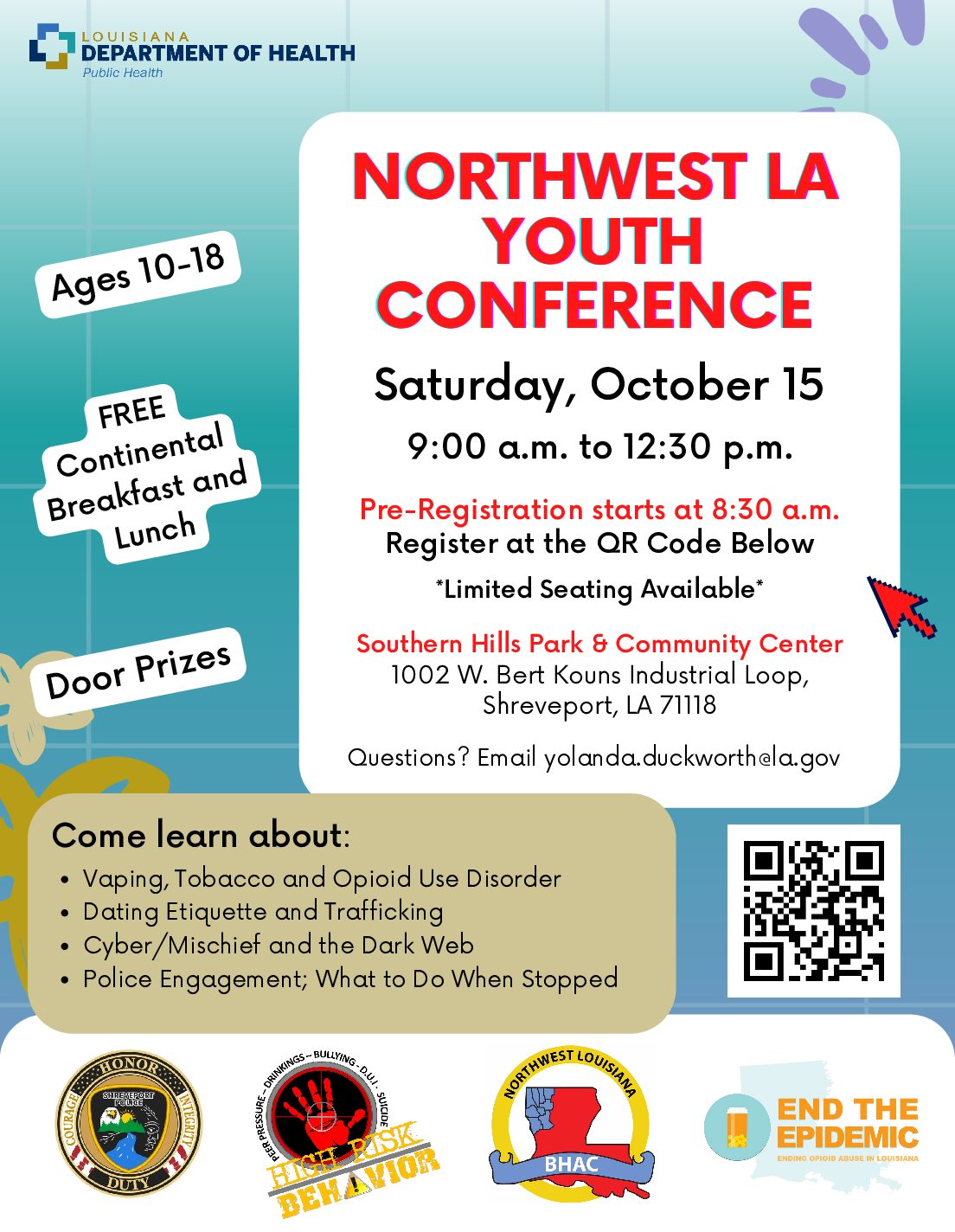 The Louisiana Department of Health's Office of Public Health for the region is hosting, along with our community partners to include the Shreveport Police Department, High Risk Behavior Prevention, Northwest Louisiana Human Services District and End the Epidemic LA, the Northwest Louisiana Youth Conference this Saturday, October 15, 2022. A free breakfast will be provided during pre-registration to begin at 8:30 a.m. with the conference starting at 9:00 a.m. and going until 12:30 p.m. The event is taking place at Southern Hills Park & Community Center at 1002 West Bert Kouns Industrial Loop, Shreveport, LA 71118.
Parents and their children, ages 10-18, are invited to attend the conference to learn about:
· Vaping, Tobacco and Opioid Use Disorder
· Dating Etiquette and Trafficking
· Cyber/Mischief and the Dark Web
· Police Engagements; What to do When Stopped
The parents and children will have the opportunity to meet with community partners and organizations throughout the conference. The conference will end with a FREE motivational luncheon and a speaker. Several door prizes will be given away as well, in addition to two new bicycles!
Those who are interested are invited to register at the QR code provided on the flyer and there is limited seating, so register now! If any further questions, please contact Yolanda Duckworth, Region 7 Opioid Outreach Coordinator, at Yolanda.duckworth@la.gov.