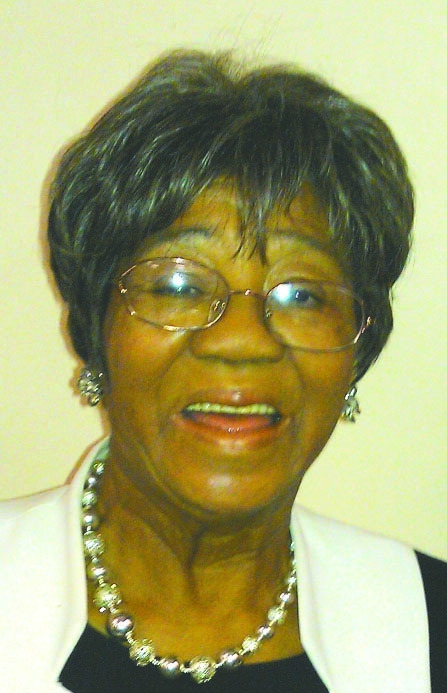 Ollie B. Coleman Baker was born on September 1, 1928 to the late Ollie and Lucinda Coleman. At an early age Ollie accepted Christ and became a member of Pleasant Hill Baptist Church in Dubberly, Louisiana. Later she joined Mt. Calm Baptist Church where she was a faithful member of the Golden Years Ministry until her illness. She worked for the Louisiana Ammunition Plant for several years.
She was united in holy matrimony to the late Prince E. Baker, Sr. for over 60 years. She had two loving children, Prentiss ("Plume") Baker. Jr. and Donnie Coleman Crawford. Both preceded her in death. Ollie is also preceded in death by her husband Prince E. Baker. Sr., her great-great son Ethan Alijah; five sisters: Lola B. Baker, Nettie B. Coleman. Laura LeeJones. Sara Wilkes, and four brothers: Harrison Coleman Sr., John C. Coleman, and Sherman Coleman.
Ollie was a very loving, kind, compassionate, and gentle woman. She was a devoted mother, wife, sister, grandmother, great-grandmother and mother-in-law. She loved to go to church, and she enjoyed listening to gospel songs. After her courageous battle with illness, God called her home on Wednesday, November 7, 2018 while surrounded by her loving family and friends.
She is survived by and will forever be cherished in the hearts and minds by her loving brother Thurman Coleman (Marilyn) (Shreveport, LA), two sister·in-Iaws Ruby Mims (Minden, LA), Bertha Coleman (Arcadia, La.), a step-daughter Pearline King (American Canyon, CA), an ex-daughter-in-Iaw Dorothy Baker-Jones (Walter) (Minden, LA); eight grandchildren: Albert Crawford (Portland, Maine), Patrick Crawford (Tee) (Hesperia, CA), Chandricka Crawford (St. Louis, MO), Deatra Crawford (Minden, LA), LaKisha Williams (George) (Alexandria, LA), Somani King, Nailah King, Aric King (All from American Canyon, CA), and Joyce King (Atlanta, GA.). She has 12 great-grandchildren, 15 great-great grandchildren, and a host of nieces, nephews, beloved relatives and friends.