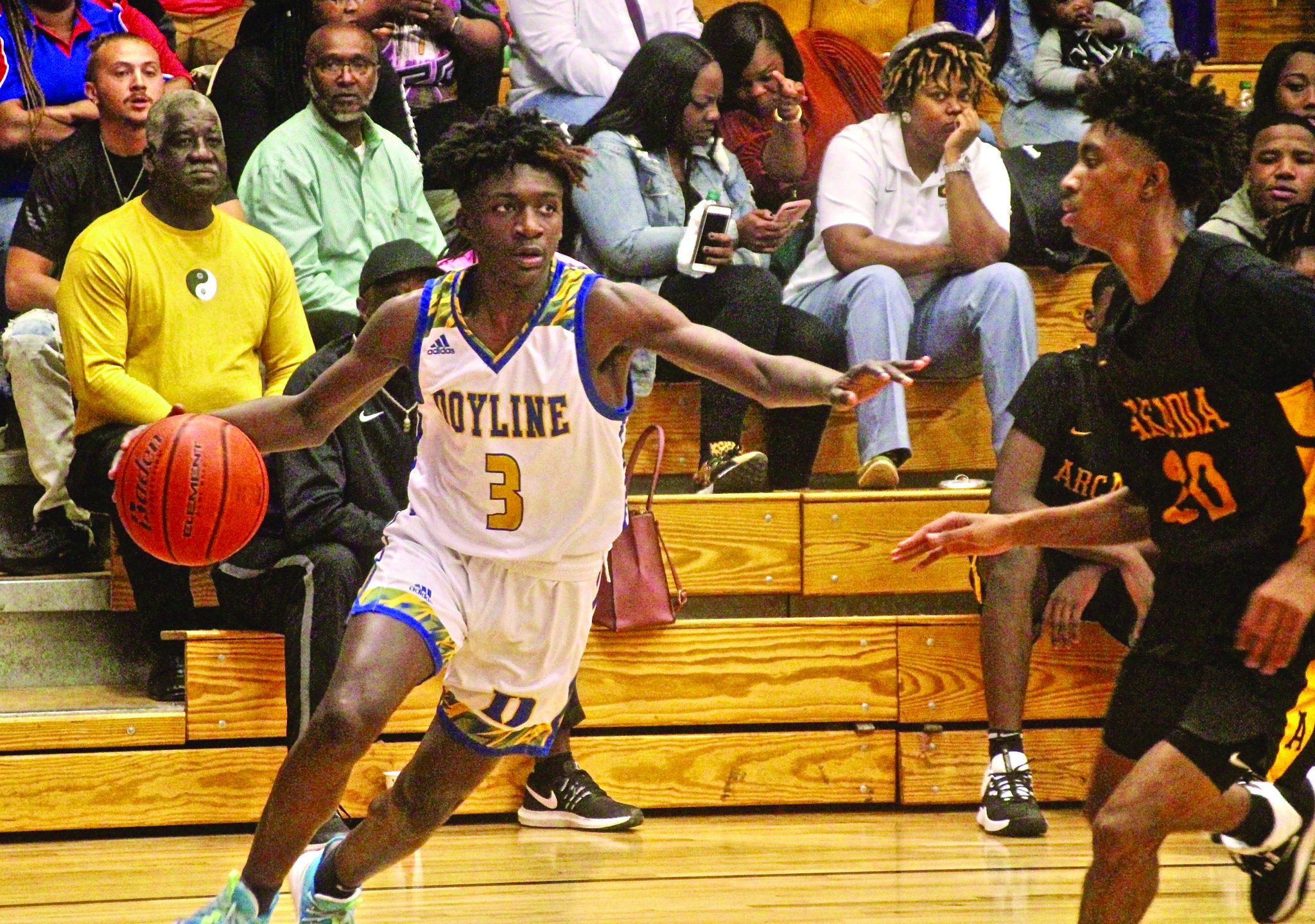 Some kids just get it, and it shows when you watch how they operate.
Doyline is still #2 in the Class B state power ratings after another successful week.
They are 22-2 and show no signs of slowing down anytime soon.
One of the keys to their success this season has been 6'1" freshman Jamaria "Juicy" Clark.
Last night, I was scrolling through my Twitter feed when I saw my friend and Doyline assistant coach Roderick Clark posted a video of Jamaria staying late in the gym after practice.
These are the signs of a winning player.
Clark is just a freshman, but he already gets what it takes to be a winning player.
When I was a freshman in high school on the varsity team, I was more concerned with what music we were going to warm up to or how to high I should wear my socks.
Clark is a next-level talent, and he has meshed perfectly with Doyline's star-studded roster.
Any freshman who can start on a championship-caliber team is one to watch, but Juicy is doing more than blending in.
Right now, he's second on the team in scoring with 13.5 ppg, he's their best perimeter threat to knock down threes and he does an excellent job of finding spaces on offense to attack.
Leading scorer and defending MPH All-Parish Player of the Year Decari Markray is still steering the ship at nearly 20 points per game, while point guard Jordan Fuller is steady with 10.8 per game on his own.
The biggest boost comes from Javeon Nelson, who also is putting up nearly ten per night but is always a threat to drop 20.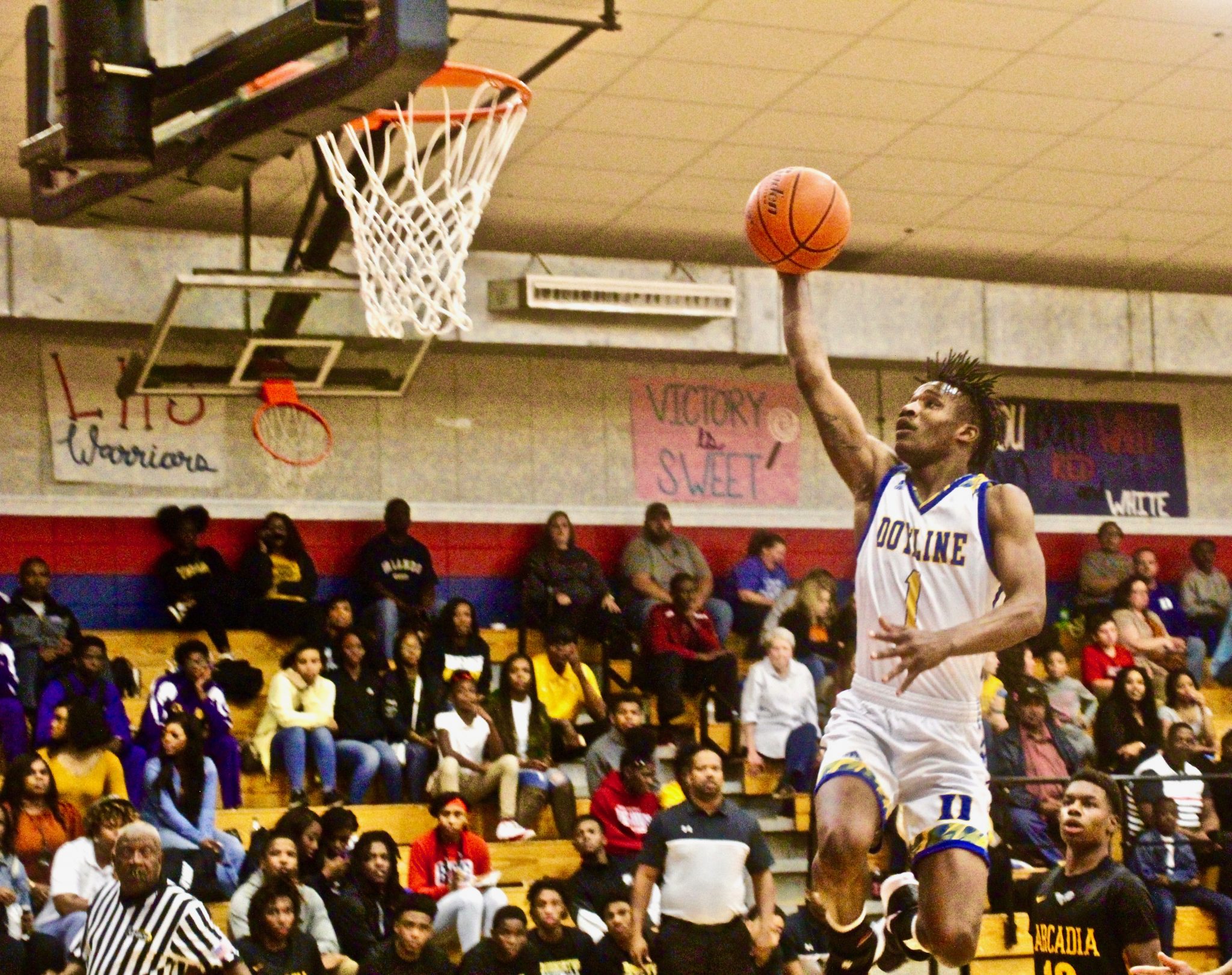 Doyline has a relatively easy schedule until the playoffs, where they should eventually meet with #1 Simsboro.
"Our goals are always to compete for championships: tournament, district and state," Doyline coach Michael Normand said. "This group of guys have been on the wrong side of two hard-fought quarterfinal losses, both on the road.
"Both years we've dropped a game that we shouldn't have that ultimately cost us being home in the playoffs late. We did that again this year and I told the boys that. We need to win out from her on if we want that chance."
Simsboro is the defending Class-B state champions and with good reason.
They return Kemin Abney who is 6'3" and just signed to play next year at LSU-A.
In addition, Simsboro features Kalep Crane, another 6'1" guard who just reached 2,000 career points.
"We get everybody's A-game," Normand said. "It's a lot easier being the hunter than the hunted, but our guys want it this way."
Doyline matches up well with Simsboro. The Panthers have depth, youth, scoring and defense.
"Simsboro is as good as advertised and are possibly better than their last two state championship teams," Normand said. "They have our total respect, but this group does not fear them.
"Still a lot of work to be done."
Let's hope we get to see both teams meet in the postseason.
LAKESIDE
The Warriors sit at the cusp of a first-round playoff game at home at #16 in the latest power ratings released on Jan. 28.
Lakeside has dug in behind forward Branthony Brown–a do it all big guy who has focused on basketball this season instead of football.
It seems to be paying off.
Brown can score in a variety of ways and anchors the defense for the Warriors at the back.
The Warriors are at their best when Brown is scoring in tandem with Orlando Roberson, a threat to drop 20 on any night and a shooter with range to the NBA three-point line.
Lakeside needs both of them to step up even more as they have more battles with Jonesboro-Hodge's LaDamien Bradford, one of the best guards in the South and a recent Texas A&M signee.
NORTH WEBSTER
Laroce Davis has the Knights within striking distance of a playoff berth at #35.
He and Keionje Perry form a dynamic backcourt that has pushed good teams to the brink.
Davis needs more help and the Knights need to find more front-court scoring.
MINDEN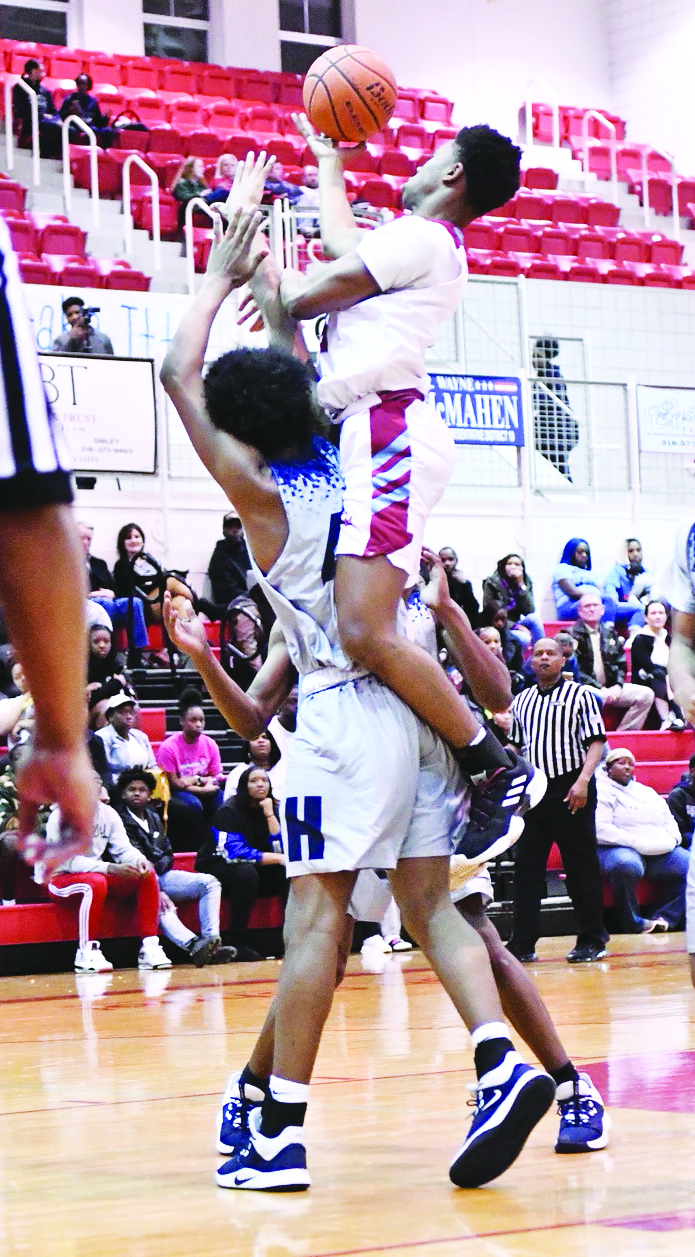 With Curtis Carter out with the flu, Kiernan Combs and company stepped up nicely to beat North DeSoto last week.
Minden has a lot of work to do still as they currently sit on the outside looking in of a playoff spot at #35 in the latest Class 4-A power ratings.
More solid play at point guard from Kyron Kennon should help, as will the continued development of D'Marqueus Gill in the post.
A.J. Coleman has come out of nowhere to provide a big scoring punch for head coach Rennie Bailey.
Hopefully we will get to see more of him playing with Combs and a healthy Carter, who's leading the team at 15.6 points per game.