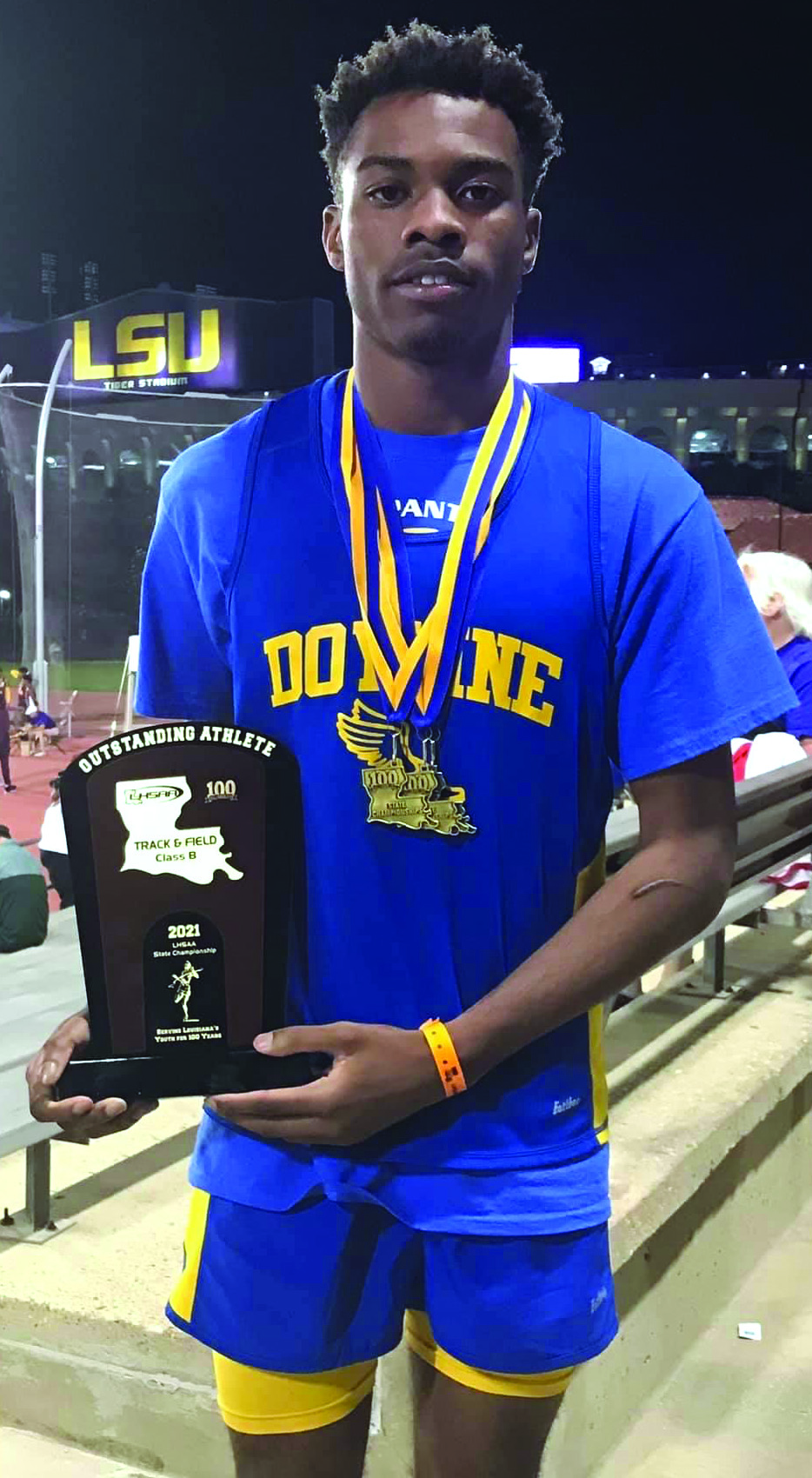 Marnie Gregg | Special to the Minden Press-Herald
On May 6, in Baton Rouge, LA at the Bernie Moore Track on the LSU campus, the LHSAA held its Allstate Sugarbowl Track and Field Meet for Class B. Three athletes from Doyline High School qualified and competed in the competition. Layla Baker represented the girls in the 800m and Armondre Dotie ran the 300m Hurdles as the lone Senior to represent Doyline.
Jamari Markray, a Junior at Doyline, was named the LHSAA Class B Outstanding Athlete after placing 1st in the 300m Hurdles (time of 43.02s), 4th 110m Hurdles (17.47s), 2nd in the Long Jump (6.63m), and 1st in the High Jump (6-03.00).
"This is the equivalent to being the MVP," said Coach Michael Normand.
Although this is only Markray's 1st year to compete in the High Jump, he cleared 6'8" at the Meet in Choudrant, which at the time was one of the top 50 marks in the nation.
Markray's athletic success is not only found on the track; he has previously been named All-State and All-District in Basketball for Doyline as well.
"What has impressed me most about Jamari is that he is genuinely a respectful young man that represents Doyline in a positive manner," said Daniel Lee, Assistant Principal at Doyline High School.
Coach Normand is looking forward to a promising future for Doyline Track.
"The boys' side is really young with mostly junior high and freshmen team members. The girls' team also shows lots of promise," said Normand. "Many of our girls this year were unable to qualify for the State competition because they were quarantined just before the District Competition."
For more information on these and other Doyline sports, you can follow "Doyline Athletics" on Facebook.