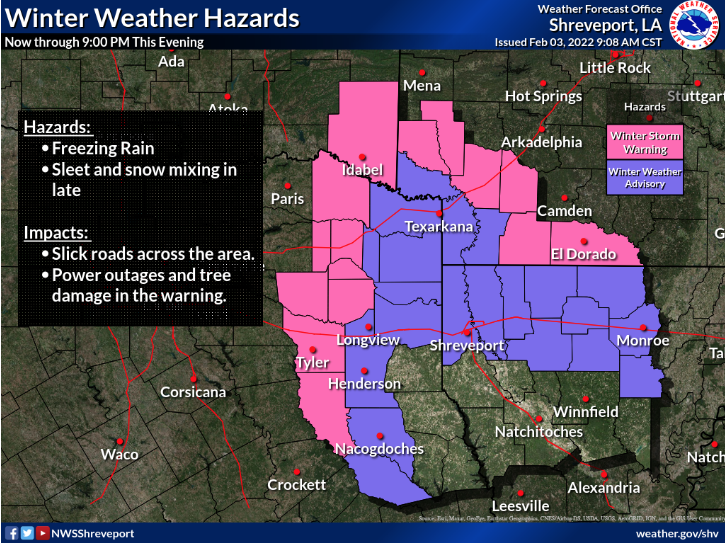 The National Weather Service has put on an alert for winter weather hazards coming through Webster Parish Citizens of Webster Parish late Thursday evening through early Friday morning. There is a potential for freezing rain, sleet and snow.
Brian Williams, Director of the Webster Parish Office Homeland Security and Emergency Preparedness recommended citizens should be cautious if they have to drive during this period of time due to the increased chance of black ice on roadways and elevated bridges.
The situation is being actively monitored and Williams stated that two sand trucks are standing by if the necessity arises. Temperatures are expected to return to above freezing temperatures by Friday afternoon.