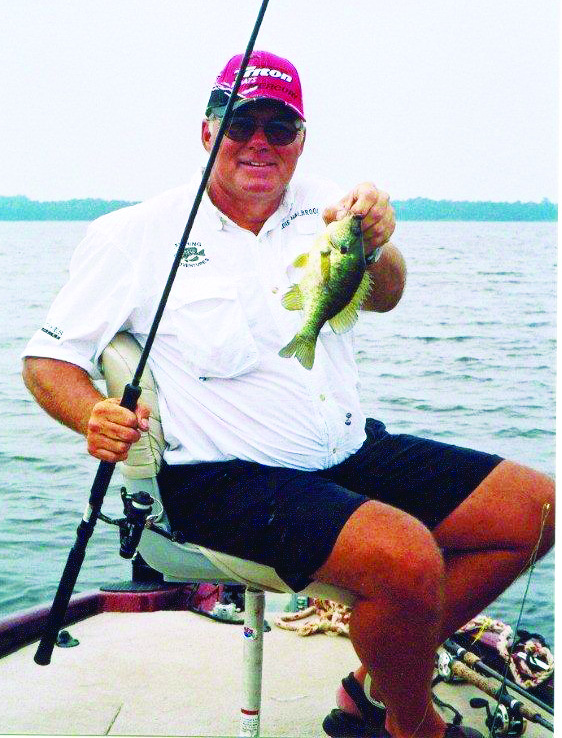 Glynn Harris
Special to the Press-Herald
It was August; it was hot. The lake didn't seem the right place to be in the middle of the day with temperatures flirting with triple digits. My Lazy Boy under air conditioning seemed to be a better choice but I was sitting on Grand Bayou Reservoir with one of the most serious fishermen with whom I ever had the privilege of sharing a boat.
Eddie Halbrook had dangled an opportunity before me and I took to it like our dog, Rufus, takes after his Snack Bone.
"They're biting right now and I have something to show you. Have you ever gone for a fishing 'trifecta'? I'm talking bass, crappie and bream on the same trip," Halbrook said. I admitted I hadn't but was anxious to give it a try.
I joined him and sure enough, we began our quest fishing over submerged brush and caught a bunch of nice-sized crappie. Then it was to the mouth of one of the creeks where we switched from crappie rods to bassin' gear with Carolina-rigs dangling from the rods. It wasn't long before we were bringing bass to the boat.
"Now", Halbrook said, "The real fun is about to begin. We're going after some big old chinquapins."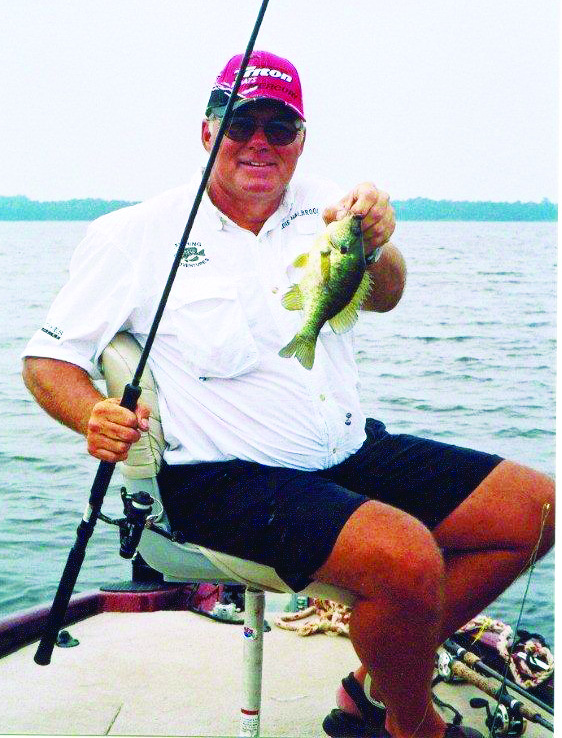 Motoring out to a flat with the boat sitting in 8-10 foot water, Halbrook put on a clinic in catching big chinquapins as rivulets of sweat dripped from our noses. We put several dozen big chinks in the ice chest.
That was several years ago. I felt it was time to check in with my friend to get a refresher course on how he's catching post-spawn chinquapins.
"They're basically done with the spawn and they have moved out to the areas they'll be hanging out from now on through summer," he said.
"I use a drop-shot rig – that's a weight at the end of the terminal rig with a hook baited with a cold worm tied some 18 inches above the weight.
Unlike bluegills that feed up in the water column, chinquapins are basically bottom feeders because that's where their favorite food is located," he added.
Chinquapins are also called shell crackers, with good reason. They feed on fresh-water mussels and come equipped with hard bony plates inside their mouths that enable them to crush the small mussels.
"The best way to locate where chinquapins are hanging out is to walk along the banks until you see fragments of mussel shells washed up on the shore. Where you find these, you can bet the fish are hanging out in the general area," Halbrook added.
Once he finds a likely spot, he'll flip out his drop-shot rig and using his troll motor at minimum speed dragging the offering through the area until he begins catching fish. Then he'll anchor and can often fill a cooler with big chinquapins.
"To locate the areas where you're likely to find chinquapins, I look for areas with a sandy or hard bottom in 8-10 foot water. If you can find an old road bed at that depth, you're likely to be on a real honey hole," he said.
Two of his favorite lakes to find the right kind of habitat for post-spawn chinquapins are Grand Bayou near Coushatta and Caney Lake in Jackson Parish.
"I use to guide full time but as I've gotten older, I stick to doing a few guide trips for crappie and chinquapins. I'm not as busy with it as I used to be, and that's the way I like it.
To book a crappie or chinquapin trip with this seasoned expert, call his cell phone at 318/548-1375. If you catch him in just the right mood, you might talk him into doing what he and I did several years ago. If you can stand the heat, nothing beats a freshwater"trifecta".