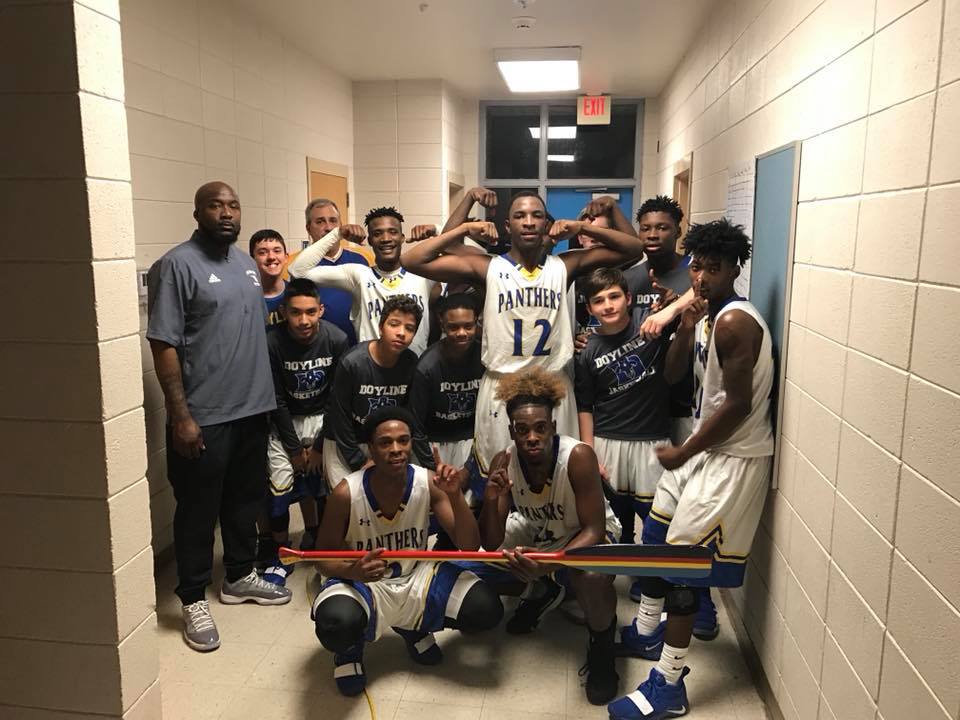 Doyline's boys basketball team held on for another early-season win after beating Lakeside 74-63 on Tuesday night in Doyline.
"It's a good chance early in the season to play in a highly emotional game," Doyline head coach Michael Norman said. "Hopefully it was a chance to learn how to keep calm even when the crowd is electric, which it was tonight."
Doyline (5-2) was led by Decari Markray's 33 points.
"[Lakeside's] Coach McDaniel does a great job with his guys, and it's probably always going to be one of those games that comes down to a few possessions."
Lakeside head coach Marlon McDaniel complimented Doyline's maturity on the court.
"To be so young, they played such mature and composed basketball," McDaniel said. "We're still learning and just wiping away the rust."
Lakeside was led in scoring by Branthony Brown's 22 points. Travion Sanders added 11 points for the Warriors (0-1). Both Brown and Sanders are just returning to the basketball court after leading Lakeside to their second consecutive playoff berth in football.
In the girls game, Doyline won 61-22.
The Lady Warriors got eight points from Allison Lofton to lead them in scoring.
Lakeside head coach Rendi Dillard said that games like these help young teams gain valuable experience in the long run.
"We are young and inexperienced and it showed tonight," Dillard said. "Doyline beat us in every category. We had flashes of what we can do, we just have to be able to play a complete game.
"We will get there. We have several girls on the team who have never played before and they are eager to learn."
Lakeside's boys take on Gibsland-Coleman in the first round of the Don Stahl Memorial Tournament at Lakeside High School today at 6:30 p.m.
Lakeside's girls play Ringgold at 5 p.m.
Doyline's boys play Arcadia in the Lakeside tournament on Thursday at 8 p.m., while the girls take on North DeSoto today at 6:30 p.m.