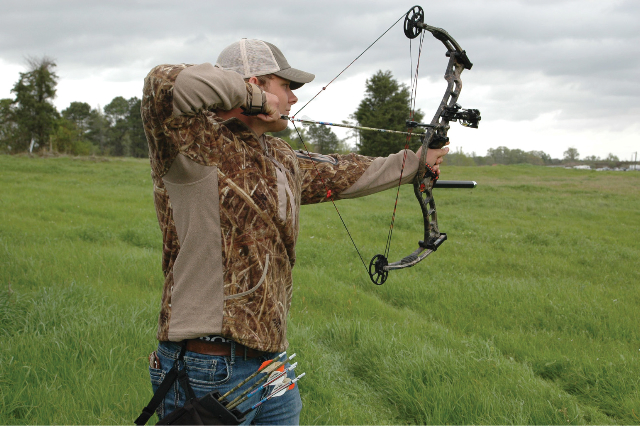 Webster Parish 4-H offers students a wide variety of activities to participate in, and outdoor skills brought with it the shooting range.
The shooting range offers a variety of disciplines in outdoor skills for 4-H members, such as the firing range for BB/rifles (small bore), archery, shotgun and hunting safety.
In the hunting safety course, they study for competitions including hunting, safety, tracking, compass reading and overall hunter education safety.
Michelle Puckett, coordinator, said the sign up day for those who want to join the outdoor skills is in October with 4-H enrollment is in September.
Members of 4-H, from grades 4 to 12, participate and compete in competitions regionally, statewide and nationally.
Joan Almond, LSU AgCenter Webster Parish chair, said they entered into an agreement with the Webster Parish Police Jury for the property in which the range is located.
"The police jury provided this for us to set up the shooting sports shooting range," she said. "Every year, we do a little bit more. We've had a portable building donated by McInnis Bros. We have sidewalks that have been poured and established so that if it's raining, it's not muddy."
Burms were built for the shooting range, offer skeet shooting and have ranges for the archery and rifles. Much of what has been built has been funded through grants from the National Rifle Association. The 4-H Foundation has also provided funding for the range, and Almond said funding has been provided through fundraisers such as selling business signs for display at the range.
"Beth (Clark, Webster Parish Extension Agent) and I are planning for a major fundraiser next year," she said. "We need something that we know we're going to try to do each year."
Currently, they are now getting ready to pour the concrete for a covered slab to be utilized in the shooting sports. The covered slab is just one of the many projects over the years, she said.
All coaches are volunteers trained through the LSU AgCenter, she said.
There are four or five coaches that work with students each week to prepare them for competition.
Officials with the LSU AgCenter say more than 6,000 children have joined the organization and the first shooting sports event was held in 2000.