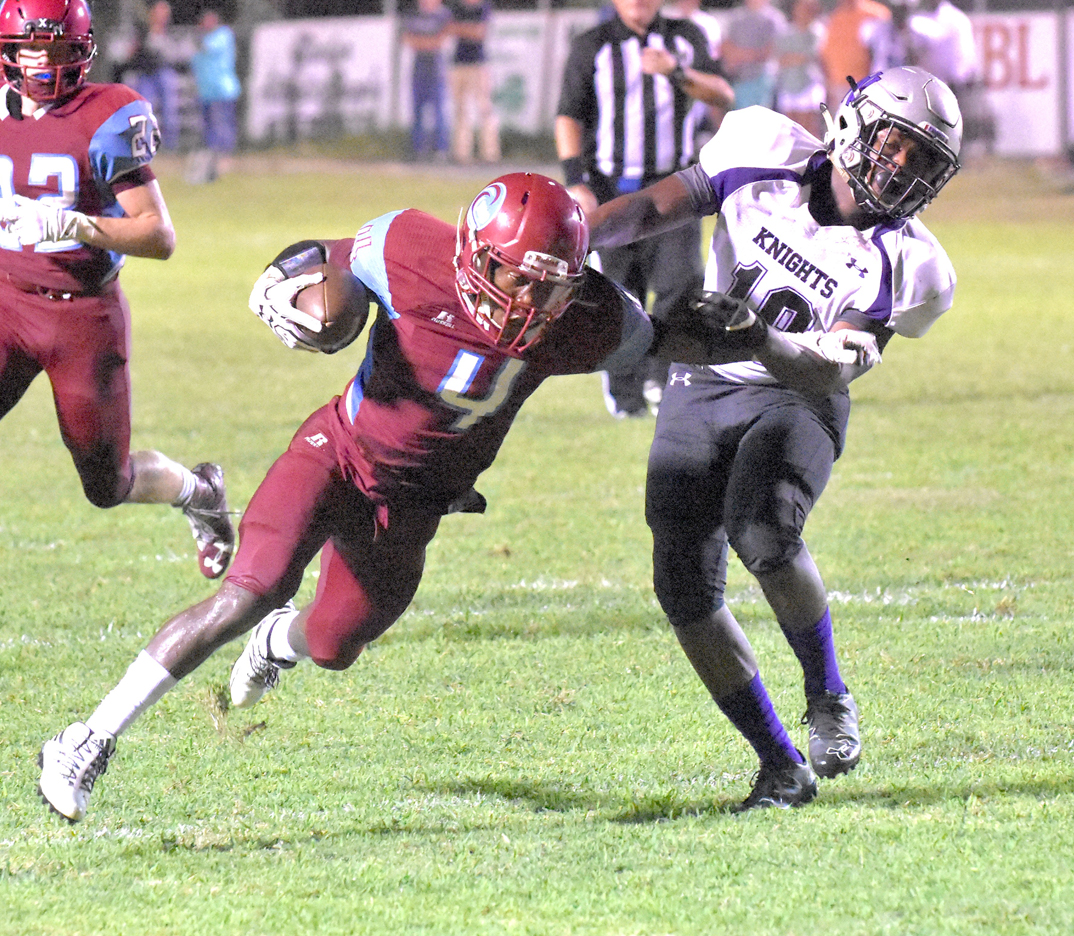 Prep football fans can get an appetizing taste of the upcoming season this weekend as parish teams hit the gridiron today to scrimmage opposing teams in preparation for the upcoming season.
All four scrimmages played by parish teams will begin at 6 p.m. Friday.
Minden will face an opposing team for the first time since falling to Minden in the quarterfinals of the Class 4A playoffs last season as the Crimson Tide play at Benton on Friday night.
"It seems like we've made some progress this week," said Minden coach Spencer Heard. "That's in all three phases. The special teams units are starting to come together. It looks like we've improved offensively and the little details are starting to come together. We're just ready to get to Friday night.
"The kids are ready for it. They look forward to playing somebody else. They get tired of hitting each other, of course, and are definitely looking forward to it and ready to play."
Heard says he sees the scrimmage as a teaching tool.
"My thing with the scrimmage is that there's going to be some mistakes," Heard said. "But we'll be able to get some field on it and go back and look at it with the kids and let them learn from it and hopefully improve from doing that."
Glenbrook, which has moved to the Louisiana High School Athletic Association this season, will scrimmage a familiar foe as the Apaches will host Arkansas's Parkers Chapel.
The Apaches defeated the Trojans in game two last season by the score of 48-29.
"We've played the last two seasons — they beat us the first year and we beat them over there last year," said Apaches head coach David Feaster. "That's going to make it extra special for a scrimmage and we're excited about starting the season that way.
Lakeside will scrimmage at home as the Warriors play host to the Lakeside Sailors.
"It'll be good to see where we stand at this point in the preseason as the actual season gets closer to starting," said Warriors coach Mike Santelices.
Class 3A North Webster will receive an early test as the Knights scrimmage at Class 2A 2021 semifinalist Mangham on Friday.
"We're just looking forward to facing another team and other faces and seeing how far we've come and how far we need to go before the season starts," said North Webster coach John Ware.