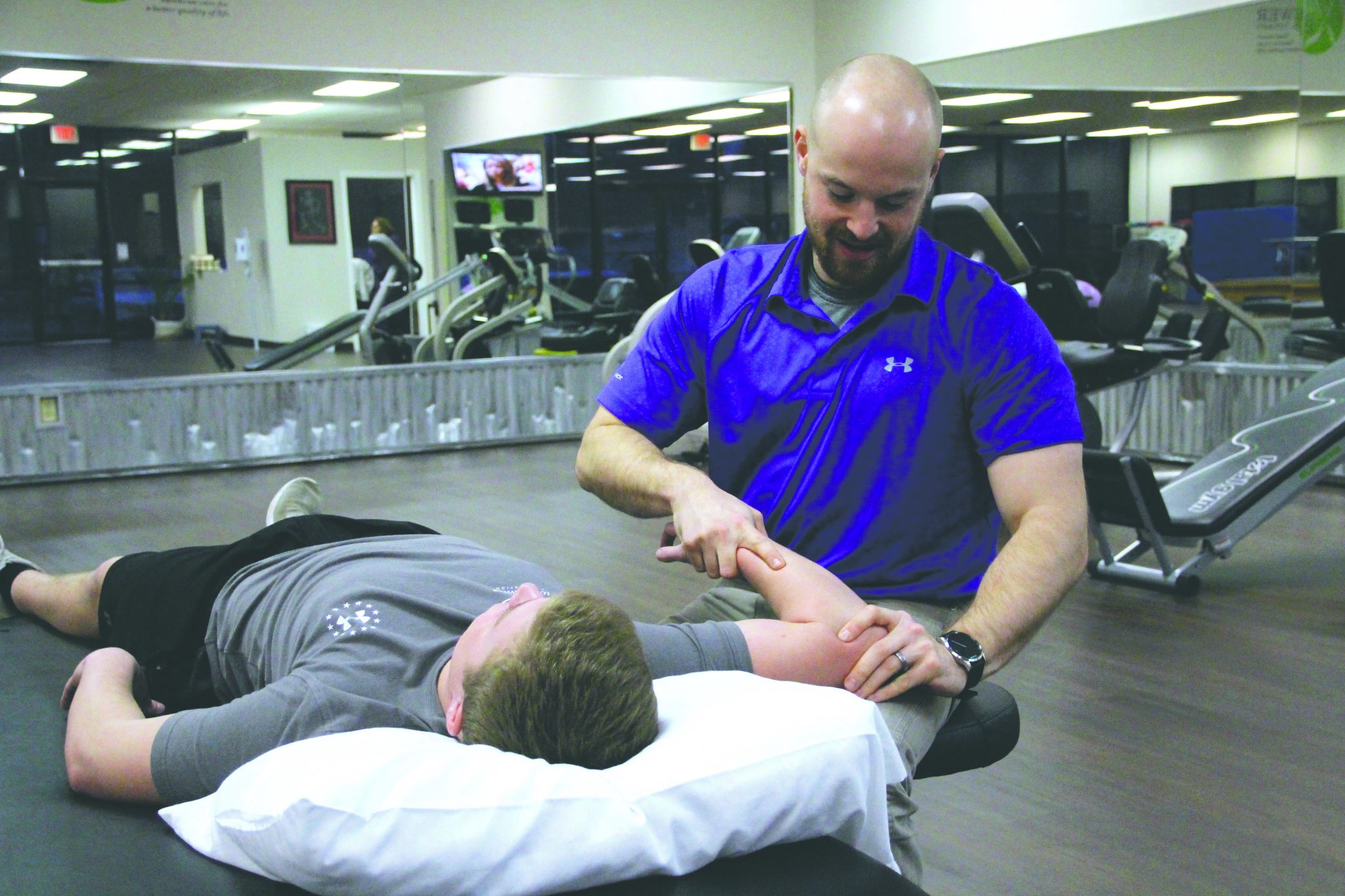 Brewer Physical Therapy brings its one-on-one rehab to Minden
Since late November, Minden has been home to the newest location of Brewer Physical Therapy, a series of clinics originating in Shreveport. After more than two months, physical therapist Hodson Brown said he has come to develop a fulfilling rapport with his clients.
"I love interacting with my patients," he said. "It's a unique setting in the medical field because I get to see my patients two to three times a week. So you build a personal relationship with them, which I really enjoy. I can't overstate that enough – it's one of my favorite things about the job."
Brewer Physical Therapy previously had two clinics, one in Shreveport and the other in Bossier City. Brown, a Minden native, was hired to run the new Minden clinic after recently receiving his Doctor of Physical Therapy degree.
"I had an ankle injury playing football in high school and went to therapy for it," Brown said. "I fell in love with it. I like to work out, and I'm very outdoorsy. I knew I didn't want to be behind a cubicle all day. When I was in college, I did kinesiology, learned more about it working at a PT clinic in Ruston, and just loved it."
Brown said Brewer Physical Therapy has a reputation for offering the best rehabilitation services around.
"Brewer started in Shreveport and has built a name there as being the best," he said. "They were the first in the area to offer dry needling services, which helps muscles relax and decreases pain. We offer primarily orthopedic care, so any surgeries, any breaks or tears or anything like that, we're the best around treating that. We offer one-on-one care here, and that's specific to us."
Brown's caseload primarily comes from physician referrals, but he said that is no longer a requirement.
"Now in Louisiana, we have Direct Access, which was passed in June [2016]," he said. "If you have any private insurance, you can just come in to me off the street. You no longer need a doctor's prescription."
To Brown, the one-on-one care is the biggest differentiating factor for Brewer.
"If you go to a lot of other places, you'll be seeing a different person every time you go in. Here, you're going to see me. And I think, being from here, people appreciate that, and that's what sets us apart."