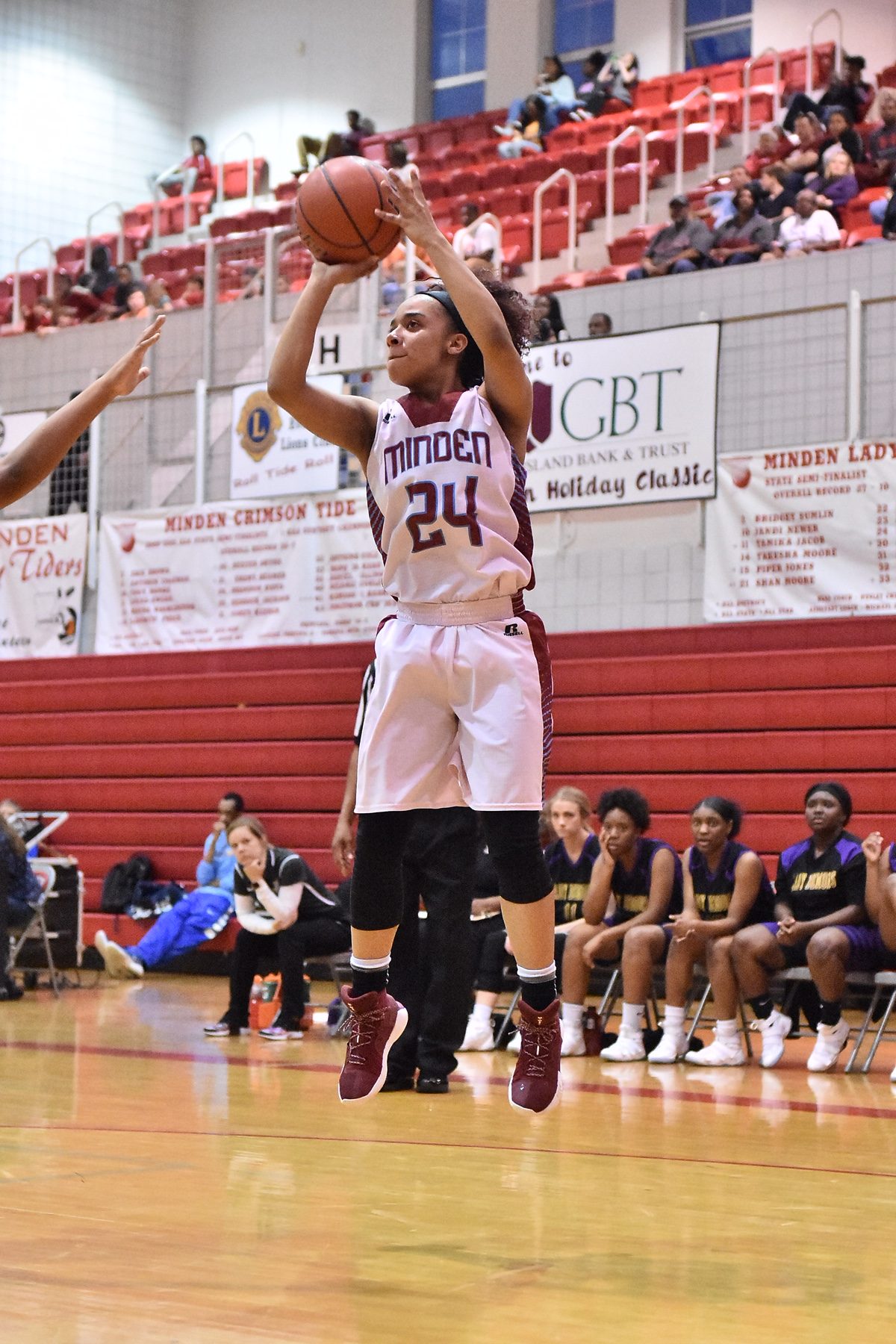 GALLIANO – One of the greatest seasons in Webster Parish girls basketball history is over.
The Minden Lady Tiders traveled nearly six hours south to face the Class 4A No. 2 seed South Lafourche Lady Tarpons in an electric atmosphere.
Minden trailed by double-digits in the early going, came back to tie the game at 43-43 entering the fourth quarter and had their chances down the stretch; however, some questionable foul calls against the typically-disciplined Lady Tiders and a bevy of missed opportunities near the rim and from the charity stripe proved decisive as Minden fell 60-54.
The Lady Tiders wrap-up their season with an outstanding record of 31-5.
Still, the sting of not reaching the state championship will hurt head coach Jacob Brown and his girls for awhile.
"In a game of this magnitude you just have to take advantage of all your opportunities," Brown said. "Everybody on our team had either 3 or 2 fouls at halftime, but we still turned the momentum in our direction in the second half. We just were a couple of breaks away."
Bre Rodgers led Minden with 17 points, Derrica Gilbert added 15 points and Destini Powell scored 11.
"We have nothing to be ashamed of," Brown said. "Came up just a little short against a really good team. The foul calls could've changed the game, but you have to play through that.
"I'm just thankful to this whole team, especially our three seniors – Whitney Aubry, Sha' Whiting and Sha'Terra Batton – for representing our school, city and community in such a great way. The relationships they've built is something that they will appreciate for the rest of their lives. I am forever grateful for what they poured into Minden basketball."