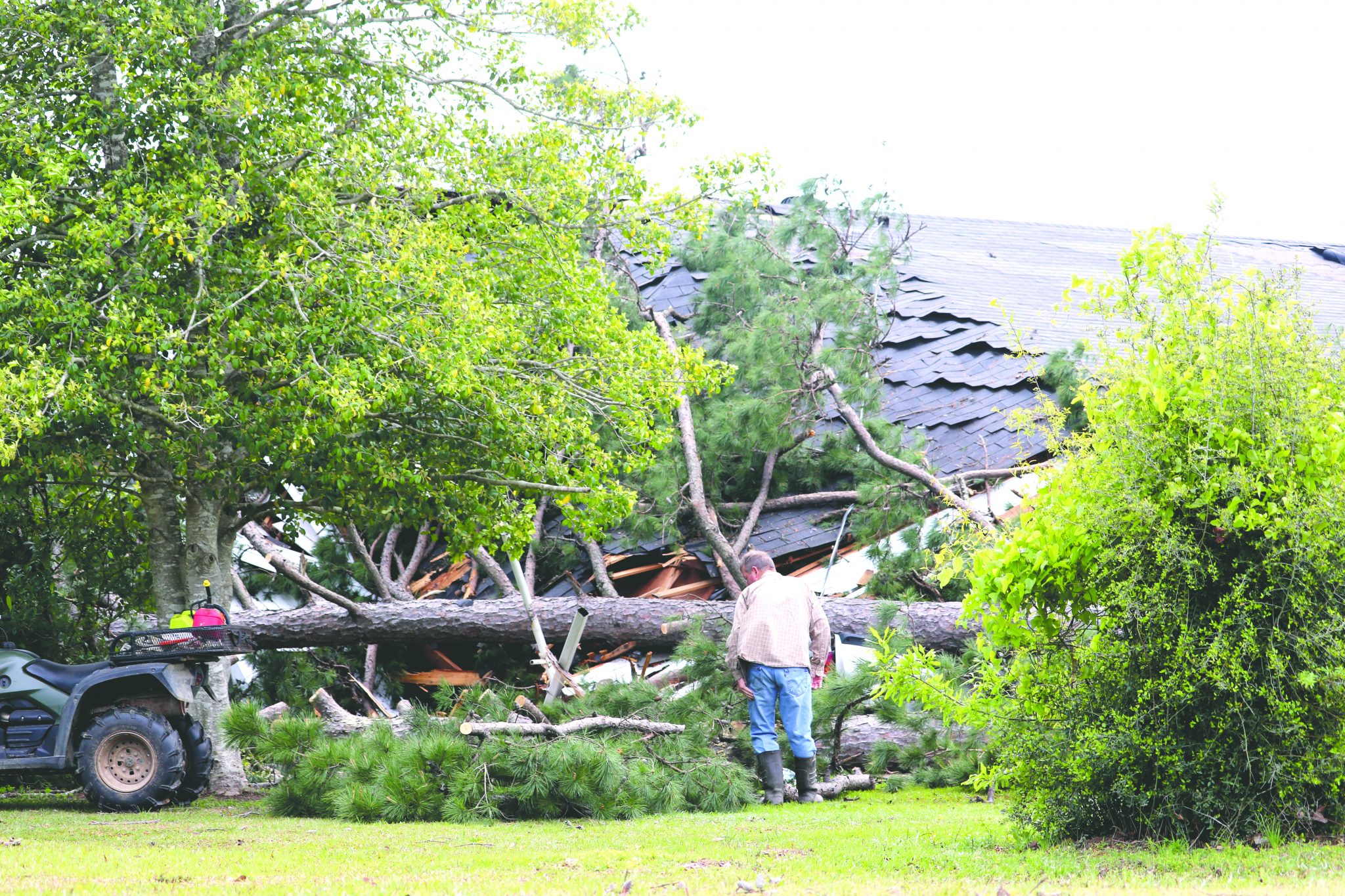 Webster Parish rocked by severe weather early Saturday
As many Webster Parish residents slumbered early Saturday morning, a severe storm made its way through, complete with damaging winds and tornado warnings.
The worst of the storm passed through at approximately 1:15 a.m. Saturday morning, leaving behind it downed trees and power lines throughout the region. It has also been blamed for the death of a toddler in the Haughton area.
Severe damage was reported in Webster Parish at the home of James Garner on North Main Street in Sarepta. A tree was toppled by the storm, onto the carport area of his home. The impact damaged the structure and his parked pickup truck.
"It sounded like a train hit that end of my house," Garner said Saturday.
Sexton Road north of Minden also sustained significant damage.
Other damage reported by the Webster Parish Police Jury included:
Multiple trees down in north Minden and Sarepta/Shongaloo.
Trees and telephone pole down near Fire Tower Rd.
Minor damage to a gas station on Goodwill Rd.
Power outages were reported throughout the parish, with the majority of power being restored during the weekend.
Claiborne Electric Cooperative reported outages remained in the Evergreen area Sunday afternoon. As of Monday morning, however, all power had been restored, Claiborne announced.