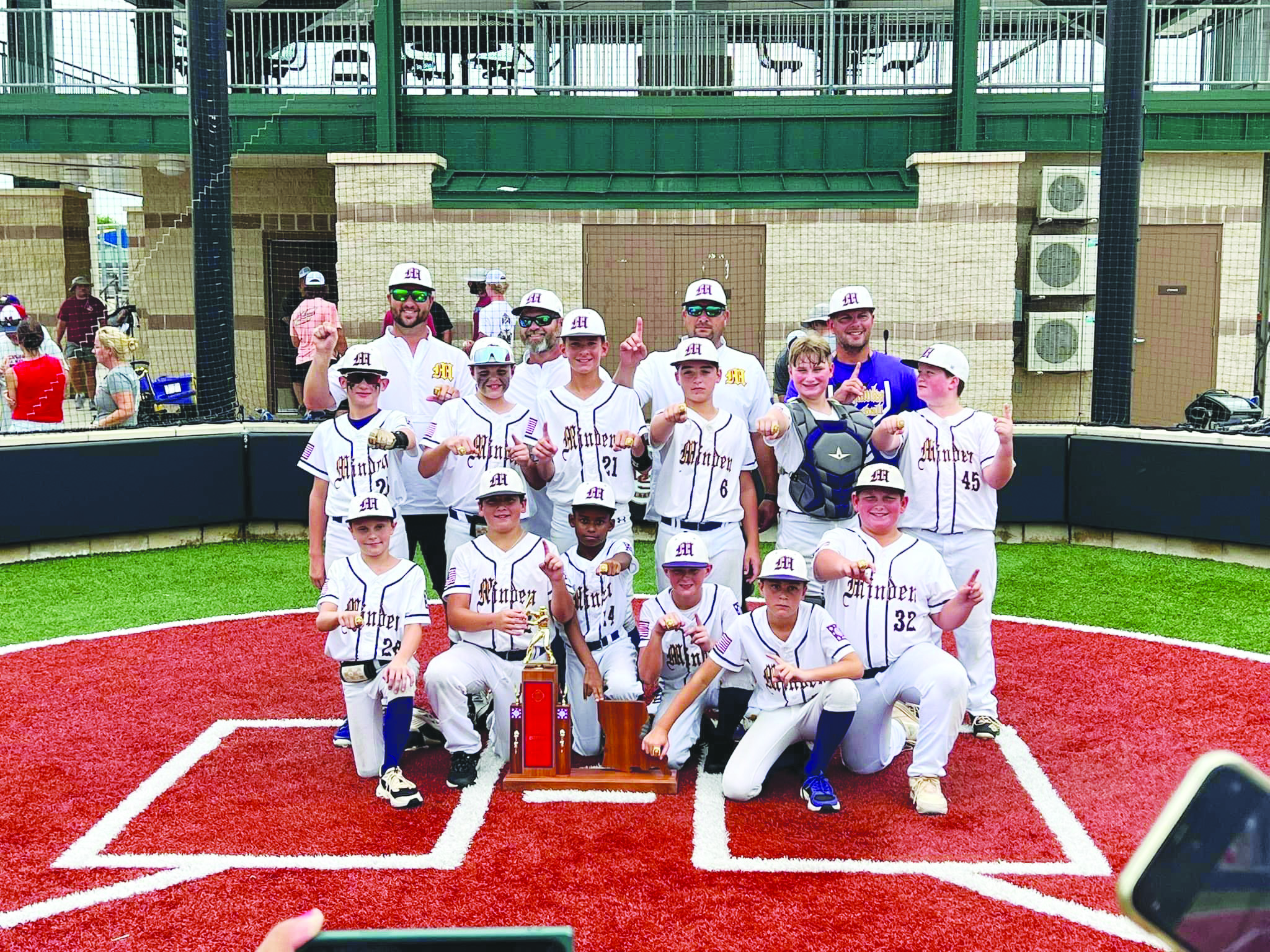 Batter up!
The Minden 11U Dixie Youth Baseball team will open play in the Dixie World Series.
And just as thrilling as the team punching a ticket to the "Big Dance," team supporters won't have to journey far to cheer on the squad.
The Minden team will open play this morning at the Osterland Recreation Center in Monroe.
Minden's first game will start at 10:30 a.m. today against Laurel, Mississippi.
That game will be followed by a game at 1:30 p.m. today against EROD, Louisiana.
Then Minden will continue pool play on Saturday with a pair of games, starting with a 10:30 a.m. contest against AUM, Alabama at 10:30 a.m. followed by a 1:30 p.m. contest against Livingston, Texas.
After that, bracket play will take place all day Sunday.
Minden's team members are Cason Gibson, Kaiden Kinsey, Davis Powell, Jaxon Branch, Craten Ware, Sawyer Harris, Weston Duck, Ryder Malone, Andrew Locke, Brayden Watkins, Holden Williams and Noah Smith.
Tean coaches are Steven Williams, Marcus Gibson and Greg Powell.
To get to the Osterland Recreation Center, drive east down Interstate to Interstate 20 before exiting north on U.S. Highway 165.
Then in north Monroe, take a right onto Finks Hideaway Road. After passing River Oaks High School, take the first left onto Holland Drive. The Osterland Recreation Complex is located to the left side of the road at 110 Holland Drive in Monroe.