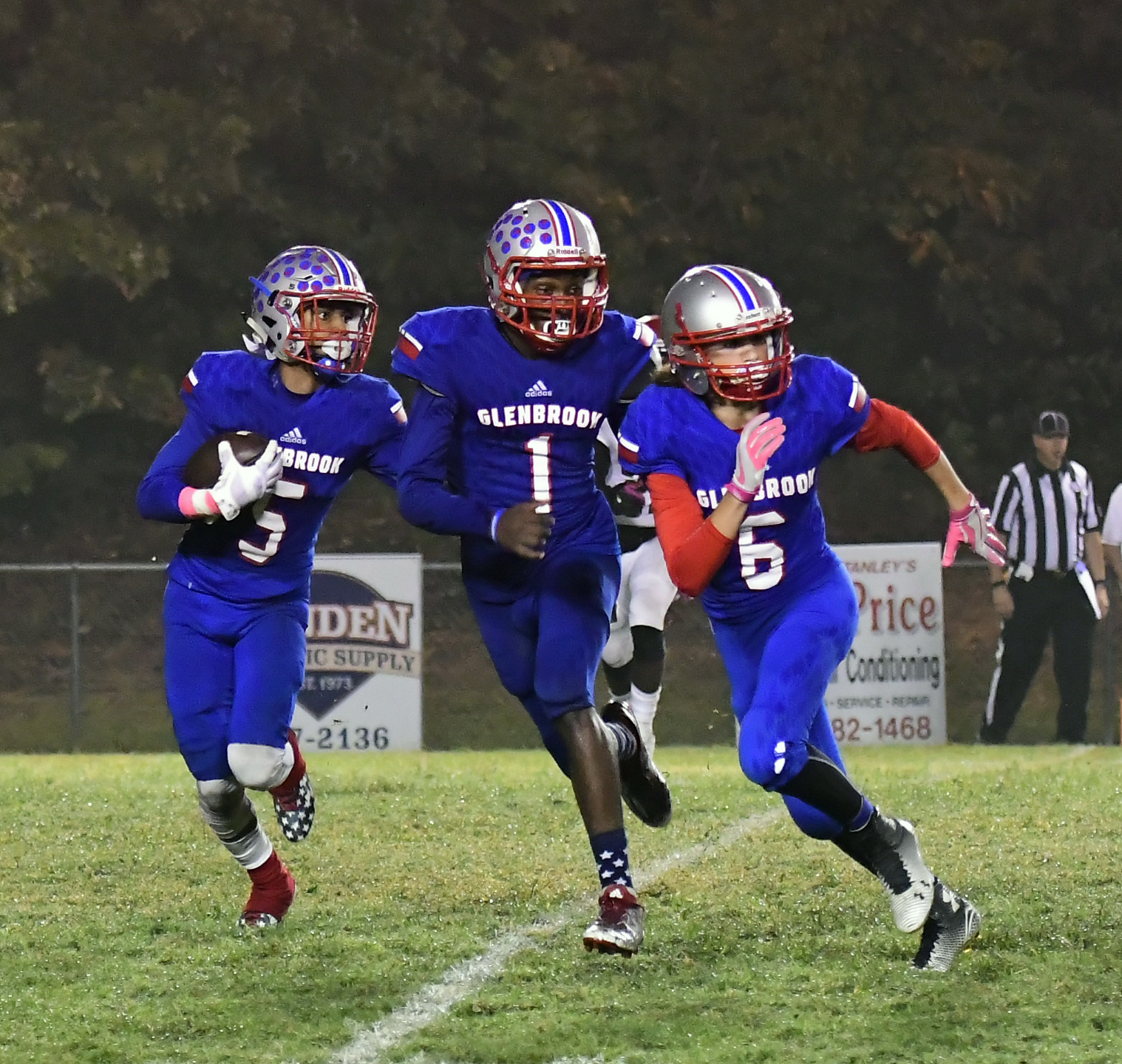 The Glenbrook Apaches are in tough spot.
The Mississippi Association of Independent Schools (MAIS) has reached the final week of it's regular season slate, and the Apaches have a home matchup with the CHEF Patriots to finish the season.
CHEF, a home-schooled team from the Baton Rouge area, is not a MAIS member, so the Apaches won't receive any power points for the game. That's problematic when you consider Glenbrook currently sits at No. 15 in the MAIS Class AA playoff bracket and only 16 teams qualify. The other schools in contention have power point games to play, so with their fate resting in the hands of other schools, all the Apaches can do is focus on themselves and hope for the best.
"I hate the fact that we've got no control over it," Glenbrook head coach Caleb Carmikle said. "But truly, I do feel like we have a good shot to get in. We're not going to stress about it or even talk about it. We just want to get better this week and prepare for CHEF and send these seniors out with a win at home."
The Patriots feature a talented roster with a behemoth offensive and defense line and capable skill plays behind them.
"They don't do a whole lot schematically," Carmikle said. "They're identical to the team that came up here last year, but they're big up front and they have a fast, hard-runner at running back; kind of similar to backs we saw earlier this season."
"Defensively, they like to change fronts up. That's one thing we haven't seen a whole lot of, so we'll have to be prepared for 4-3, 3-4 and even some 3-3-stack."
With this being the Apache's final home game of the season regardless of playoffs, they'll be playing with their seniors in mind.
"This week is about sending them out on the right note," Carmikle said. "They've done a lot for this program. They could have folded after last season and when we started slow this season, but they stuck with it and refused to give in; they deserve to go out with a win on our home field."