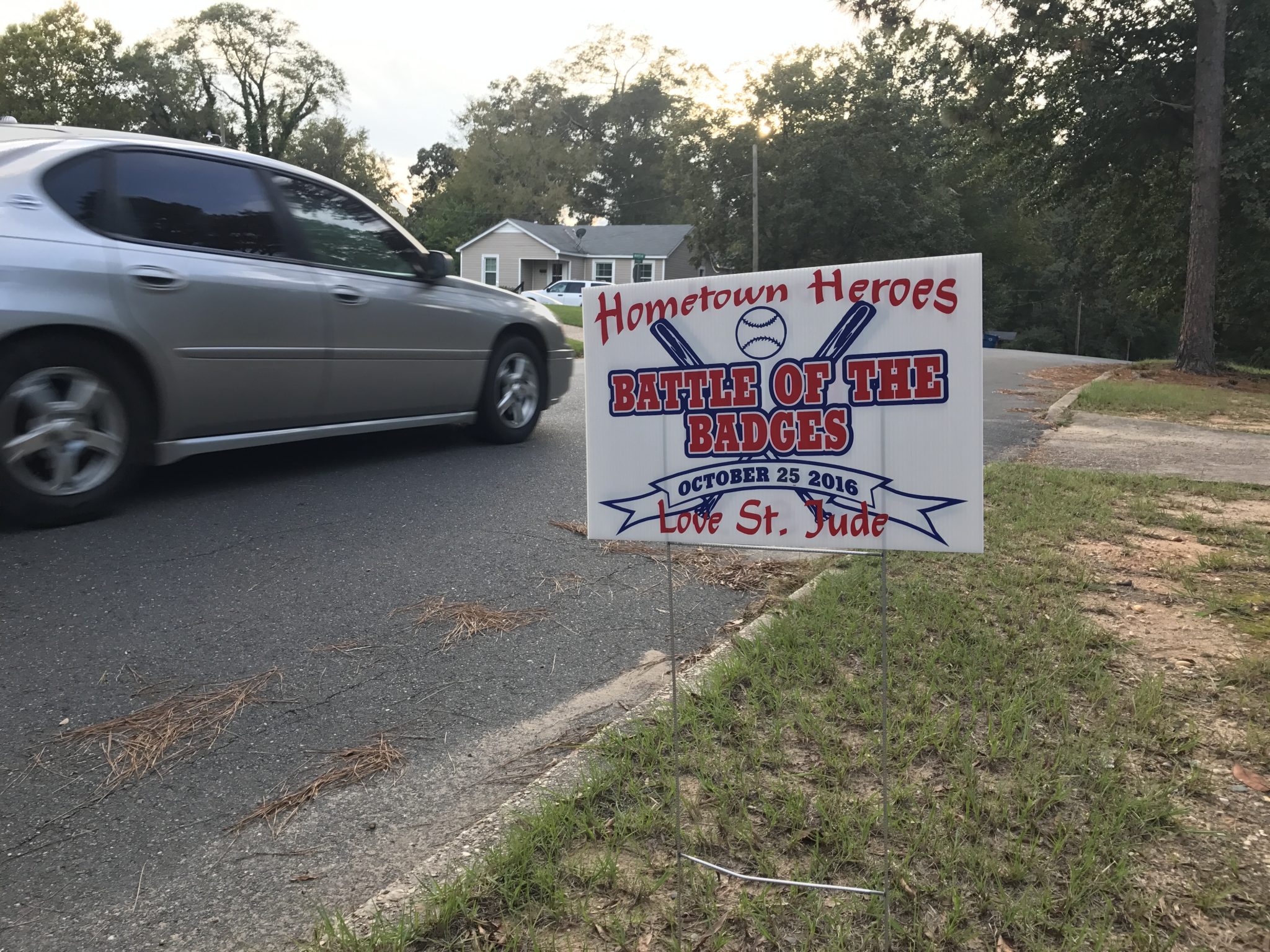 The Minden Police Department and the Minden Fire Department will face off in a friendly competition of softball to raise money for St. Jude Children's Research Hospital.
Set for 6 p.m., Tuesday, at the Minden Recreation Complex, the departments will see who gets to bring home bragging rights this year. For the last two years, the police department has had the plaque on their wall, Police Chief Steve Cropper said.
"Originally, it was started to raise money for St. Jude, but it was also because so many of my guys didn't know guys from the fire department, and they didn't know us," he said. "So, it was to bring the two departments closer together. With that being said, it's become competitive. It's great, because people in Minden have really gotten involved. We've got some real good raffle items, and it's increased every year we've done it. It's a lot of fun."
Last year, the fundraiser brought in roughly $16,000 for St. Jude, and Cropper and Fire Chief Kip Mourad hope to beat last year's total.
"All proceeds from the t-shirts to the raffle items and the food, everything goes to St. Jude," he said. "The fire department won the first year, and the police have won the last two years, but I tell my guys they're there to raise money for the kids. Win or lose, we're out there to raise money for the kids."
Signs for $10 and t-shirts (gray or pink) for $20 are for sale at Central Fire Station, Mourad said.
A raffle will be held during the game and includes several items. The grand prize is $1,000, sponsored by Kitchens Law Office.
Tickets for the grand prize are $10.
Other raffle items are $2 each or $20 for 11 raffle tickets. Mourad said no one has to wait until the day of the game to purchase tickets. They can be bought at Central Fire Station.
Raffle items include Battle of the Badges corn hole boards by Steven and Amanda Williams; a cowboy grill by Hercules Service Parts, a stainless steel outside griddle by R&V Works; a Stinger flashlight by Potters Garage; a Stihl chainsaw by Geaux Gutters; a hand gun by DC Pawn; five gift bags valued at $75 (five separate drawings) by Southbeach Tanning; a hand gun by Judge Jeff Cox; a K2 50-quart ice chest by Delek Logistics; a K2 Tumbler set by Global Pressure Solutions; and a raffle item by Ramsey's Southern Outfitters.
Hugh Wood will provide concessions at the game. Bounce houses will be available for children.