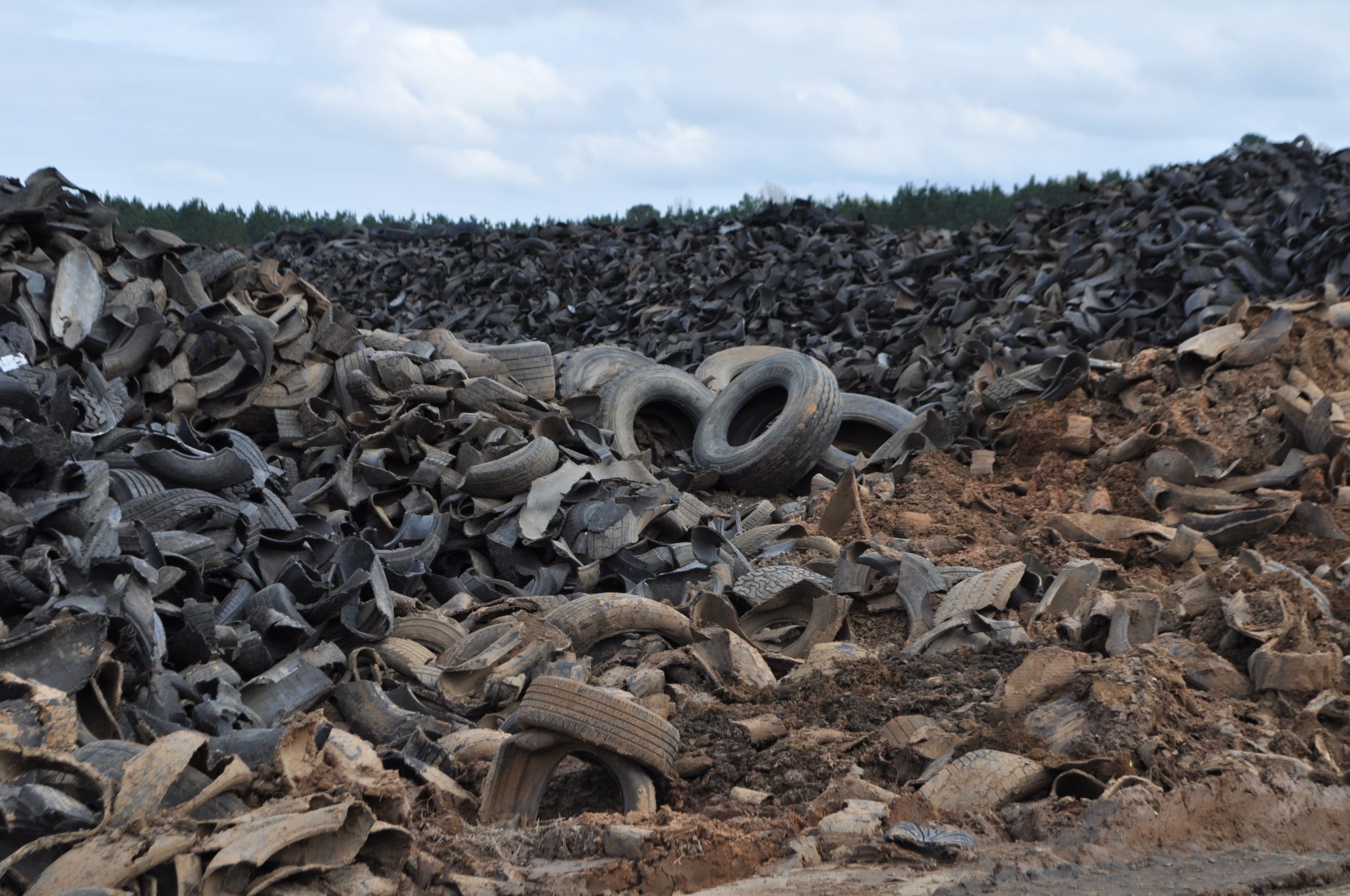 Webster Parish Police jurors expressed their concern regarding seemingly larger piles of shredded tires piling up at Benson Environmental.
Randy Thomas, District 4, is the chair of the jury's environmental committee, and he said in a recent visit to the tire disposal company, and in a report he received, they have reduced their inventory of whole tires by 10 percent.
"It's been a concern for the police jury ever since I've been on the jury," Thomas said. "The way it looks is there's not enough market for those shredded tires, and they accumulate. It just appears they're taking in more than they're getting rid of. A lot of us are concerned about that, and the Department of Environmental Quality says they look at them pretty regularly."
Brian Benson, general manager, said they have reduced their inventory by 10 to 15 percent over the last 12 months, saying their shredded tire piles do appear to be larger, but they are not.
They have two projects they are awaiting approval for which will contain the shredded tire material, he said. Benson recycles 9,000 to 10,000 tons of shredded material annually, which is under the DEQ's limit. One project will require 16,000 tons of material, and the other will require 5,000 tons, he said.
The company has 6,000 tons on hand currently, and are permitted for 10,000 tons. They have about 340,000 passenger tire equivalents, or PTEs, of whole tires.
"The shredded tires are not as big of a concern as the whole tires, because they don't hold water," he said. "We're holding it until we get approved for these projects."
He explained they are breaking the piles down into smaller piles, so it does appear the company is taking in more material. That is not the case, he said. They are in the process of organizing their inventory and material to make it easier for them to move and work with.
Thomas said mosquitoes continue to be a concern as well, because whole tires hold water, which creates a breeding ground for mosquitoes.
Benson said they have a contract with Orkin, and the tires are treated for mosquitoes from May to November.
"Orkin has a more aggressive treatment plan," he said. "They use a heated treatment that is injected into the piles so the pesticide will get into the nooks and crannies, and it kills the larvae too."
They are beginning early this year, Benson said. One treatment has already been done, and the next one will follow on March 17. After that, treatments will be monthly.
They are also removing brush and some trees to help reduce breeding grounds, he said. Mowing is done more often as well.
Benson Environmental leases its property from the police jury.