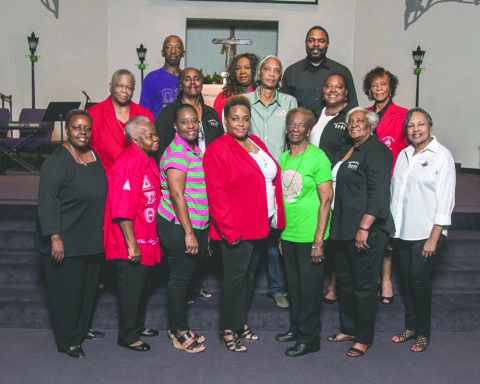 With election day coming closer and closer, candidates are looking for every opportunity to try and convince those last few undecided citizens to vote for them. They will have another opportunity to do so at the Meet the Candidates Political Forum which will be held at Victory Praise and Worship Center on Monday, September 23.
"People are looking forward to it each year now because it is attracting more candidates from the statewide elections. That helps put our little area of Minden here on the map," said Darrell Banks, President of the Webster United Minority Voters' League.
Many parish and state candidates have agreed to attend, organizers say. The positions of candidates that will be attending are potential State Senators, State Representatives, Clerks of Court, Tax Assessors, Sheriffs, District Judges, Police Jurors, and even a candidate running for Secretary of State.
"This has become a marquee event for our community and its grown into something much bigger over the years. Through our partnerships with the greek organizations, it has been a tremendous success," said Banks.
This forum is sponsored by four community organizations, those being Webster United Minority Voters' League, Iota Rho Omega Chapter of Alpha Kappa Alpha Sorority, Inc., Minden Alumnae Chapter of Delta Sigma Theta Sorority Inc. , and Gamma Omicron Chapter Omega Psi Phi Fraternity, Inc.
"Our forum has become an annual event that the community looks forward to having each year, and we are very excited to be able to provide this opportunity.