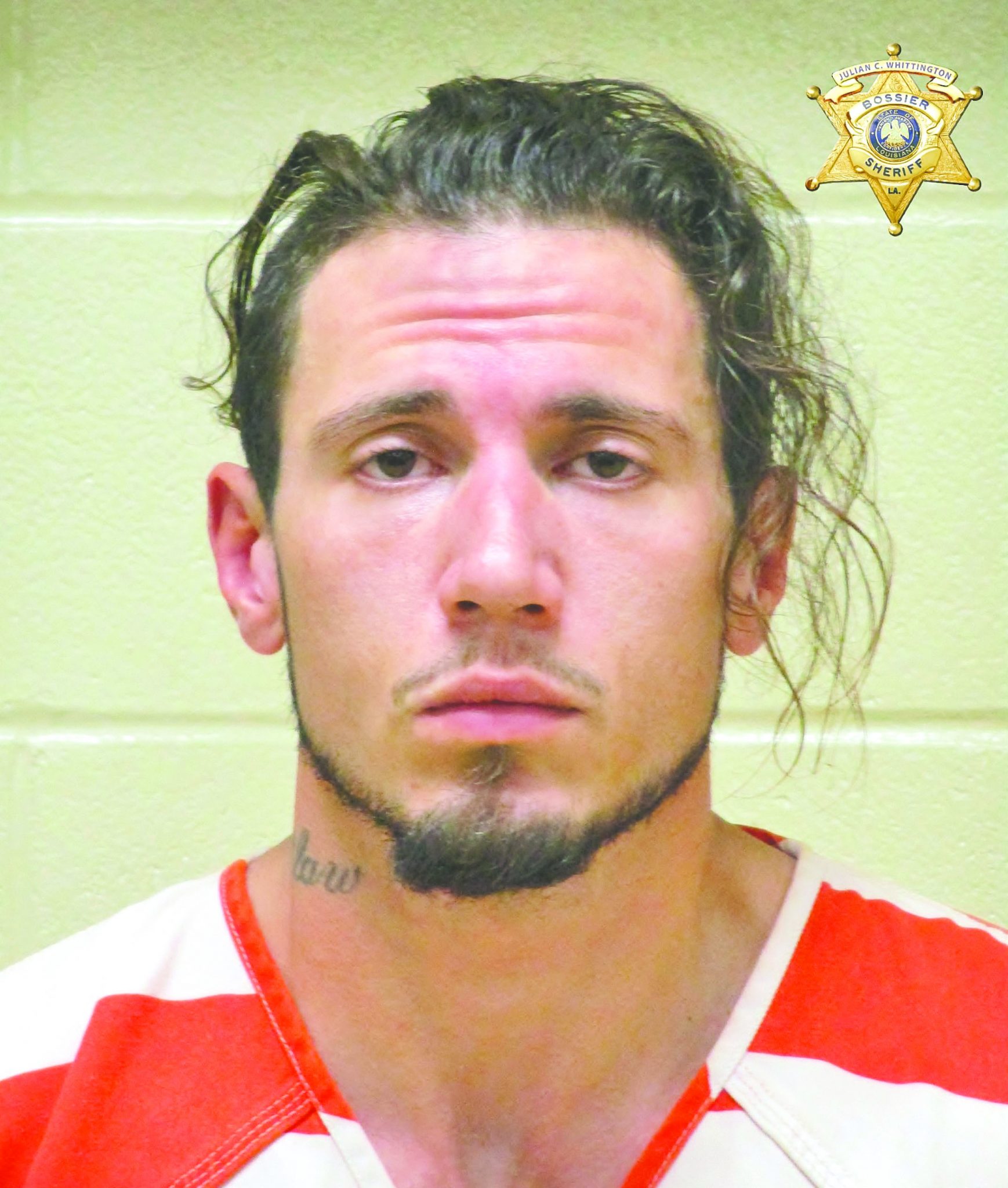 BOSSIER – Bossier Sheriff Julian Whittington says a Doyline man was arrested early Thursday morning for stealing gas from the porch of a residence on Camp Zion Road, which then led to other charges after a Bossier deputy conducted a traffic stop.
James M. Hilman, 30, of the 100 block of Callahan Cir. in Doyline, was arrested by Bossier Sheriff's Office patrol deputies around 2 a.m. this morning and charged with theft, as well as weapon and drug charges.
A caller contacted the Sheriff's Office to report witnessing a theft from a neighbor's porch. When the thief fled the scene, the caller followed him. When patrol deputies made contact with Hilman, who was driving a 2008 white Kia Sorento, they found a red, five-gallon gas can with gas in his back seat. He admitted he stole it from the residence.
But the stolen gas was only the beginning of his troubles. Deputies also found a rifle in the front seat and a syringe with meth in the back of the vehicle. Hilman also has an active warrant through Webster Parish.
Hilman was arrested and charged with Possession of a Firearm by a Convicted Felon; Possession of a Firearm with a Controlled Dangerous Substance; Possession of Schedule II (Methamphetamine); Criminal Trespass; Misdemeanor Theft (gas can and gas approximately $40); and the fugitive warrant. He was transported to the Bossier Maximum Security Facility for booking; bond is pending.
Bossier detectives encourage residents to report any criminal activity, even if it's stolen gas worth $40. Such reporting can possibly lead to other arrests or provide deputies with information about stolen items so they adequately return those items to their rightful owner, if recovered.