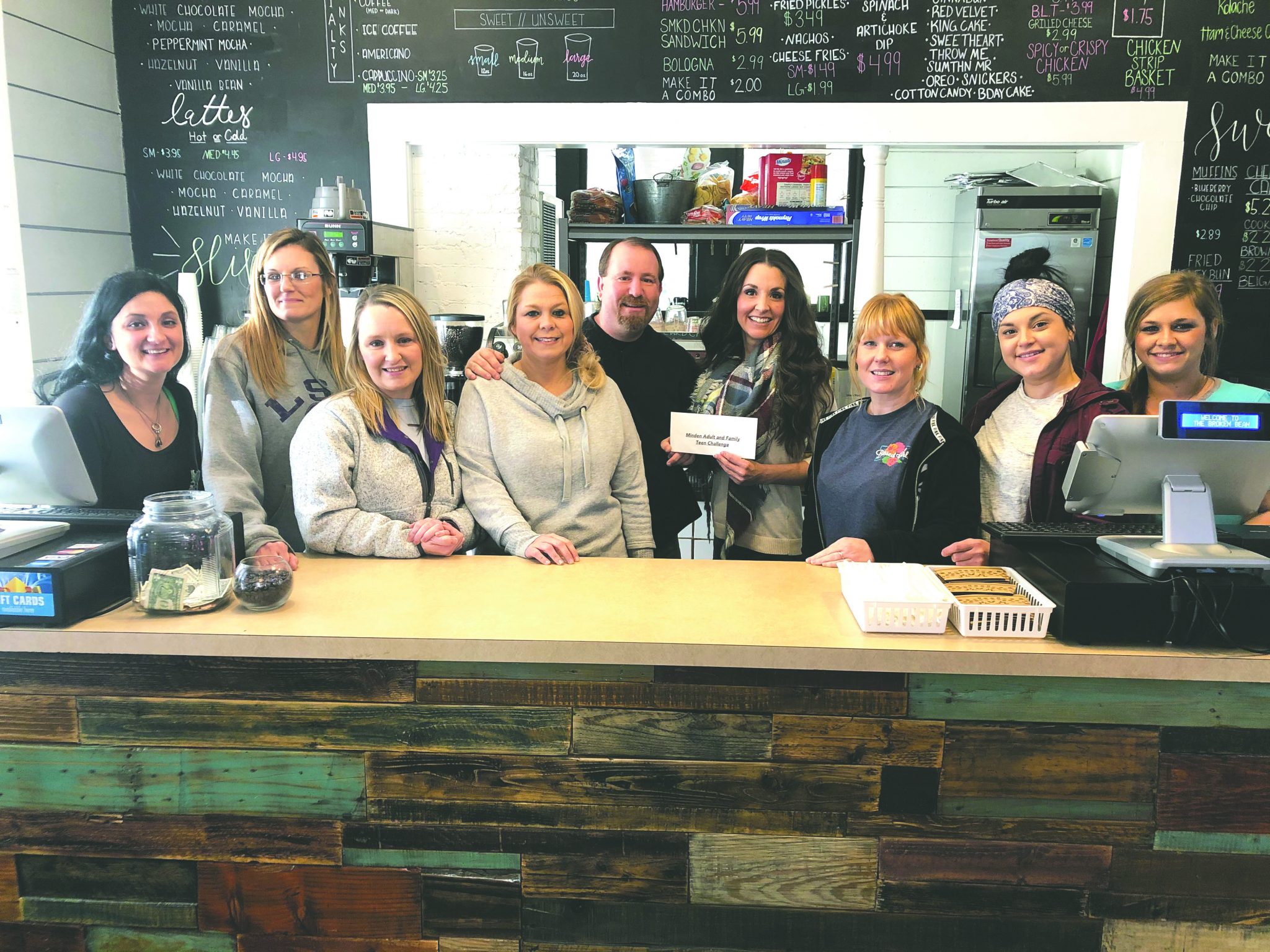 Sara McDaniel, of Simply Southern Cottage, in Minden, along with Made South/Good Southerner of Franklin, TN recently collaborated in a social media campaign to raise money for the Minden Center of Louisiana Teen Challenge. McDaniel and Made South created custom Simply Southern Cottage inspired t-shirts and stickers and ran a 48-hour flash sale, donateing a portion of the proceeds to the local Teen Challenge center.
Sara presented Andy Jenkins, director of Minden Adult and Teen Challenge Family Center, with a check for $1000 on behalf of Simply Southern Cottage and Made South.
Minden Adult and Teen Challenge Family Center accept female students who struggle with addiction and works to help them break the cycle, getting their lives back on track after working through an intensive 18-month program.
Students are accepted regardless of their ability to pay and are allowed to bring their children with them to the facility. The center also accepts expectant mothers. Minden Teen Challenge receives no federal or state funding and relies on donations from community partners to fund operations and changes lives.
"What an incredible blessing to be able to give back to an organization who is making immense strides against the war on drugs. I can't wait to continue to bless them through additional fundraising efforts. I would love to see other members in the community join me in supporting the life-changing efforts Andy Jenkins and his team are providing," said McDaniel.