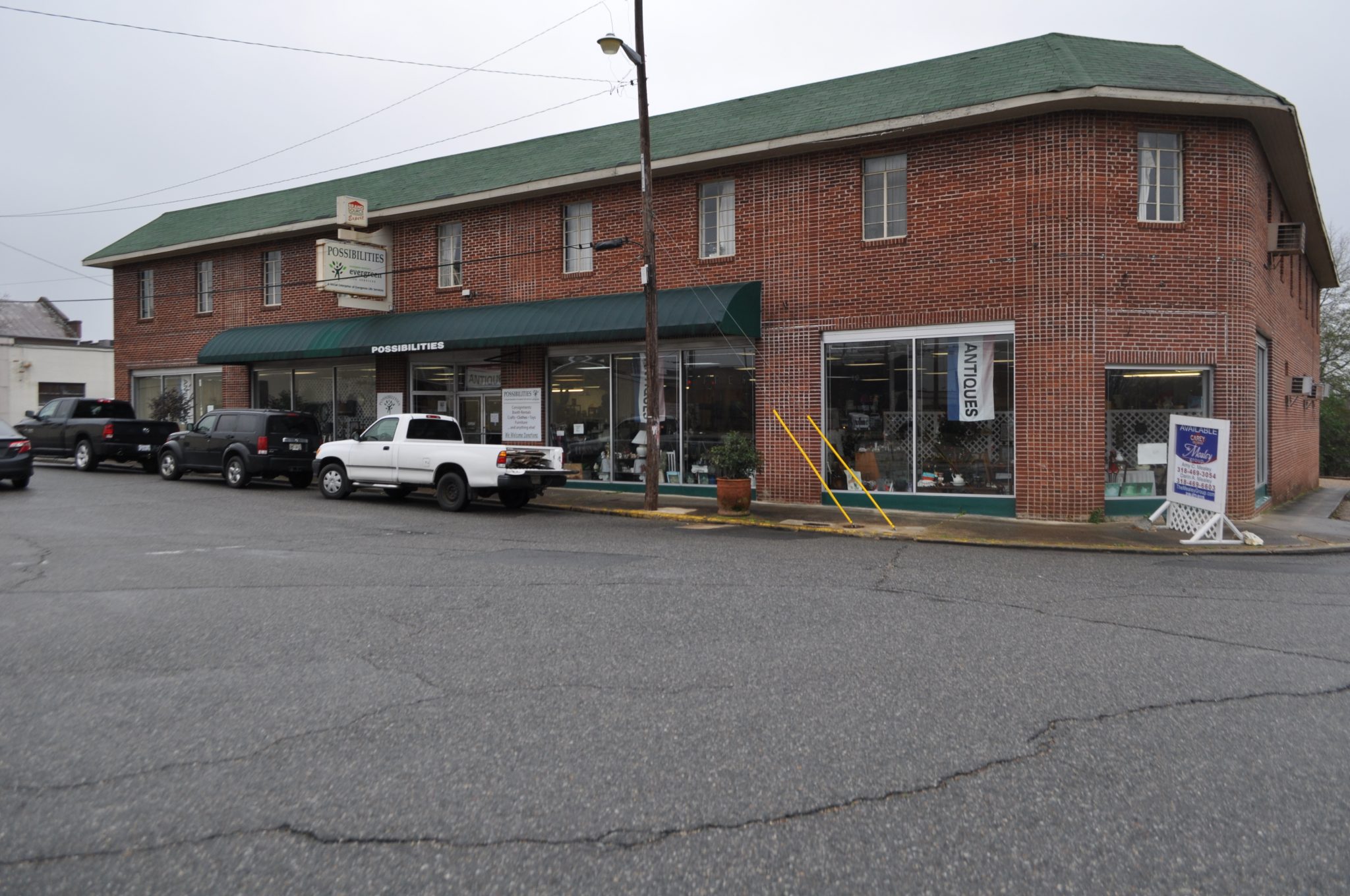 A well-known consignment and antique store in downtown Minden is expanding its possibilities.
Possibilities, a shop run by Evergreen Life Services, will be moving to 101 Main Street, next door to Heavenly Treasures, within a month, said Terri Howell, administrative assistant for the North Central Division.
"Out of the blue, Jim Frazier offered to donate the building to Evergreen," she said, expressing appreciation to Frazier for his kindness. "It's going to be a huge antique mall with Heavenly Treasures next door."
The store offers consignment items such as house wares, antique furniture, clothing, knick knacks, books and an assortment of other inventory.
Frazier said the act of donation was a good fit for both him and Evergreen and was glad he could do it.
"We just have a lot of respect for Evergreen and what they do," he said. "It resulted in positives on both sides of the coin. We were just glad to be able to donate the building."
Possibilities began 15 years ago as a way to get Evergreen clients into the mainstream of work and bring awareness to the public about the services Evergreen offers. When the store opened, she said many believed it would not last more than a year, but 15 years later, it is still going strong with a solid customer and vendor base.
"We worked night and day to get it started," she said. "A lot of us here worked two jobs for about two years to see this through until we could hire someone to run it full time. It has been everything we wanted it to be and more."
One of the benefits of moving to the new location is that it will allow more Evergreen clients to work. At the current location, only six to eight clients are able to work at once, and Howell said the new location allows up to 16 clients to work.
"We're hiring a new full-time staff," she said. "The most wonderful part of this is the first-name basis with our clients."
Many of the vendors have already moved to the new location, and Howell hopes to move out of the Pearl Street location and into the Main Street location by the end of the month. Renovations are ongoing while inventory is being moved. However, the Pearl Street location will remain open until the move is complete.
The store is open from 9 a.m. until 4 p.m., Tuesday through Saturday.
Evergreen Life Services, formerly known as Evergreen Presbyterian Ministries, has its main office in Haughton in the former Central Assembly of God Church. The North Central Louisiana Community Services Division has eight facilities in Webster Parish and one in Claiborne Parish.
They serve a total of 80 individuals in the North Central Louisiana division in Minden, Springhill, Cotton Valley and Shongaloo.
The nonprofit began in Evergreen in 1959, before moving its community-based operations to Minden in 1992. It has now branched out into seven states.
"Our role at Evergreen is to allow people with developmental disabilities be as independent as they possibly can and to live a life as independently as possible," she said. "They want the same things you and I want. They want to be able to go and do and just live life, be employed and be a productive person just like we strive to be."