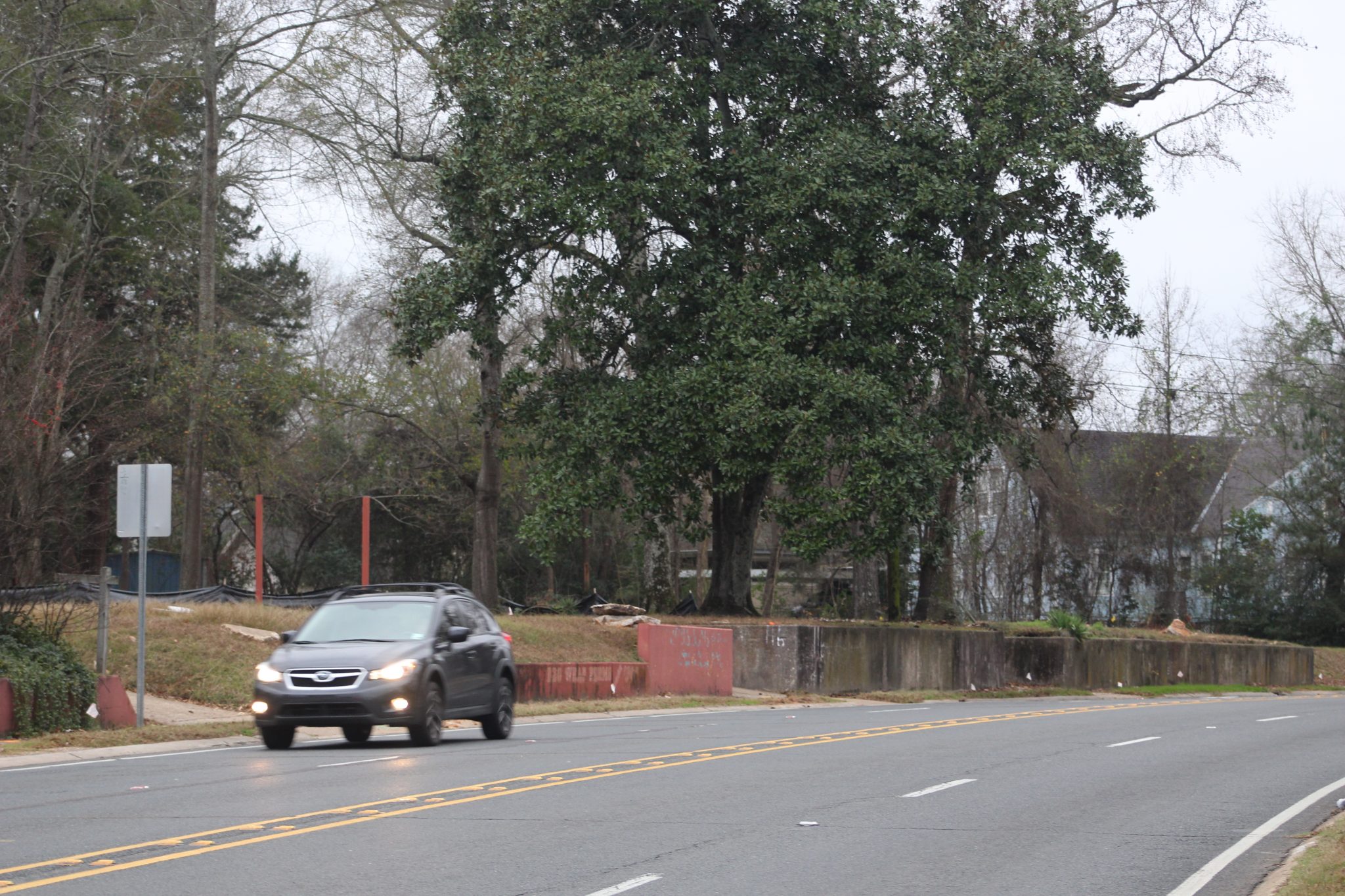 The recently cleared property at the 100 block of Homer Road will be on the Minden Planning Commission's agenda at the Feb. 2 meeting.
A request from Bridges Family Properties, LLC is asking the property be changed from a single family residential to highway commercial zone.
After clearing adjoining lots, the purpose of the zoning change is to make the property marketable.
One adjoining lot is currently zoned commercial and as recent as last year operated as a day care facility until the structure was set for demolition. The property boundary of that lot is next to David Raines Community Health Clinic.
Minden's Historic Residential District boundary meets the property line of the lot under zone change consideration.
Letters to residents near the property under review were mailed as part of the process to inform interested parties.
Leslie Rainer, who lives on Broadway, was mailed a letter and has concerns about the possible zone change's proximity to the historic residential district.
"It is important to preserve our district and its charm," she said. "There is plenty of room elsewhere for development."
Rainer said she was worried about the aesthetics of commercial zoning encroaching on the neighborhood.
"I worry about traffic and urban blight," she said.
Scott McCullough, president of the Minden Residential Historic District, said he wants to see the planning commission prioritize preservation.
"If you look at Ruston, their historic residential area has been overrun with business and it has completely changed the way the town looks and feels, especially on Trenton Street," he said. "Our homeowners put a lot of effort into making the district a Minden attraction, from Christmas lighting and the tour of homes and so much more. Preserving our history and charm is important to us."
Joel and Serena Gray recently purchased their first home on Pennsylvania Avenue, which is a property boundary for the lot in question.
"I'd prefer the lots remain residental, simply because as homeowners in the area we want to preserve as much of the neighborhood feel as possible," Serena Gray said. "I understand the desire to develop the property, but as someone who lives here, I'd prefer there not to be any additional businesses in the neighborhood."
McCullough said he respects the work the planning commission must do as it considers the issue and suggest that property owners and citizens become informed and contact commissioners.
"Everyone should take a look at the proposal and decide for themselves if they think it is a good thing or not," he said. "I'm not necessarily endorsing an opinion on behalf of the historic district one way or another, but I do think people should be knowledgeable and informed and then voice their opinion."