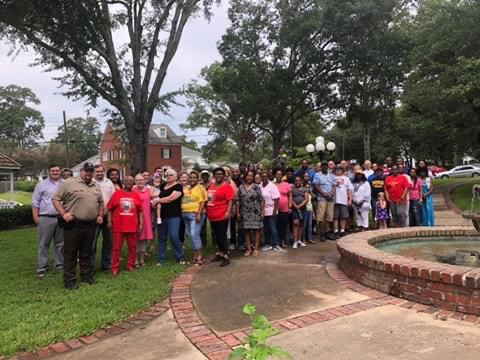 Prayer in the Park, a local event started four years ago by local citizens Michael and Chequella Walker to provide an opportunity for the community to come together and join in the act of prayer, is making its return this year. The event will take place this year at Jacqueline Park, Saturday, Sept. 5 starting at 9 a.m. The theme of this year's event is "Praying for Community & Leaders, Law Enforcement, and Back to School."
"Minden is a small city with a big heart. I've seen it first hand with the growth of our annual prayer in the park. Four years ago, what started as a small thing has blossomed into something great," said Walker.
"I chose to pick a different park throughout the city to fill the void with connections between the community. As a joint effort, we pray for a successful school year for all students and staff, as well as all of our law enforcement and civic leaders. During these unprecedented times, prayer is most definitely needed. We look forward to this year and many more to come."
Michael and Chaquella Walker would like to invite all of the City of Minden to this event. Those attending are asked to please wear face masks. For more information, those interested can contact Michael Walker at 318-210-1799 or Chequella Walker at 318-707-3532.