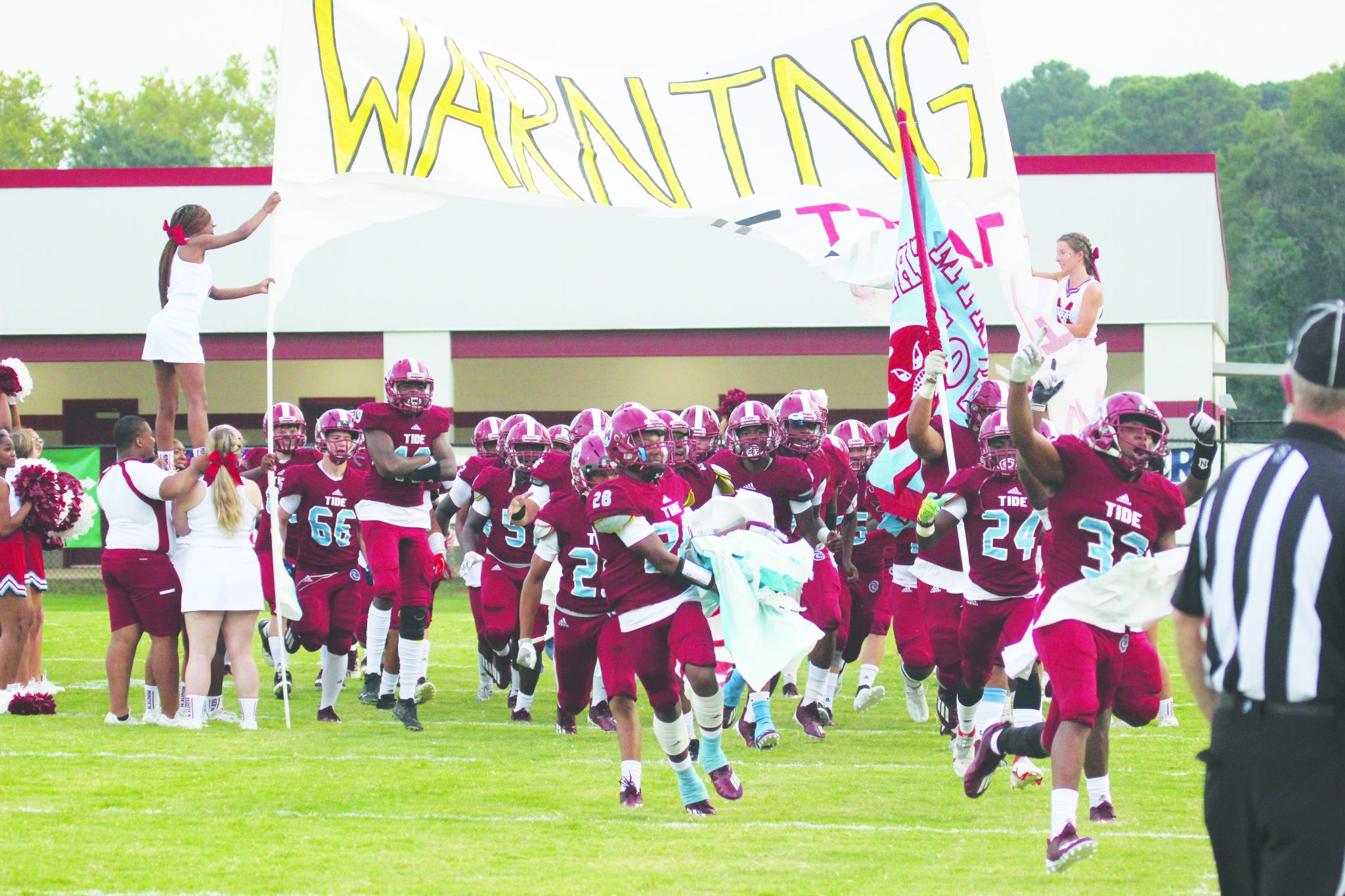 Following a one-day delay, the Louisiana High School Athletics Association has finally released its 2021 prep playoff schedules and the two Webster Parish teams that reached postseason play have received their traveling orders.
Minden is the No. 31 seed in Class 4A and will travel to Monroe to play at second-seeded Neville on Monday night.
It will be the second meeting between the schools this season. Neville showed why it's the No. 2 ranked team in Louisiana Class 4A football on Oct. 13 as the Tigers took over in the second half to defeat Minden 30-0 at WW Williams Stadium.
But it wasn't instant domination for the Tigers by any means.
After a scoreless first quarter, Neville led 14-0 at halftime before taking control in the third quarter, scoring a touchdown 2:59 into the stanza before adding a safety to push its lead to 23-0 less than three minutes later.
Minden (4-6)
During last year's Class 4A playoffs, the Crimson Tide defeated Kennedy 28-6 in the opening round then topped Leesville 21-14 in overtime during second-round play before falling to Neville 27-0 in quarterfinals play.
In Class 3A, North Webster is the No. 24 seed and will travel to face No. 9 seed St. James on Friday night.

The Knights, who lost 47-16 at Union Parish in the first round of the playoffs last year, last played St. James in the second round of the 2018 playoffs, defeating the Wildcats 26-23 before falling to Iota 21-14 in quarterfinals play.
Follow the Minden Press-Herald later this week for reactions from Crimson Tide and Knights coaches as well as other information leading up for the first night of postseason play.
Full 2021 LHSAA football playoff brackets can be found here: https://www.lhsaa.org/football?fbclid=IwAR0l0dOS_SffYhts70rNquKMisSAuGbc-apZzRQkNpp4pq6Y3t4FOEWzZh0